Gluten-free fish fingers with homemade ketchup
We love this gluten-free version of this all-time favourite kiddies food – fish fingers with homemade ketchup. For chicken dippers, follow the same recipe replacing fish with uncooked chicken breast strips.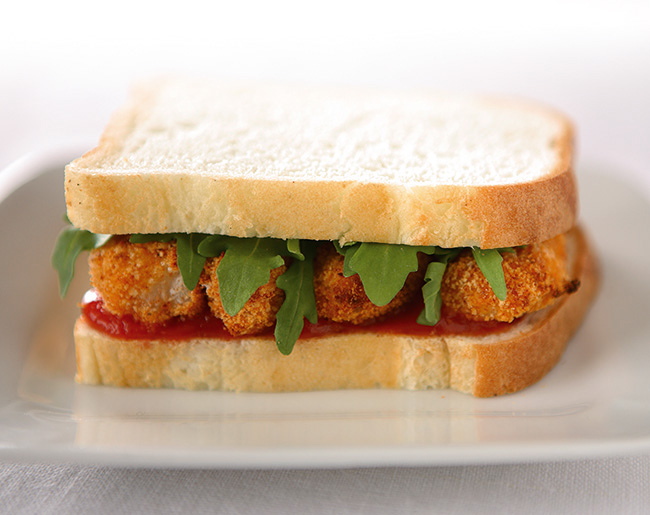 Gluten-free fish fingers
Makes: 6
Ingredients
200g (8oz) thick cod/haddock fillets, cut into strips 2cm wide
25g (1oz)  Cornflour
1tsp paprika
1 medium egg, beaten
50g (2oz) JUVELA Gluten-Free Loaf, made into breadcrumbs
Method
Before you start, pre-heat the oven to 200ºC/400ºF/Gas Mark 6 and lightly grease a baking tray.
In a large bowl, add the paprika to the cornflour and stir to combine.
Dip each strip of fish in the mix, then into the egg, and then coat evenly with the breadcrumbs.
Place on baking tray and bake in a pre-heated oven for 15 minutes, turning frequently until golden. Perfect served with homemade Tomato Ketchup.
---
Nothing beats homemade tomato ketchup. This quick and easy recipe is perfect for fish fingers, chicken goujons and chips!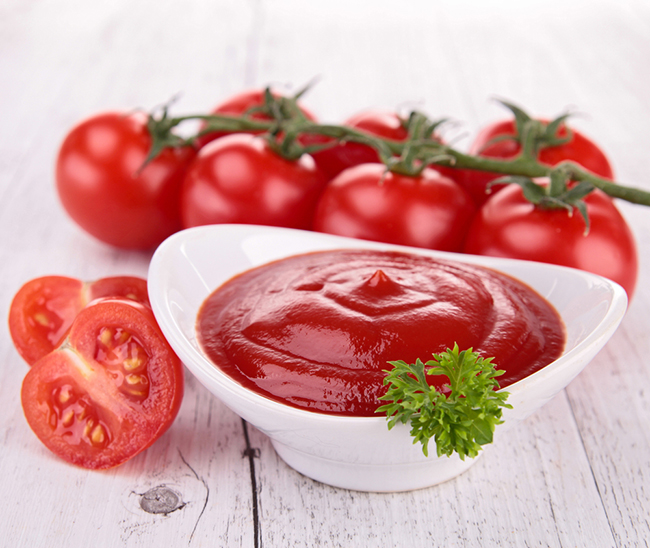 Homemade tomato ketchup
Ingredients
2 tbsp oil
2 chopped shallots
3 g chopped garlic cloves
2 tbsp tomato purée
2 400 g cans chopped tomatoes
6 tbsp soft dark brown sugar
2 tbsp white wine vinegar
Method
Heat 2tbsp oil in a pan, add two chopped shallots and three chopped garlic cloves and cook gently for 5min or until softened.
Stir in 2 tbsp tomato purée, fry for 30sec, then stir in two 400g cans chopped tomatoes.
Bring to the boil and bubble for 20min or until most of the liquid has evaporated.
Cool slightly, then whiz in a blender or food processor until smooth.
Return to the clean pan, season with salt and ground black pepper, then add 6 tbsp soft dark brown sugar and 2tbsp white wine vinegar.
Bring to boil and simmer for 2-3min, then cool.

Fish
,
Gluten-Free
,
Gluten-Free Diet
,
Gluten-Free Dinner
,
Gluten-Free Lunch
,
Gluten-Free Recipes
,
Recipes