You can't beat a nice gluten-free garlic flatbread slathered with lashings of butter, fresh parsley and garlic!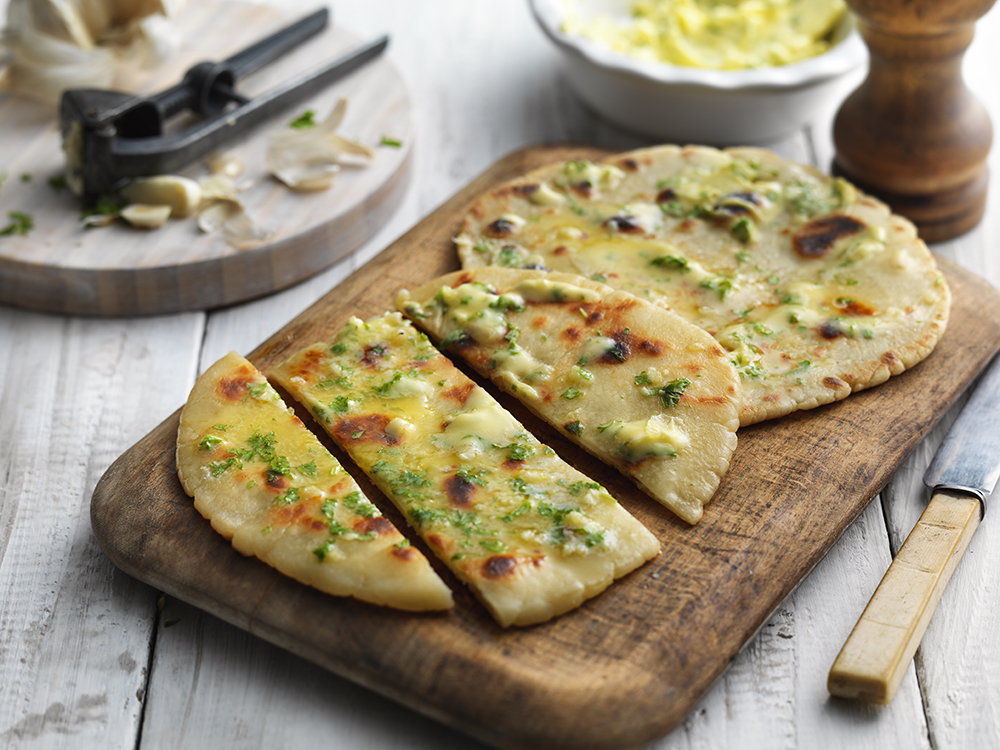 Gluten-free garlic flatbread
Serves: 8 | Preparation time: 5 mins | Cooking time: 10 mins
GF SF EF V MF DF (option)
Ingredients
400g/1lb Gluten Free self-raising flour
300ml /10 floz natural yogurt (use dairy-free yoghurt if required)
2 tbsp olive oil
Cold water
Salt and pepper
150g/6oz butter – softened (use dairy-free butter if required)
1-2 cloves garlic – crushed
A handful of fresh parsley – finely chopped
Method
Dust a baking sheet with a little flour
Mix the flour and seasoning in a bowl, stir in the yogurt, olive oil and enough water to form a soft dough
In a separate bowl, mix together the butter, garlic and parsley
Divide the dough into 8 equal pieces, shape into circles or ovals about ½ cm thick. Dust lightly with a little flour
Heat a small amount of olive oil in a frying pan and cook on each piece on both sides until golden and puffed.
While still hot, spread the garlic mixture over the surface of the flatbread and serve.
Looking for a tasty gluten-free pizza to accompany your flatbread? Take a look at www.pizzaristorante.co.uk.