Gluten Free Guide to London
Gluten Free Gathering founder Kim McGowan takes a look at some of the top places to eat in the country's capital in this gluten free guide to London…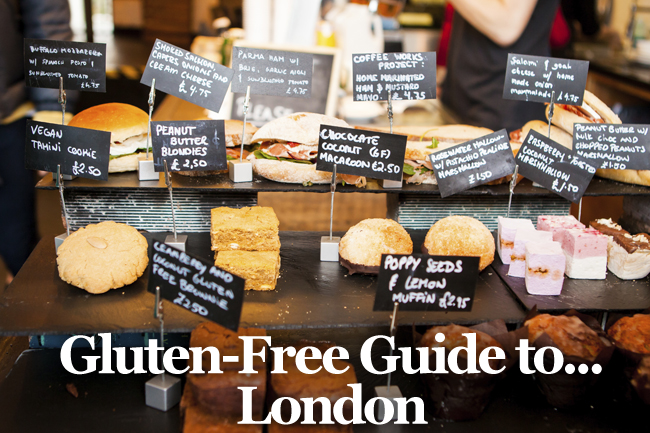 Finding somewhere to eat in a city the size of London that you'd choose to eat in, let alone one that caters well for gluten-free customers, can feel simply overwhelming. Living and eating here for the last 10 years, it has taken determination to uncover some gluten free gems – it was a hard job, but someone has to do it! More recently, though, eating out avoiding wheat, barley and rye has become ever easier.
An explosion of new places across the city includes raw cafés, street food stalls, fine dining restaurants, brasseries and pubs. Pretty much every desire is catered for. I have personally eaten at all the places recommended, but it is just a small sample of the restaurants and cafés that I have found to cater with expertise and flair for gluten-free consumers. They are also good for coeliacs – as a diagnosed one myself I have to make sure venues really understand the risks. But as with every experience when eating out, please do take the normal precautions and give the staff as much notice as possible.
Things change so often in the restaurant world. Ask questions if you are unsure, and always find out where foods are fried. Give them enough warning and you never know… you may even get freshly made GF bread in anticipation of your visit!
For more information about the Gluten Free Gathering, visit www.glutenfreegathering.co.uk.
CHATEAUX DESSERT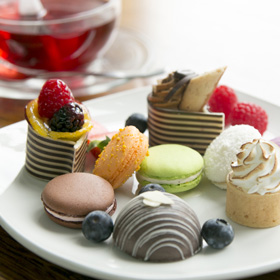 This café and patisserie in Chiswick has a whole cabinet dedicated to gluten-free cakes, eliminating cross contamination. Choose from delicate layered  patisserie with punchy flavour combinations, suspiciously normal looking tarte au citron, seasonal strawberry tarts with a thick layer of crème patissiere, or simple proper macarons. For lunch own-made savoury tarts including feta and roasted tomato are packed with filling.
Chateaux Dessert, 213 Chiswick High Rd W4 2DW
www.chateauxdessert.com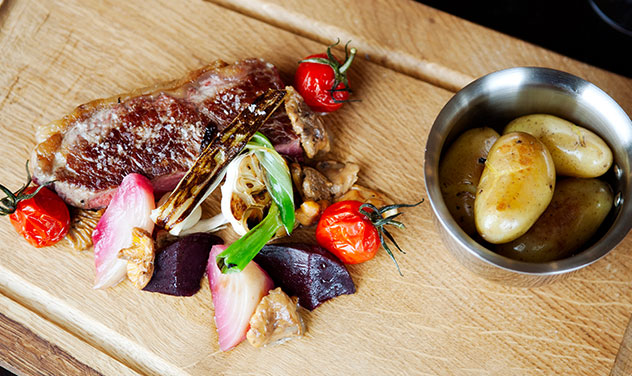 THE TRUSCOTT ARMS
Both the gastropub and upstairs restaurant in this Maida Vale pub have nearly entirely gluten-free menus. With coeliacs in the family, owners Andrew and Mary do not compromise on quality for gluten-free options. Try burgers, own-made Scotch eggs, GF beer battered fish and chips, and a choice of GF beers at the bar. It has a raft of awards too – Sustainable Pub of the Year 2105, Best Roast Dinner 2014 (GF and contains Yorkshire puddings!).
The Truscott Arms, 55 Shirland Rd, Maida Vale W9 2JD
www.thetruscottarms.com
STICKS N SUSHI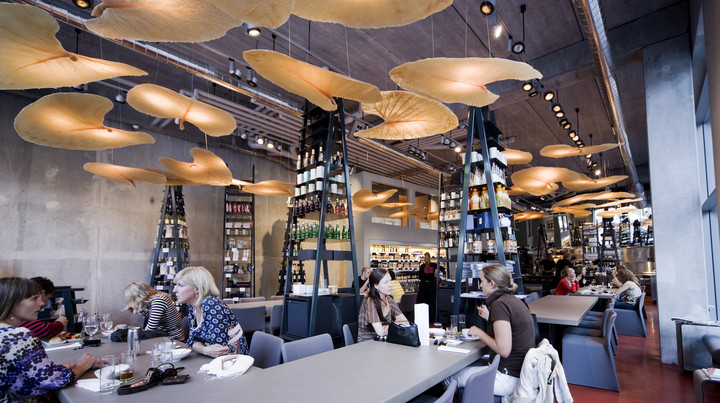 An eatery rife with soy sauce can be hell for cross-contamination, but Copenhagen's most successful restaurant group understands the need for control.
With GF tamari as a replacement for soy, this fun, high energy restaurant makes Japanese food accessible to GF diners. Dive into Salmon Hosomaki, Shrimp Nigiri, Sea Bream Sashimi and scallops in bacon, to name a few. Much of the food is shared, so make sure fellow diners choose with you in mind!
Branches are in Greenwich, Canary Wharf, Covent Garden and Wimbledon
www.sticksnsushi.com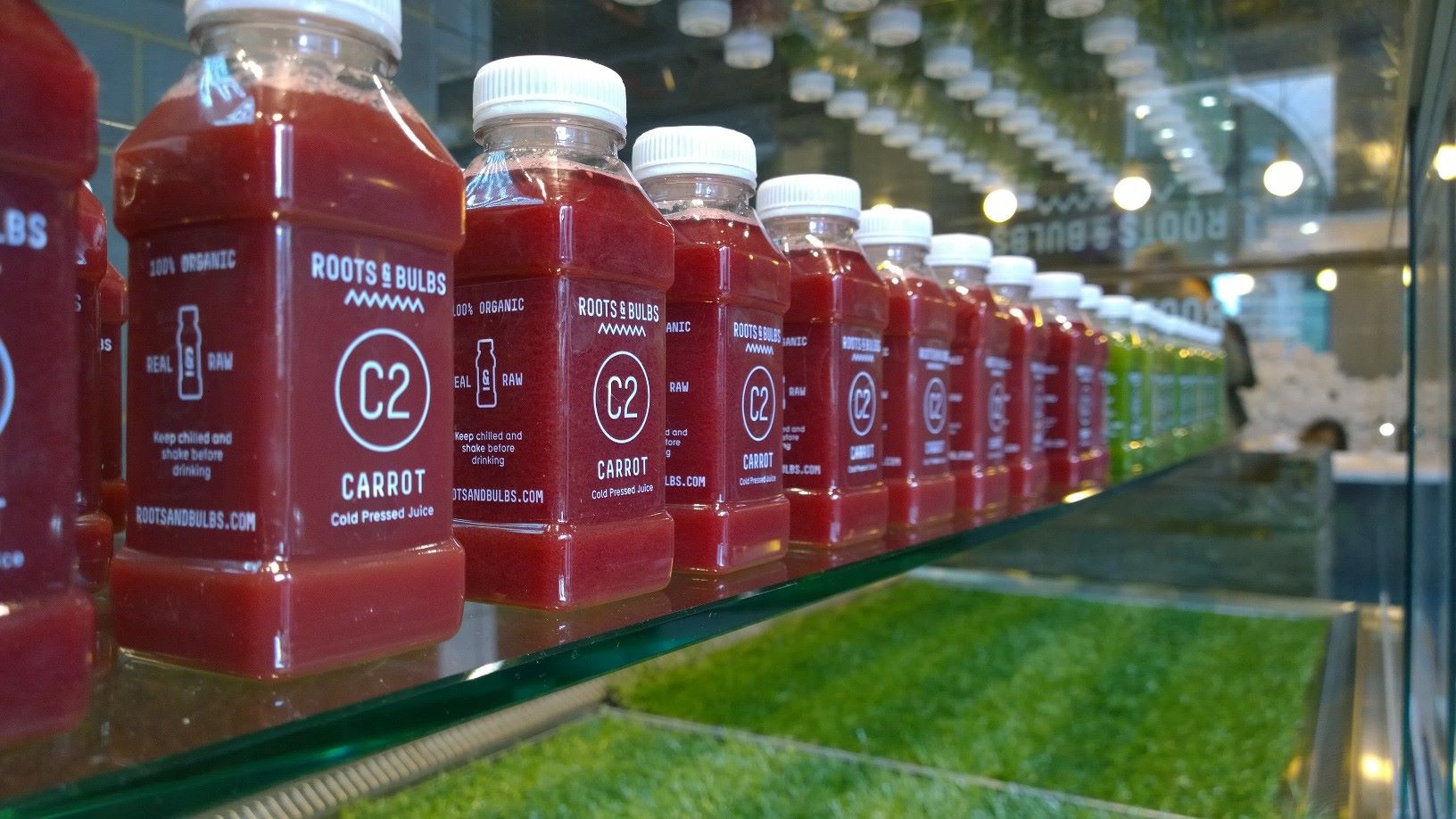 ROOTS AND BULBS
For a taste of London's exploding wellness scene, try this healthy food café that is largely gluten-free and tastes fantastic. Pair your cold-pressed green juice or freshly made smoothie with nutrition- and flavour-packed GF wraps, salads, snacks and desserts from people who believe in selling honest food.
Various Marylebone, South Kensington locations
www.rootsandbulbs.com
POLPO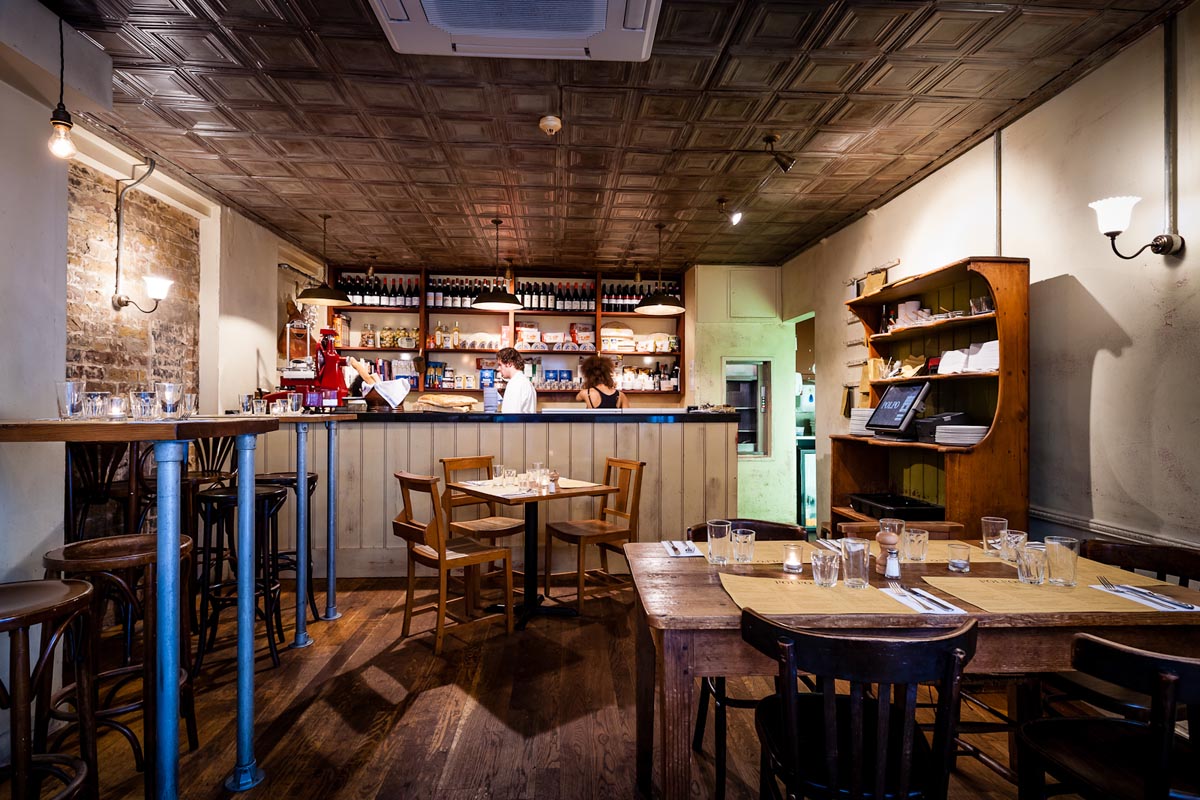 Based on a Venetian bacaro, known for simple food and good wines, this group of restaurants is truly Italian in its approach to GF consumers – it caters with ease and fl air for them. At first glance the menu of pizzettas and focaccia doesn't look too friendly, but speak to the staff and they'll gladly guide you. Arancini can be fried separately, bruschetta can be served as skewers without the bread and the meat, and salad plates are largely gluten-free.
Branches in Soho, Covent Garden, Chelsea , Smithfield, Notting Hill and Farringdon
www.polpo.co.uk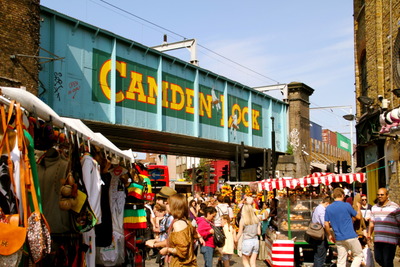 CAMDEN LOCK MARKET
Feed Me Primal (also at other street food markets) hits a meaty punch with meatballs, cauli rice, salads and fresh wraps. Louisana Chilli Shack serves up signature chilli as nachos, cottage pie or in hollowed out GF bread bowl. Honest Burgers, the first to reliably stock gluten-free buns, are here. Camden Lock started a GF Street Food Festival a couple of times a year, so there is a wider understanding and more choices.
Camden Lock Market, 56 Camden Lock Place NW1 8AF
www.camdenlockmarket.com
BOROUGH MARKET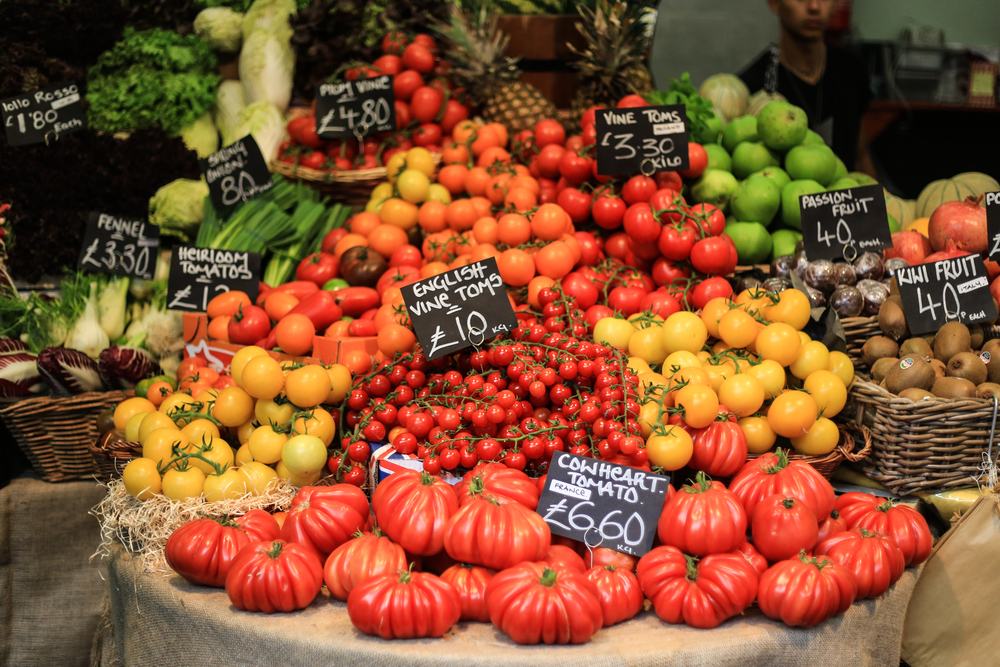 London's legendary food market is a feast for GF too: selected sausages from one of London's finest Ginger Pig Butchers, award winning cakes by The Free From Bakehouse, Mini Magoos's GF artisan cereals, an eclectic range of GF beers at the Utobeer cage, Cool Chilli Co authentic Mexican tortillas, even Italian milled ceci (chickpea) flour, plus street food and a raft of local restaurants – Elliot's for small plates, Wokit for customised stir fries, and Roast.
Borough Market, 8 Southwark Street, London SE1 1TL
www.boroughmarket.org.uk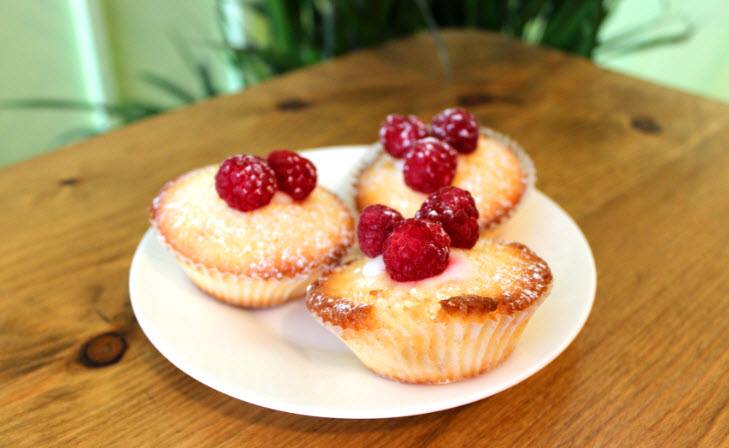 ROMEO'S GLUTEN FREE BAKERY
A dedicated GF bakery and café. Bread is a specialty: artisan, fresh and tasting like bread should. Flavours include sun-dried tomato, caramelised onion, olive & rosemary, sourdough and even baguettes. Try the range of freshly made sandwiches, flaky pastry sausage rolls and brunch items like eggs benedict and pancakes. But be sure to leave room for one of the cakes!
Romeo's GF Bakery, 167 Upper Street, Islington N1 1XU
romeosglutenfreebakery.co.uk
BIRD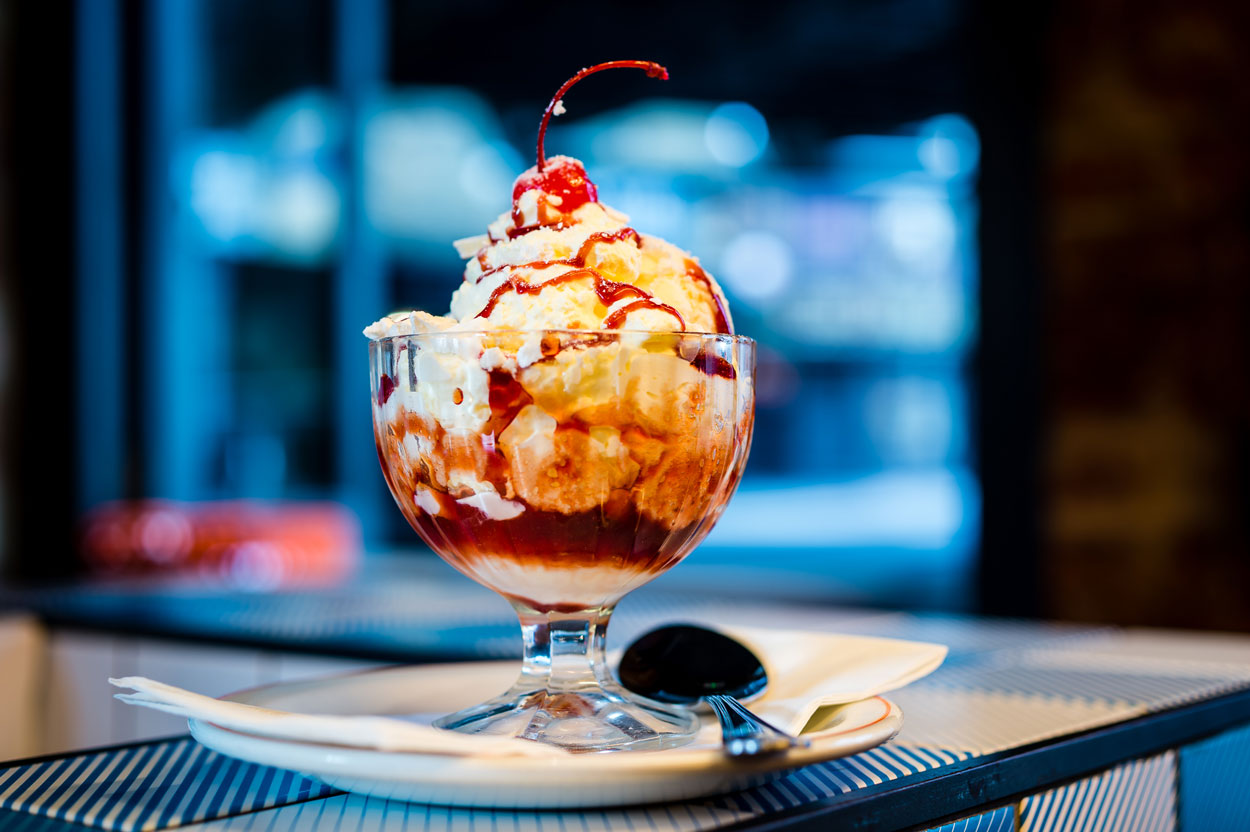 Free-range and fried British chicken. In a modern, East London interpretation of the American diner you can have naturally GF fried chicken. In the search for the perfect coating recipe, it so happened that the best was made from corn and rice flour. And they confirm this will always be so. A feast of chips fried separately, slaws, buttermilk ranch dip, gochujang glaze, decadent ice cream sundaes or an old school banana split ensure you'll feel at home.
BIRD, 42/44 Kingsland Road E2 8DA
www.birdrestaurants.com
Tags:
Eating Out
,
Gluten-Free
,
Gluten-Free Diet