Mashed potato pizza
Mashed potato is the possibly one of the last things you'd expect to find in a pizza recipe, but it's the secret ingredient that makes the gluten-free base so light and crispy! 
Gluten-free mashed potato pizza
 Ingredients
175g gluten-free flour
1 egg 1/2 teaspoon baking powder
30g grated Parmesan
1 banana shallot
500ml jar of good quality Passata
Basil
Olive oil
20 slices of the very best salami or chorizo
2 balls of buffalo mozzarella the good stuff
2 cloves garlic
Salt & pepper to taste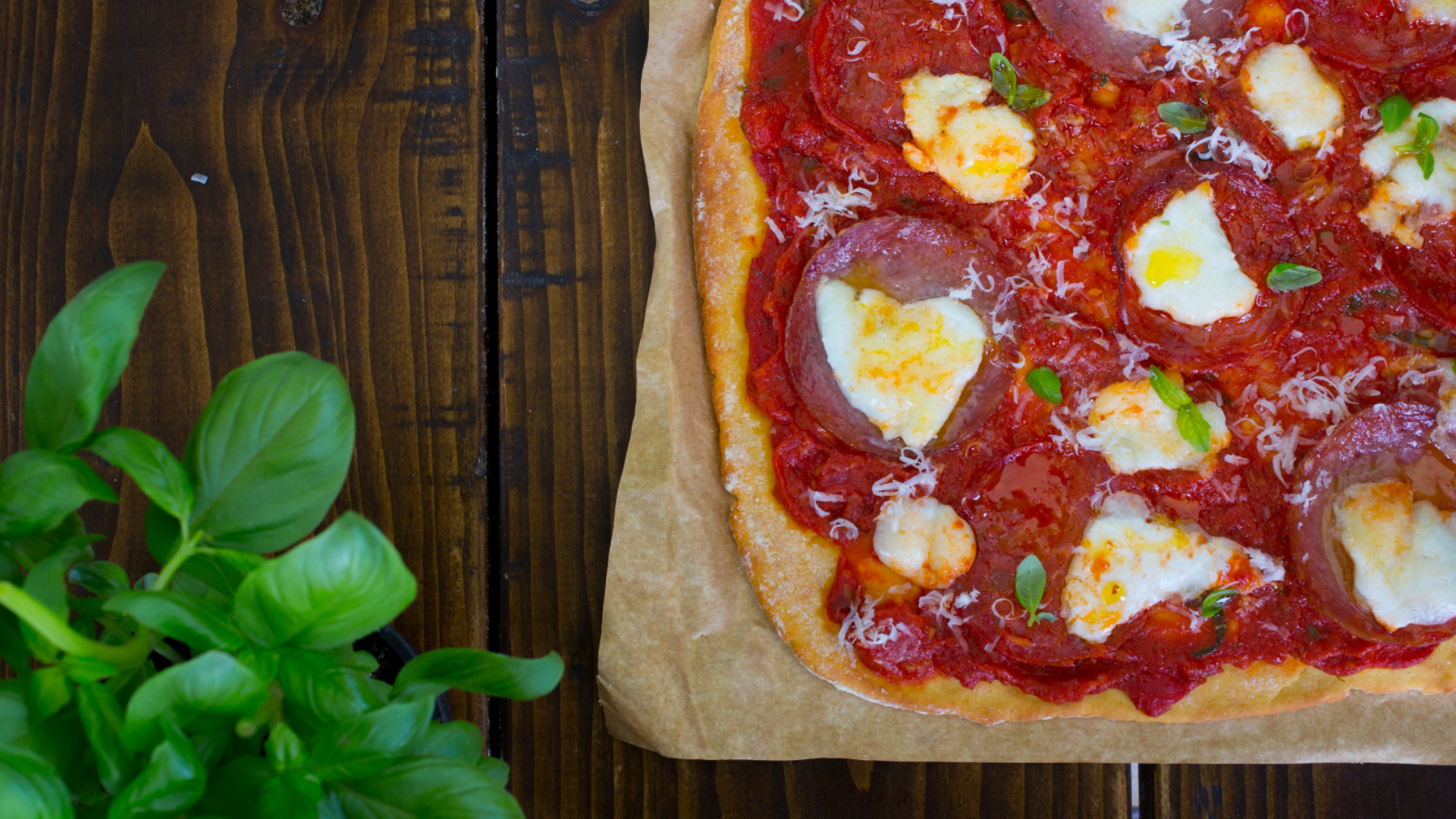 Method
In a bowl, add cold Mash Direct Mashed Potatoes and gram flour. Fluff up the mixture.
Add ½ teaspoon baking powder, pinch of salt, grated Parmesan cheese and whisked egg. Mix together with a fork.
Bring the dough together. Make sure it isn't too damp or sticky. Dust the chopping board and rolling pin with flour. Roll out dough until it is about ½ inch thick.
Transfer the dough to parchment paper on baking tray. Bake in a preheated oven for 25 – 30 minutes at 200 degrees, until it just begins to colour.
While the base is baking, we will make the tomato sauce. Slice the shallot and garlic. Fry in a medium-hot pan in olive oil to soften.
Reserve a couple of tablespoons of the garlic & shallot mixture to the side.
Add Passata to the remaining mixture in the pan and return to the hear. Cook until you get the right consistency. Tear in some Basil and season with salt and pepper to taste.
Remove pizza base from the oven and add the tomato mixture.
Tear up some buffalo mozzarella onto the pizza, and add some salami or chorizo. Be careful not to overfill the pizza. Season with salt and pepper, and a drizzle of infused chilli oil.
Place in oven for a further 5 – 10 minutes, until the cheese begins to melt. Remove from oven and drizzle with the garlic & shallot mixture. Slice & serve.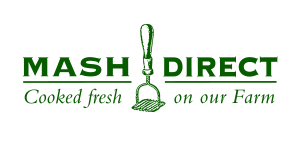 www.mashdirect.com
Tags:
Gluten-Free
,
Gluten-Free Diet
,
Gluten-Free Pizza
,
Gluten-Free Recipes