Strawberry and Natural Yogurt Clafoutis
This gluten-free natural yoghurt clafoutis delight has a delicious fruity tang and melt-in-the-mouth texture. For those of you who haven't been fortunate enough yet to experience a clafoutis, it is a type of fruity French dessert. This one is made with strawberries, resulting in a heavenly bake.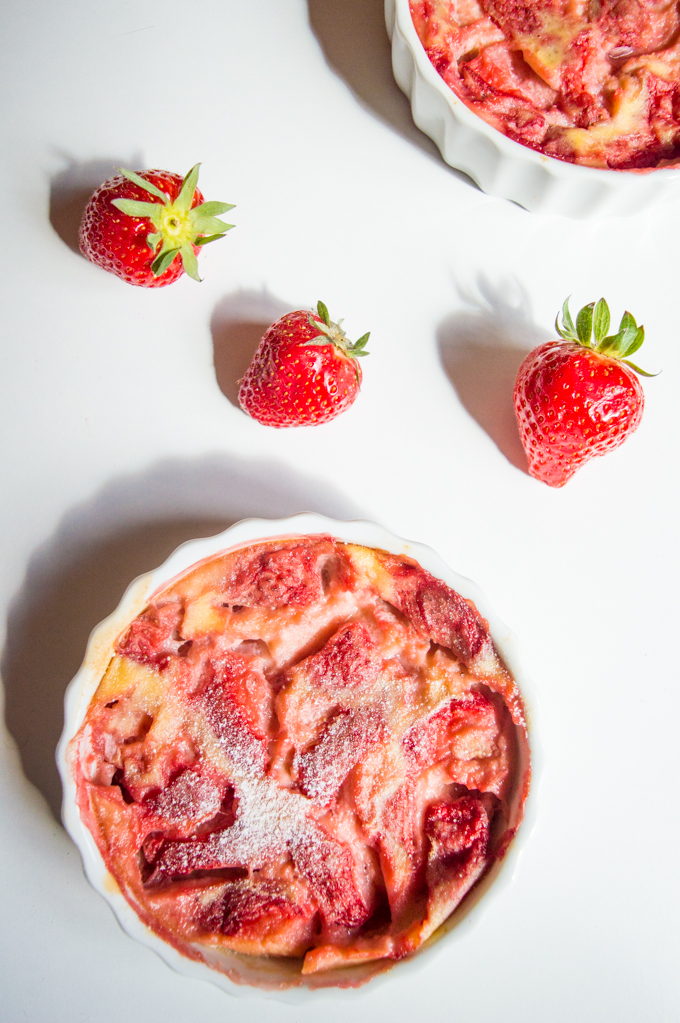 By Joana of My Gut Feeling.
Prep time 15 mins
Cook time 30 mins
Total time 45 mins
Serves: 4
This recipe is: gluten-free, lactose free.
Ingredients
200g/ 7oz strawberries

75g/ 1/2 cup rice flour

½ tsp salt

4 tbsp brown sugar

3 eggs

125g/ 4,4 oz unsweetened lactose free natural yogurt (or regular if not lactose intolerant)

70ml/ ¼ cup unsweetened almond milk

½ tsp vanilla extract
Method:
Preheat the oven to 180ºC/350ºF.

Wash strawberries, remove leaves and cut horizontally in quarters. 

In a large bowl whisk the sugar with the eggs for 2 minutes.

Add in the yogurt, milk and vanilla extract and combine.

Slowly add the rice flour and salt to the batter, beating until completely blended. The result is similar to crepes mixture.

Place the strawberries at the bottom of four ramekins (or mini pie molds), packing them a little and pour the batter on top. 

Bake for 30 minutes until puffed and set in the center.

Remove the ramekins from the oven and leave it to cool for 15 minutes.

Sprinkle with icing sugar (optional) and serve warm or cold.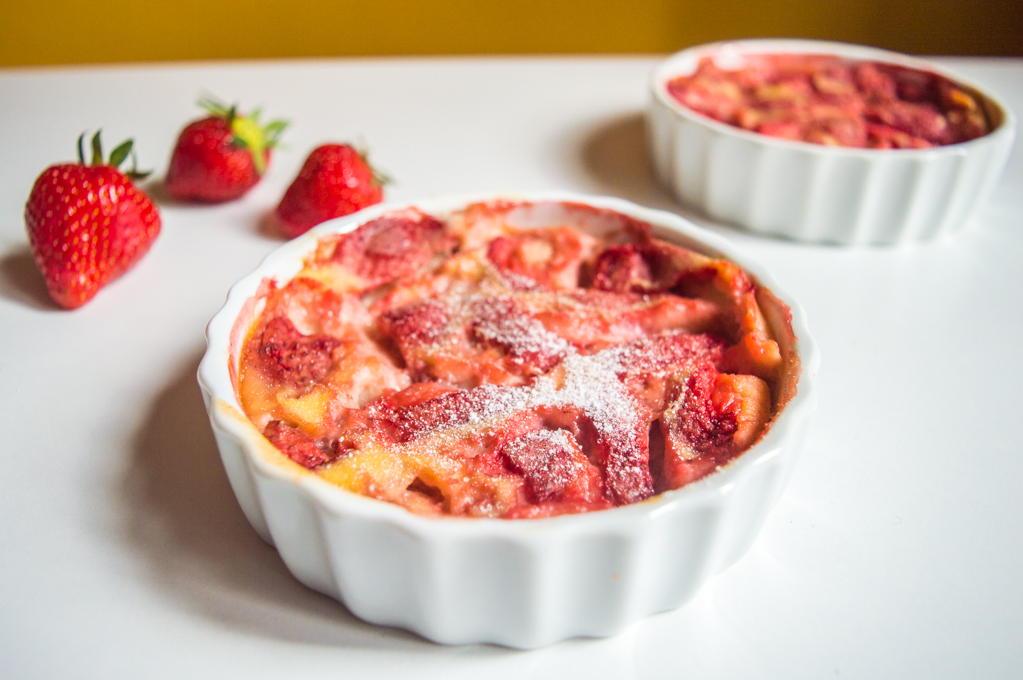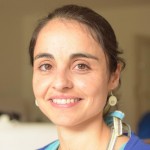 About the author:
Joana is the writer behind food blog My Gut Feeling, filled with healthy and natural recipes. She embraces different country's palettes to create something between Mediterranean and Atlantic cooking, also embracing a low FODMAP diet designed for sensitive stomachs.
You can find her on Facebook and Twitter.
Check out more of our delicious gluten-free recipes.
Tags:
Dairy-Free Dessert
,
Gluten-Free
,
Gluten-Free Dessert
,
Recipes