Gluten-free Yorkshire puddings
A roast dinner just wouldn't be complete without a fluffy, golden-brown Yorkshire pudding (or three) to soak up all the juices. If you love your roast dinner but are looking for a gluten-free option for this all-important side dish, the Free From Fairy has teamed up with Curry's to create a delicious gluten-free alternative for the classic Yorkshire pudding.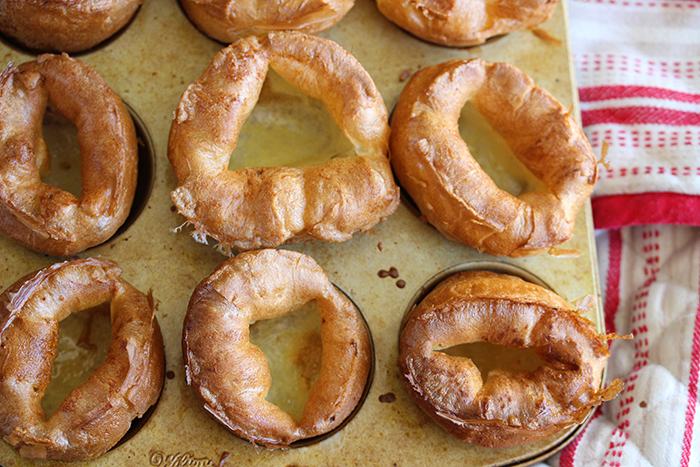 Gluten-free Yorkshire puddings
Ingredients
80g tapioca starch
90g full fat milk
3 medium eggs
Pinch of salt
½ tsp coconut oil (or chosen fat), enough for each hole of a 12 hole muffin tray
Method
Turn the oven on to 230oC (210oC fan, gas mark 8).
Place ½ tsp of your chosen fat or oil into each hole of a 12 hole muffin tray and place into the preheating oven. Once the oven is up to temperature, keep the tray in the oven for 5 minutes to heat the fat or oil.
Meanwhile, place the tapioca starch in a large jug and add the milk. Whisk to combine, then add the eggs and salt and whisk well until frothy on top.
Once the tray has been heating for 5 minutes at full temperature, quickly remove from the oven, close the oven door and pour an even amount of batter into each muffin hole. Quickly place the tray back in the oven.
Bake for 20-25 minutes until puffed up and golden.
Looking for cooking inspiration? Curry's have got guides, recipes and some surprising survey results to help you take a fresh approach to cooking, kitchen design and organising your fridge.  
Tags:
Gluten-Free
,
Gluten-Free Dinner
,
Gluten-Free Lunch
,
Gluten-Free Recipes
,
Recipes