Goat's cheese, spring onion & watercress crustless quiche
Mmm mm! This is one tasty quiche! With a creamy goats cheese and spring onion filling, and no fiddly crust to make, this is perfect for a light lunch or a yummy midweek meal!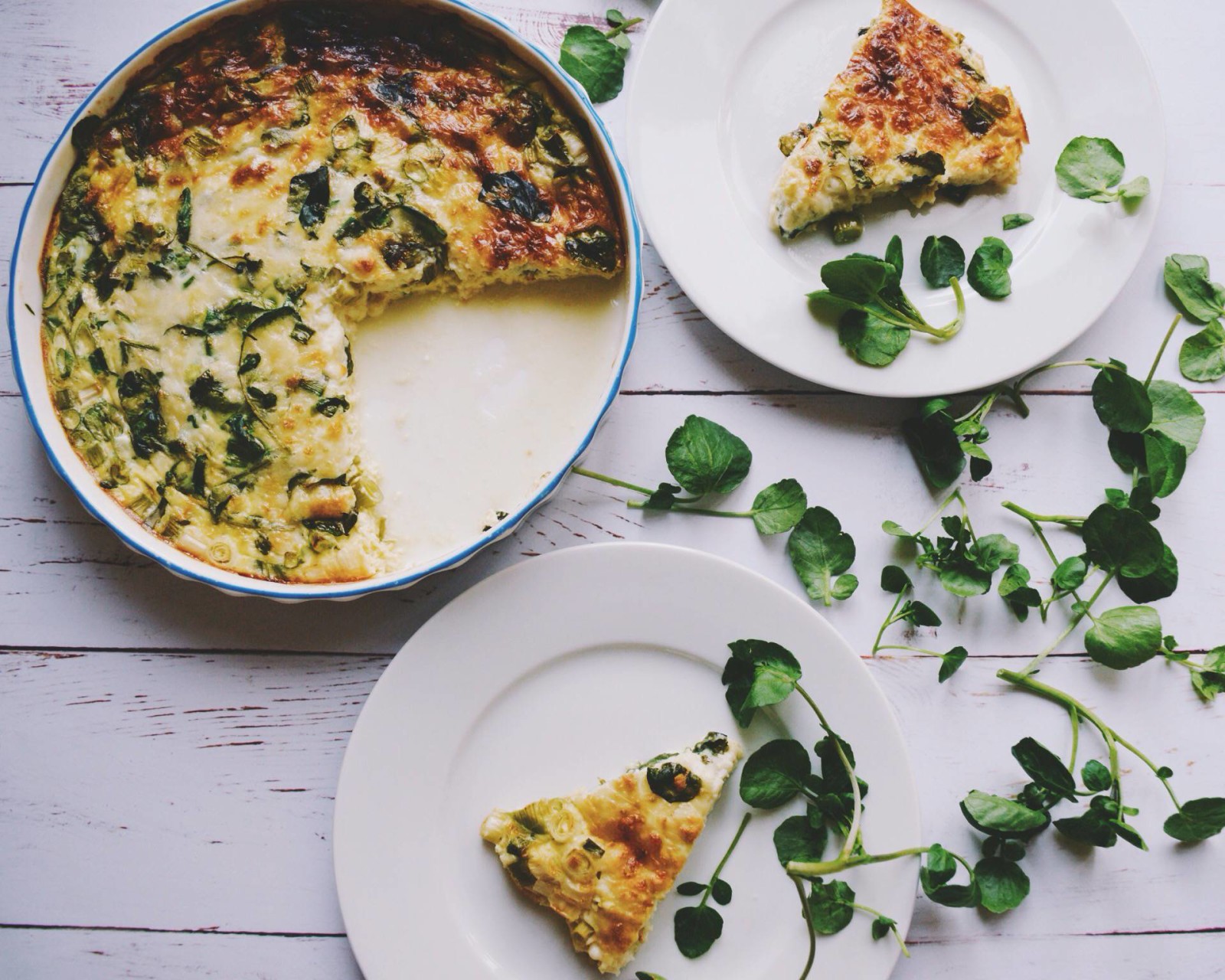 Goat's cheese, spring onion & watercress crustless quiche
By Kate Gardner (www.magpieandmaple.com)
Serves: 6 | Prep: 15 mins | Cook: 45 mins | Calories: 157 (per serving)
GF SF MF
Ingredients
150g hard goats' cheese, grated
1 bunch spring onions, finely chopped
50g watercress, roughly chopped
5 eggs
300ml milk (I used semi-skimmed)
Method
Preheat the oven to 160 degrees C (140 fan). Butter a 9 inch flan dish and then spread the grated goats cheese, chopped spring onions and watercress across the bottom of the dish.
Beat the eggs, then gradually add the milk and beat that in too.
Pour the egg mixture over the other ingredients in the dish, and move the mixture around so that all is evenly distributed and covered.
Bake for about 45 minutes — you will probably want to cover it with foil after 30 minutes to stop it burning though. It should be slightly golden on top and set in the middle. Remove, let cool for 5-10 minutes, then serve. It also tastes great cold too!
Tags:
Cheese
,
Gluten-Free
,
Gluten-Free Dinner
,
Gluten-Free Lunch
,
Gluten-Free Recipes
,
Spring