Grain Free Tabbouleh Salad
This recipe is an excellent way to use up any Cauli Fried Rice you might have left after making it the other day. This is a lovely healthy salad to enjoy at a BBQ.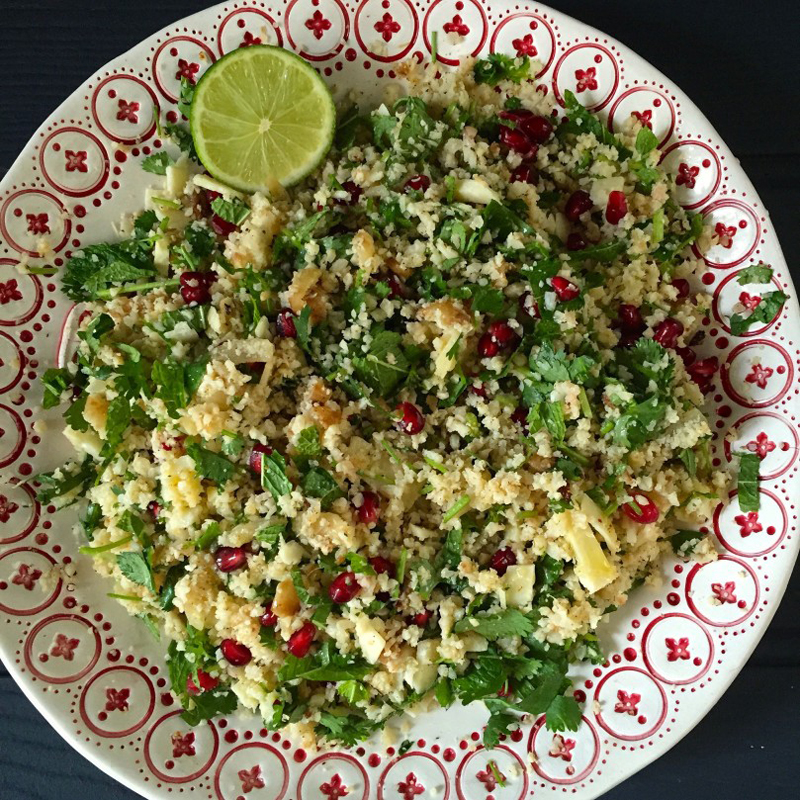 By Donna of Eighty 20 Nutrition
This recipe came about from a huge bowl of leftover cauliflower fried rice. We were having friends around for a braai or BBQ when I remembered that it was in the fridge, and by simply adding some fresh herbs and exciting ingredients, it was reinvented into this absolutely delicious salad.
You will need to make up the cauli fried rice recipe before and leave it to cool, actually mine was a day old and was perfect. That being said, if served warm it is a really tasty alternative to couscous and will add incredible flavour to a warm meat dish, you choose…..
This recipe is gluten-free, refined sugar-free and vegetarian.
Ingredients | Serves 6
1 batch of cauli fried rice (recipe on my website)
1 cup fresh chopped mint
1 cup fresh chopped coriander
½ cup finely chopped parmesan (omit if dairy sensitive)
1 Tbsp harrisa spice
BEFORE SERVING ADD
¼ cup olive oil
2 ½ limes
½ cup pomegranate rubies
Method:
Prepare a batch of cauli fried rice and leave to cool, preferably overnight.
In a serving bowl, add the all the ingredients and mix gently
Before serving drizzle over the olive oil, squeeze the lime juice and garnish with the pomegranate rubies
Notes:
Serve it cold as a salad, or warm as an alternative to couscous.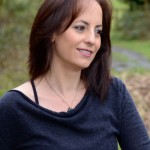 About the author: Donna lives in the English countryside with her husband and daughters from where she runs her blog Eighty 20 Nutrition. Her blog features a wide variety of recipes including breakfast ideas, main meals, desserts, snacks and drinks. Her focus is on healthy eating free from preservatives, unhealthy fats, grains and sugars with many dairy-free and grain-free recipes. Her love for cooking and sharing her dishes has led her to social media sites such as Instagram. You can visit her Facebook page and follow her on Twitter.
Check out more of our gluten-free recipes and refined sugar-free recipes. For even more free-from recipes, grab a copy of the magazine!
Tags:
Dairy-Free Lunch
,
Gluten-Free
,
Gluten-Free Lunch
,
Paleo Lunch
,
Recipes
,
Salad
,
Sugar-Free Lunch
,
Vegetarian