Healthy carrot cake
This nutty carrot cake is moist, chunky and perfect for a spring-time afternoon tea in the garden. If you want to make the cake dairy-free, simply use coconut cream or vegan cream cheese for the icing and enjoy!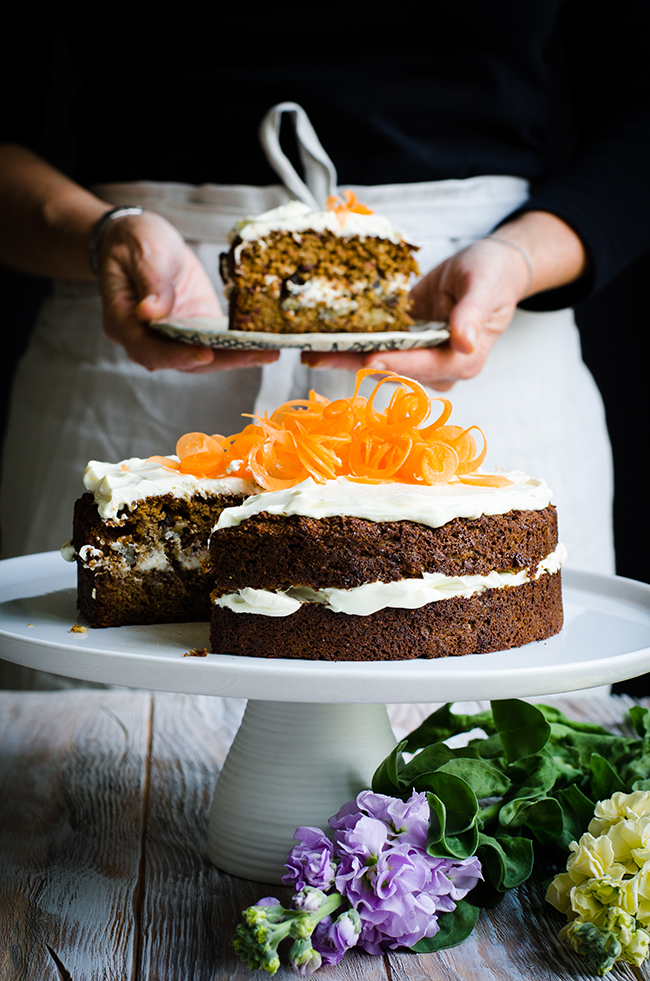 Healthy carrot cake
By Donna Crous (www.eighty20nutrition.com)
GF DF (option) V MF
Ingredients
3 cups ground almonds
2 cups grated carrot
1 cup organic pitted dates
1/4 cup coconut sugar – or a few extra dates
2 tsp bicarbonate of soda
1/2 tsp Himalayan salt
1 tsp ground cinnamon
1 tsp ground all spice
2 tsp apple cider vinegar
4 good quality eggs
1/2 cup coconut oil
1 cup of walnuts/pecan nuts – broken into pieces
For the icing:
2 180g tubs of Philadelphia cream cheese (room temperature) OR coconut cream OR dairy-free cream cheese spread
2 Tbsp fresh lemon juice
2 Tbsp maple syrup/raw honey
Method
Preheat the oven to 175ºC
Prepare a 20cm loose based baking tin with baking parchment.
Using a food processor, shred enough carrots to make 2 cups.
Remove the carrots and change the blade to an S blade.
Blend together the dates, ground almonds, coconut sugar, spices and bicarb. Just for a few seconds until the dates are chopped and it resembles a flour.
Add the remaining ingredients, blitz for a few seconds until everything is mixed together (don't over mix).
Stir through the nuts and transfer the batter to the baking tin.
Bake for 1 hour, check that a wooden toothpick comes out clean to ensure it is cooked.
Leave to cool.
In a bowl, mix together the icing ingredients and leave to stand until the cake is cooled.
Once cooled, slice the cake length ways in half (it may seem slightly under cooked, this is the way it should be for a moist, slightly soggy carrot cake).
Use under half of the icing in the middle and roughly spread it.
Place the other cake on top and ice the topping with the remaining icing.
Notes
This is a very moist, soft cake, if you refer a drier cake then bake at 170ºC for 1 hour and 20min.
---
About the author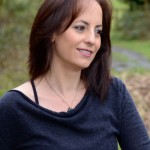 Donna lives in the English countryside with her husband and daughters from where she runs her blog Eighty 20 Nutrition. Her blog features a wide variety of recipes including breakfast ideas, main meals, desserts, snacks and drinks. Her focus is on healthy eating free from preservatives, unhealthy fats, grains and sugars with many dairy-free and grain-free recipes. Her love for cooking and sharing her dishes has led her to social media sites such as Instagram. You can visit her Facebook page and follow her on Twitter.
Comments
Tags:
Dairy-Free
,
Dairy-Free Dessert
,
Dairy-Free Diet
,
Dairy-Free Recipes
,
Gluten-Free
,
Gluten-Free Easter
,
Gluten-Free Recipes
,
Recipes