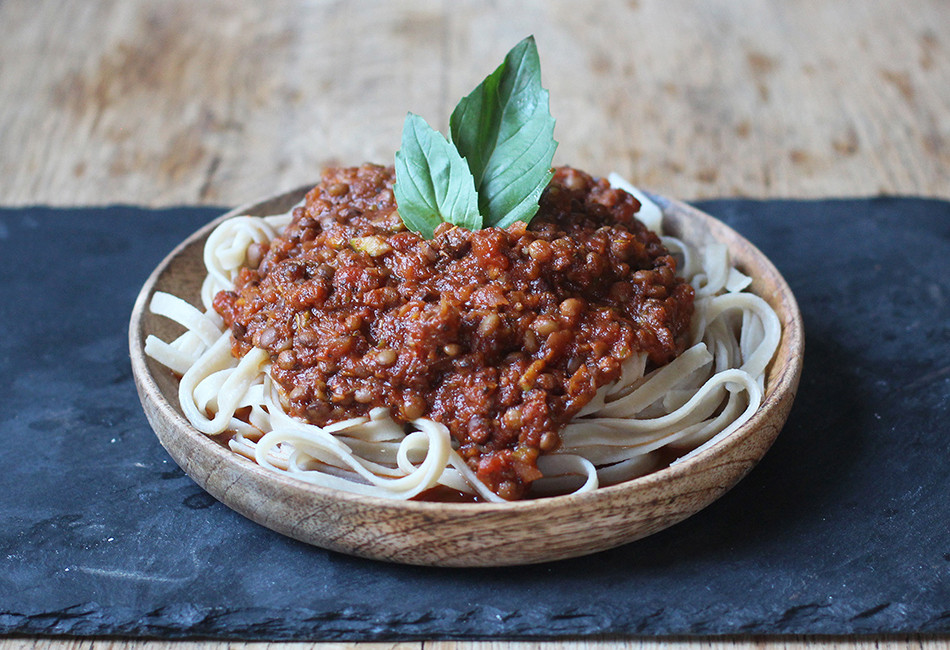 Lentil Bolognese
By Harriet Smith (www.harrietemily.com)
GF SF DF EF V MF
Serves 6-8
Ingredients:
1 onion
1 courgette/zucchini
3 mushrooms (95g)
1 carrot
2 large sticks celery (200g)
3 large cloves garlic
1 tbsp olive oil
2 400g tins chopped tomatoes (3 cups worth)
1 1/4 cup (310g) passata
4 tbsp tomato purée
1 tbsp dried basil
1 tbsp dried thyme
2 tbsp Italian seasoning
2 tbsp paprika
1 tbsp smoked paprika
1 tsp chilli powder
1 tbsp yeast extract (marmite)
1 tbsp vegetable stock powder – I used bouillon
1 tsp salt
black pepper to taste
2 400g tins lentils
1/4 cup (60ml) red wine
Method:
Firstly, add the onion, courgette, carrot, celery, mushrooms and garlic cloves into a food processor, and blitz until finely chopped. Then, place a large wok/frying pan on a medium heat and add in the olive oil. Pour in the chopped vegetables, and fry them in the pan for 5 minutes, stirring.
Next, add in the chopped tomatoes, passata, tomato puree, basil, thyme, italian seasoning, paprika, smoked paprika, chilli powder, yeast extract, vegetable stock powder, salt and pepper. Stir everything together, and lower the heat slightly. Leave to cook, stirring occasionally, for about 10 minutes.
When 10 minutes has passed, add in the lentils and red wine. Stir everything together, and cook for a final 10-15 minutes until the flavours have developed. Then, when the sauce is ready, remove it from the heat and serve.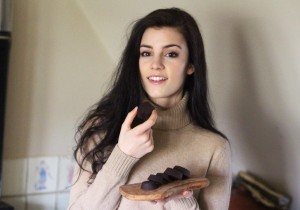 About the author: Harriet has always had a love of food, and has always enjoyed teaching herself new ways of cooking. She decided to focus on creating plant-based food, as it's something she hasalways been fascinated by, and wanted to eat more of. Harriet love's the creativity behind turning more natural, simpler ingredients into something that can taste complex and delicious. Check out Harriet's blog here, for even more plant-based recipes, and find her on Facebook and Twitter.