Low-carb cauli cottage pie
There is something so homely and nurturing about a cottage pie, especially when it's topped with a healthy thick layer of delicious, healthy and creamy caulimash and the Paleo favourite, crispy bacon!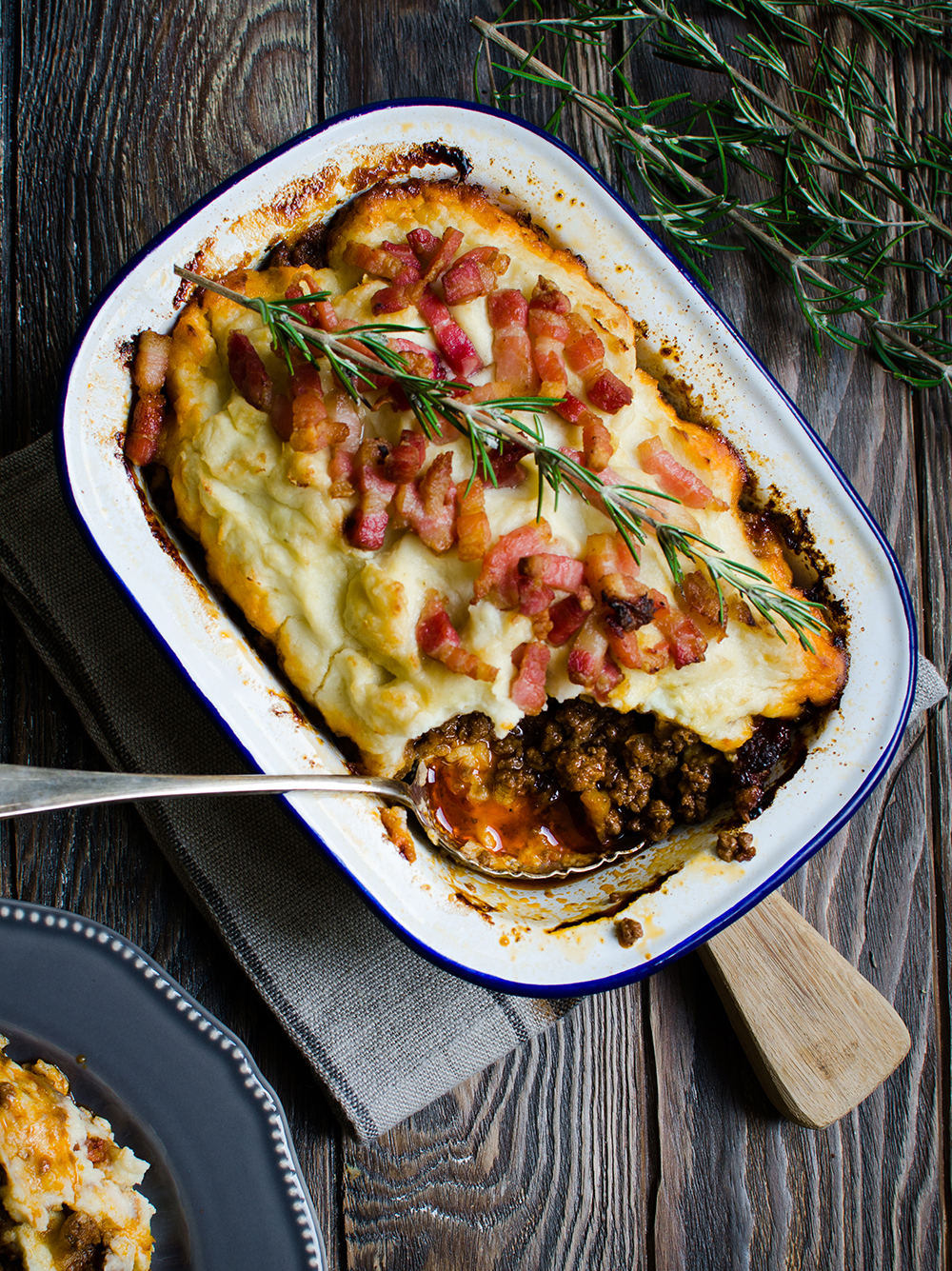 Low-carb cauliflower cottage pie
By Donna Crous (www.eighty20nutrition.com)
GF SF DF (option) EF
Ingredients
500g good quality steak mincemeat
1/2 white onion – chopped
1 Tbsp coconut oil or butter
1-2 tsp salt
1 Tbsp mixed spice blend – I recommend Chimmichurri Rub
1/4 cup tomato puree
Caulimash – follow this link to find the recipe
100g bacon lardons – fried
Instructions
Preheat the oven to 180ºC
In a frying pan, fry the onion in the coconut oil or butter until soft and turning transparent.
Add the mincemeat, breaking it up so as not to be in tight ball clusters.
Add the spices and fry stirring regularly until it has changed to a brown colour.
Add the tomato puree and mix well, allow to cook for about 10min on a medium heat.
Transfer to an ovenproof baking dish.
Top with caulimash.
Top with fried bacon lardons.
Bake for between 30-45min, until the juices start to expand and leak around the side of the mash.
About the author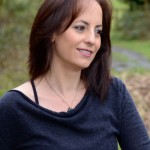 Donna lives in the English countryside with her husband and daughters from where she runs her blog Eighty 20 Nutrition. Her blog features a wide variety of recipes including breakfast ideas, main meals, desserts, snacks and drinks. Her focus is on healthy eating free from preservatives, unhealthy fats, grains and sugars with many dairy-free and grain-free recipes. Her love for cooking and sharing her dishes has led her to social media sites such as Instagram. You can visit her Facebook page and follow her on Twitter.
Tags:
Dairy-Free Dinner
,
Dairy-Free Recipes
,
Gluten-Free
,
Gluten-Free Diet
,
Gluten-Free Dinner
,
Gluten-Free Recipes
,
Paleo Dinner
,
Paleo Recipes
,
Pie
,
Recipes
,
Sugar-Free Dinner
,
Sugar-Free Recipes