Mince pie baked Pop Tarts
A hybrid of sweet buttery shortbread and wickedly spiced mince, these pop tarts by Tess Ward make a great gift or treat to take into the office at Christmas.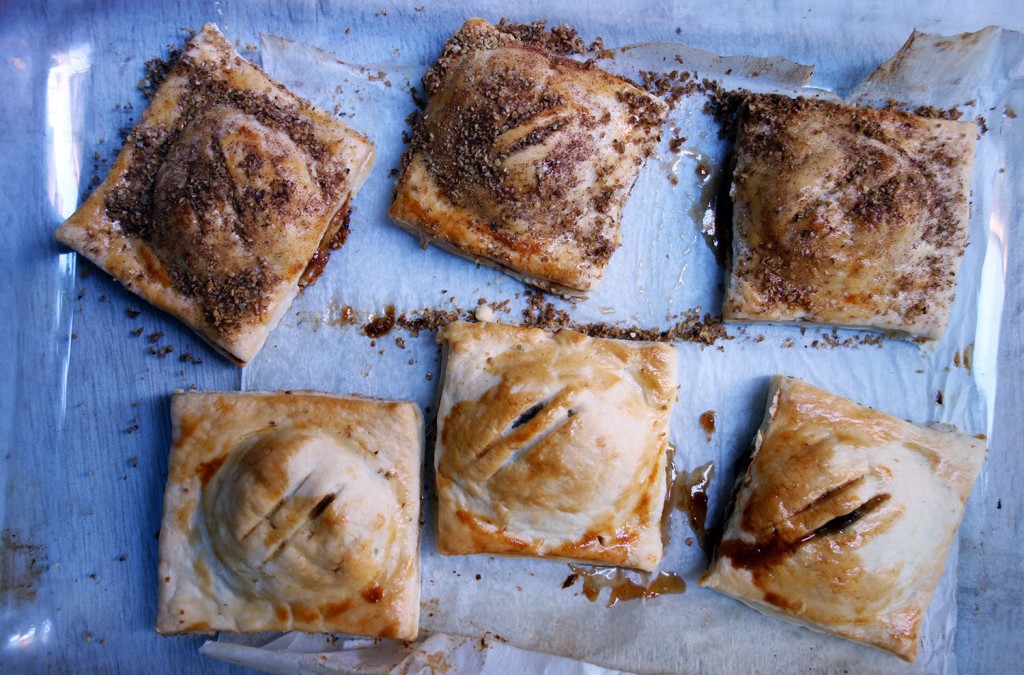 Inspired by Sainsbury's who aim to give those with 'specific diets' access to tasty recipes this Christmas, I have partnered with them to create these scrumdiddlyumptious pop tarts.
They are made of the same components as mince pies but are assembled in a way that is much easier to make. There is no need for fiddly muffin cases or little star cutters (or any kitsch accessorising). Everything can be found in local shops, so there is no excuse not to really…
In the absence of wheat, I have opted to use spelt which is an ancient grain flour. It still contains gluten so working with the dough is much easier. If you aren't such a fan of the dried fruit option, this recipe also works just as well with different fillings such as fruit jams, caramel or chocolate spread. 
Mince pie baked Pop Tarts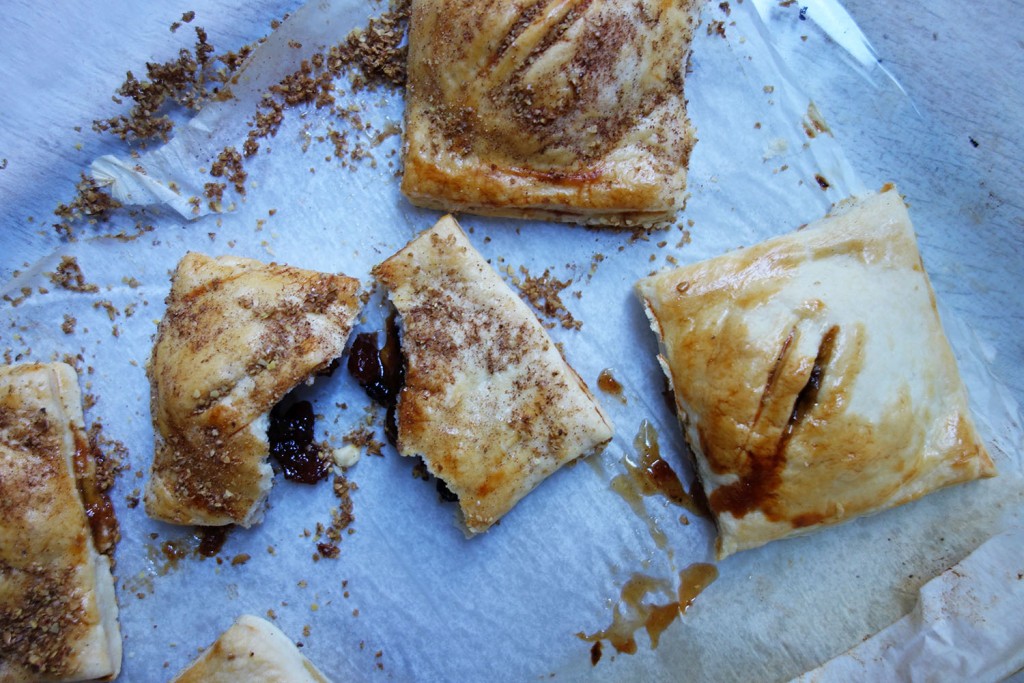 If you want to make this gluten free, you can use a gluten free flour blend instead – just swap it for a FreeFrom flour and add 1/4 teaspoon xanthum gum, one egg yolk into the shortcrust mix to help bring the dough together. You will also need to reduce the water quantity to 3 tablespoons.
Recipe by Tess Ward (www.tessward.net)
Makes: 12
GF (option) MF
Ingredients 
250g/8oz white spelt flour, plus more for dusting (see above for gluten-free option)

pinch of salt

110g/4oz butter, cubed

100ml/5-6 tbsp cold water

about 300g mincemeat (see below for recipe)

1 egg, beaten with a fork

140g unrefined cane sugar

2 tsp cinnamon

 
Method
Put the flour and salt in a large bowl and add the cubes of butter. Use your fingertips to rub the butter into the flour until you have a mixture like wet sand. Try to work quickly so that the butter doesn't melt.

 

Using a knife, stir in just enough of the cold water to bring the dough together, then divide it into two and wrap both in clingfilm. Place the two balls of dough in the fridge and chill for 20 minutes before using.

 

Unwrap the pastry and place on a lightly floured surface, and using a rolling pin and enough flour to prevent sticking (don't overdo the flour) roll out the dough to a thickness of 2mm. Spoon on teaspoonful of mincemeat, spaced about 2.5cm apart. Brush round the mincemeat with a little of the egg mixture. Unwrap the second ball of pastry, and repeat the process, rolling it out to the same thickness. Carefully place it on top the mincemeat-dotted sheet.

Press and shape the pastry around each dollop of mincemeat, squeezing out as much air as you can. Slice up the sheet into individual parcels using a sharp knife or pizza cutter. Prick each with a fork, and then seal the edges around each one by pressing with a fork. Place these parcels back in the fridge for 15 minutes.

Heat oven to 200C/180C fan/gas 6.

Place the pop tarts onto baking trays, brush with a little more beaten egg and bake for 18-20 minutes until golden and crisp. While they are baking, mix together sugar and cinnamon on a plate. When done lift the pies, a few at a time, carefully into the sugar and gently turn to coat.

Serve warm.
Mincemeat Recipe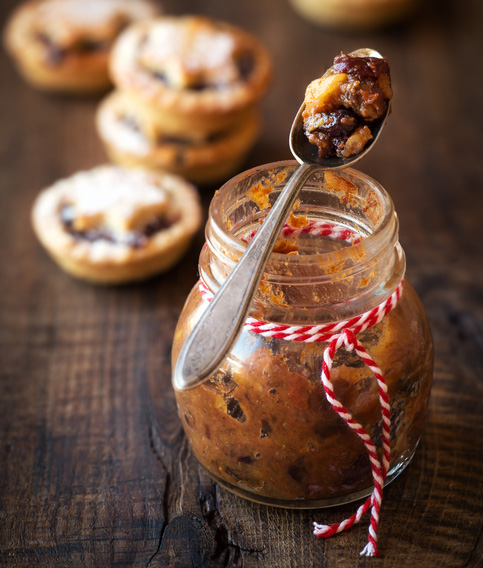 If you have the time, it is worth making your own mincemeat because you can tailor it to suit your taste or specific dietary requirements. This amount yields enough to fill the pop tarts for this recipe, but I would certainly recommend doubling the recipe and setting the jars of prepared mincemeat aside. They only get better as the flavour of the spices marinates with the dried fruit. The addition of a little brandy or rum is also a very welcome one.
GF DF EF V MF
 Ingredients
Yields: 2 cups 
1 large Braeburn or Cox apple, peeled and grated

350g / 3 cups mixed sultanas, currants, raisins and chopped so organic apricots

Zest and juice of one orange

50g / 1/3 cup light brown sugar

4 tbsp butter, or grapeseed oil

½ tsp cinnamon

½ tsp ground nutmeg

½ tsp ground ginger

2-3 tbsp brandy or spiced rum (optional)
 Method
Add all of the ingredients listed above, except the brandy to a large saucepan over medium heat. Stir to combine and cook over a low heat for 15 minutes, to break down the dried fruit and combine with the brown sugar. Take the saucepan off the heat and stir through the brandy, if using.

 

Decant the mixture into sterilised jars. Leave the mixture to cool with the lid slightly ajar, then secure tightly and store until you're ready to use.
About the author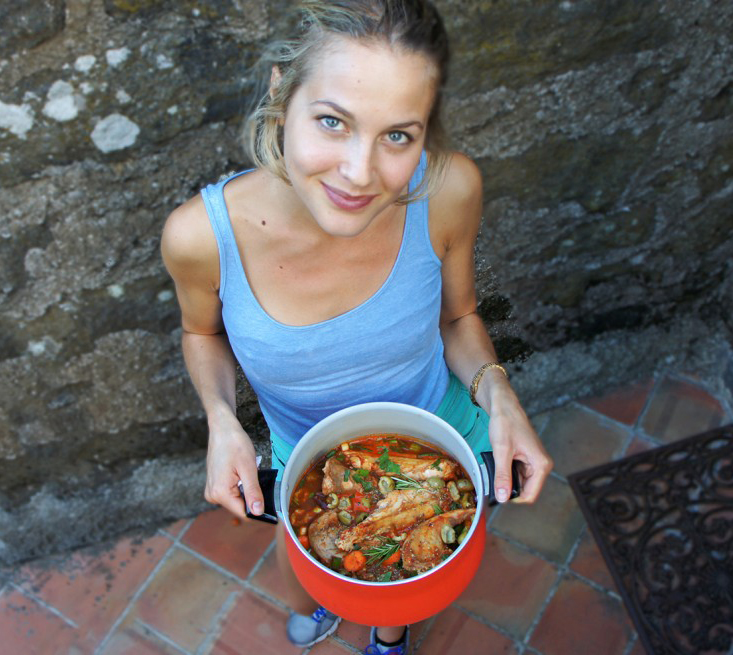 Tess Ward is a Le Cordon Bleu trained chef, food writer and author and food Consultant. Her recipes are easy, accessible to all busy bees and are designed simply to help optimise digestion, overall health and happiness. No restrictions, just the sort food you that makes recovering from a hangover that much faster. Her first cookbook 'The Naked Diet' celebrates unprocessed 'naked' ingredients, and this method of stripped back cooking with a riot of delicious dishes that count colours to nourish body and tastebuds.
Tags:
Christmas
,
Gluten-Free
,
Gluten-Free Christmas
,
Gluten-Free Recipes
,
Vegetarian
,
Vegetarian recipes