A delicious summery birthday cake that is gluten-free, sugar-free and dairy-free. Perfect for summer birthdays in the sunshine.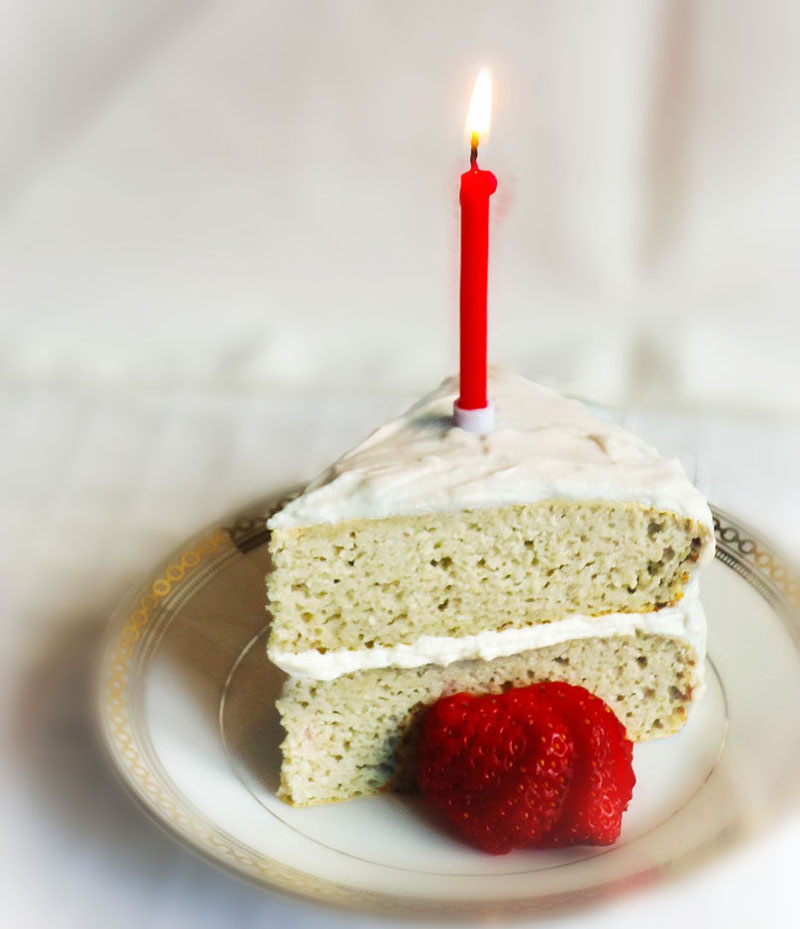 By Michelle of Gluten Free and All Things Nice.
This is a beautiful recipe for anyone with food allergies that would still like to have their delicious cake and eat it! With the lovely coconut flavour it makes it perfect for summer birthdays – or any occasion!
This recipe is gluten-free, sugar-free, dairy free and vegetarian.
Ingredients | Serves 8-10
100g (3½oz) sweet white sorghum flour
40g (1½oz) coconut flour
1 tsp gluten-free baking powder
½ tsp bicarbonate of soda
¼ tsp salt
250g (9oz) dairy-free yoghurt
2 tsp vanilla bean paste
1 tsp almond extract
50g (1¾oz) coconut palm sugar
½-1 tsp stevia extract
120ml (4fl oz) dairy-free milk of choice
4 free-range egg whites
2 free-range eggs
1 tsp white or apple cider vinegar
For the Frosting
480g (1lb 2oz) dairy-free yoghurt
35g (1¼oz) vanilla protein powder
1 tsp stevia extract
2 tsp vanilla bean paste
Method:
Preheat the oven to 180ºC/Gas Mark 4. Line two 20cm (8in) cake tins with parchment paper and spray with nonstick spray.
In a small bowl, sift together the coconut flour, sorghum flour, baking powder, bicarbonate of soda, coconut sugar, stevia extract and salt.
In a large bowl, whisk together the eggs, egg whites, milk, yoghurt and extracts.
Slowly add the dry ingredients to the wet ingredients, then whisk together until smooth. Leave to stand for 2 minutes – the batter will thicken up a bit.
Whisk in the vinegar, then immediately pour into the cake tins.
Bake in the oven for 22-25 minutes or until golden, well risen and a toothpick inserted into the centre comes out clean.
Allow to cool completely on a wire rack before frosting.
For the frosting, in a large bowl, whisk together the Greek yoghurt, stevia and vanilla bean paste.
Add the protein powder 1 tablespoon at a time, whisking between each addition. Sandwich the cakes together with frosting, then use the remaining frosting to cover the top and sides of the cake.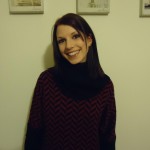 About the author: Michelle is a foodie blogger and scientist from Ireland. She is passionate about free-from friendly cooking, and mostly eats gluten-free, and creates recipes with options for free-from sugar, dairy and eggs. Besides baking, Michelle loves chocolate, and of course, science. You can visit her blog, and also find her on Pinterest and Twitter.
Check out more of our gluten-free recipes, sugar-free recipes and dairy-free recipes.For even more free-from recipes, grab a copy of the magazine!