Gluten-Free Carrot Cupcakes
Sometimes, it's the simple things in life that are the best, like these simply delicious gluten-free carrot cupcakes.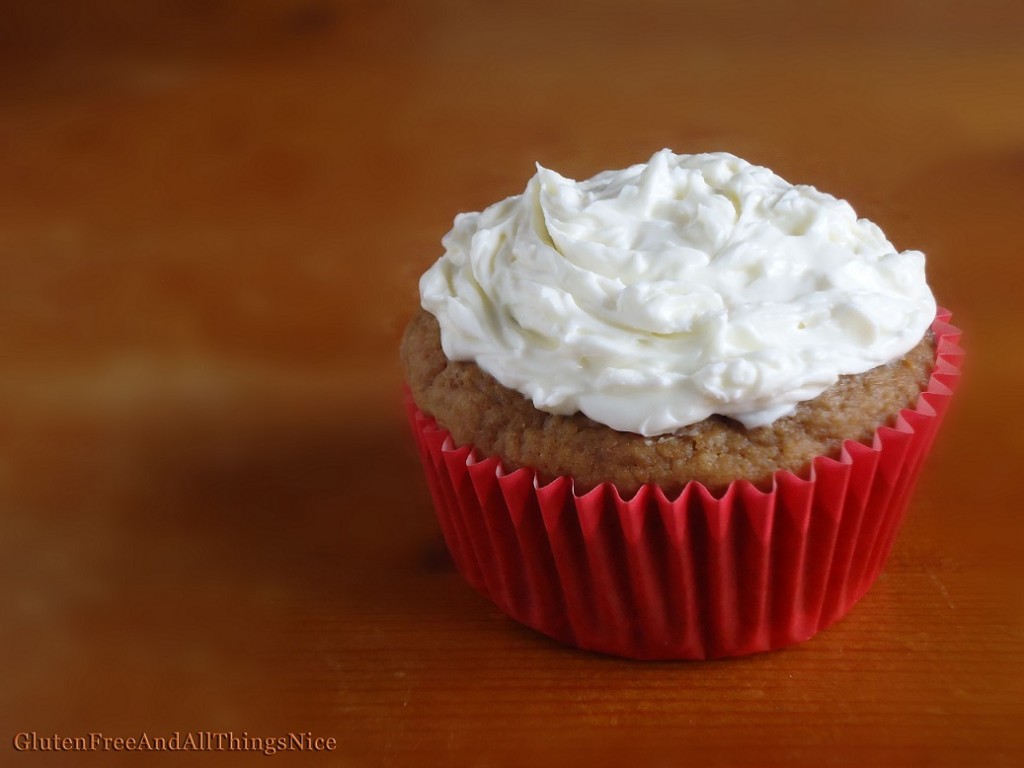 Gluten-Free Carrot Cupcakes
Ingredients
½ cup (70g) Brown Rice Flour
¼ cup (30g)  Gluten Free Oat Flour
2 Tbsp (16g) arrowroot or tapioca starch
½ tsp baking soda
½ tsp baking powder
¼ tsp salt
1/3 cup applesauce (80g)
100g carrots, grated (scant 1 cup)
80g (1/3 cup) Greek yogurt (or plain yogurt, non-dairy if required)
2 large egg whites*
1 tbsp molasses (14g)
3 heaping tbsp brown sugar* (40g)
¼ tsp Stevia Extract, or 3 more Tbsp sugar
1 tsp vanilla extract
1 tsp cinnamon (optional)
1 tsp white or apple cider vinegar
¼ cup raisins (60g)
Method
Preheat the oven to 375F/190C and line a muffin tin with 10 paper liners (or just grease your tin)
Before you start, cover the raisins in water (just enough to cover them) and microwave on high for about 30 seconds, to rehydrate them) Drain and set aside.
In a small bowl, sift together the flours, starches, salt, cinnamon, baking powder and baking soda.
In a large bowl, mix together the applesauce, yogurt, sugar, molasses and egg whites (or egg replacer). You can use an electric mixer or a hand whisk.
Slowly add the dry ingredients to the wet and mix until well combined. Mix until no huge flour lumps remain, but a few are okay.
Fold in the carrots and the raisins.
Lastly, fold in the vinegar – briefly whisk it in to distribute it evenly amongst the batter.
Scoop the batter into the prepared tins
Bake in the oven for about 20-22 minutes, or until a toothpick comes out clean. Cupcakes are done when well risen, golden and a toothpick comes out clean. Leave to cool in the pan for 5 minutes, and then cool completely on a wire rack.
Notes
For the "sugar" you may substitute your favourite sugar-free granulated sweetener, if required. Xylitol and Erythritol both work fine. I don't know about others. Coconut sugar and date sugar work, but these are not sugar free.
I use liquid stevia extract. You can use the powdered pure extract instead (sift very well into dry ingredients – it clumps like mad).
Vegans, use your favourite egg replacer (1 tbsp egg replacer with 4 T water) or 1 flax egg (yes just 1!).
---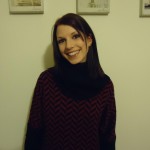 About the author: Michelle is a foodie blogger from Ireland, specialising in free-from friendly recipes. Most are gluten-free, with options for free-from sugar, dairy and eggs. Besides baking, Michelle loves chocolate, and science.
You can visit her blog, and also find her on Pinterest and Twitter.
Tags:
Cupcakes
,
Gluten-Free
,
Gluten-Free Cake
,
Gluten-Free Dessert