Coconut Flour Vegan Pizza
This recipe is a coconut delight, made with coconut flour, coconut milk and coconut oil for a divine result, making it gluten-free and vegan!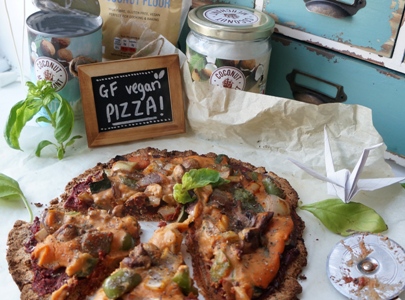 By Heather Adamson (Fresh Heather)
This recipe is: Gluten-Free, Dairy-Free, Meat-Free, Vegan.
Ingredients
For the crust:

1/3 cup

coconut flour

3 tablespoons

coconut oil,

melted

3 eggs or for vegan option, 3 flax eggs

1 teaspoon dried basil

1 teaspoon baking powder

½ teaspoon dried oregano

¼ teaspoon garlic powder

seasoning of your choice!
For the 'cheese':

1 sweet potato, cooked

¼ cup water

¼ cup

coconut milk

½ teaspoon sea salt

cooked onion and garlic

1 tablespoon tomato puree
For the topping:

Tomato puree

Your favourite veggie toppings

A sprinkling of oregano and basil
Method
We'll start off with the base! Combine all the ingredients, then spread the dough into a circular shape on grease proof paper, ensuring the base is around 1 centimetre thick.

Bake in a preheated oven at around 200 C / 400 F for about 10 minutes – but keep an eye on it as this may vary from oven to oven!

Next, the 'cheese'! This part is easy: simply combine the ingredients in a food processor or blender, and blitz until smooth!

Now, let's put it all together! Spread a tomato puree mixture on top of the base (with any desired herbs and seasonings mixed in), along with half of your preferred stir-fried veggies.

Next, add the 'cheese' and put the other half of the veggies on top!

Place under a medium grill for around 5-10 minutes, until you reach your desired level of crispiness!

Sprinkle with oregano and basil, and try to not eat it all at once!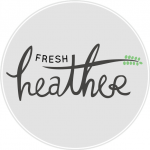 About the author: Heather Adamson aka Fresh Heather is a 21 year old Graphic Designer turned Health-Food Blogger from Scotland. She loves to combine her love of food, nutrition and design to create images and recipes which prove that healthy eating doesn't have to be boring! Heather is one of Coconut Merchant's Contributing Chef's.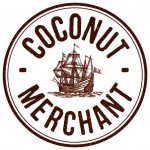 About Coconut Merchant: Coconut Merchant is proud to offer a full range of high-quality, natural coconut-based products. These range from Raw Organic Extra-Virgin Coconut Oil to unique 100% coconut treats like coconut syrup or coconut jam. With a passion for natural foods, Coconut Merchant is committed to promoting well-being and healthy living through the power of coconuts! Check out their website www.coconut-merchant.com for coconut information, tips, and recipes.
Check out more of our delicious gluten-free recipes and vegan recipes and of course for even more, grab a copy of the magazine!
Tags:
Dairy-Free
,
Dairy-Free Dinner
,
Egg-Free
,
Gluten-Free
,
Gluten-Free Dinner
,
Meat-Free
,
Recipes
,
Vegan
,
Vegan Dinner
,
Vegan Pizza
,
Vegetarian