This zingy lime cake is completely gluten-free, made with brown rice flour and gluten-free baking powder. It has a delicious lime drizzle icing on top, finished with a sprinkle of coconut.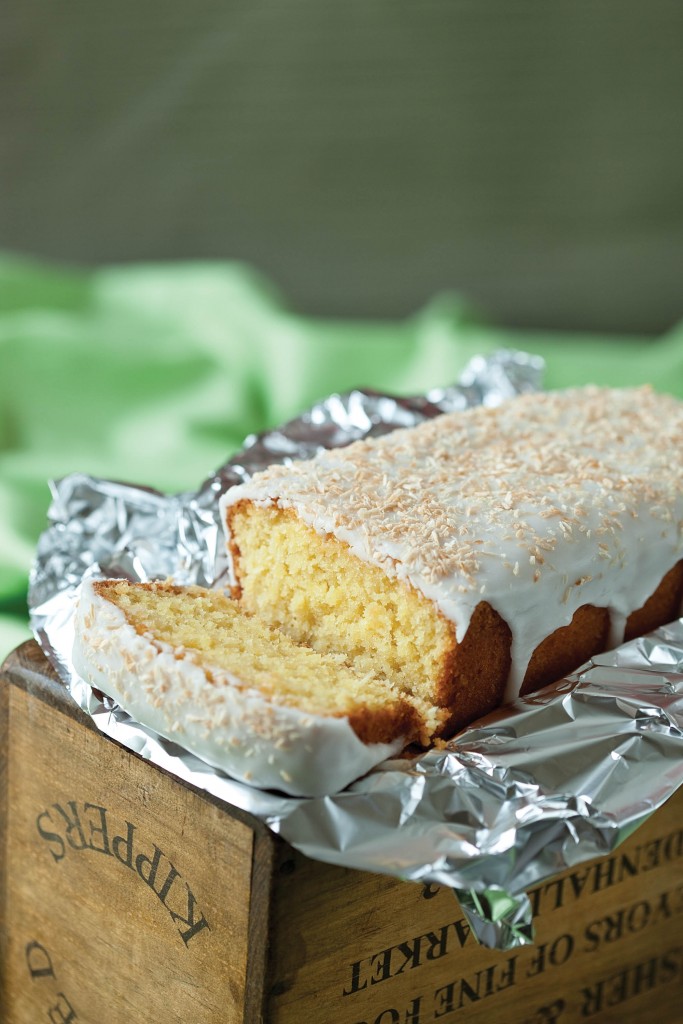 Gluten-Free Lime Cake
Serves 8 | Prep time: 20-25 mins | Cook time: 50 mins
Gluten-Free, Meat-Free,  suitable for vegetarians.
Ingredients
For the cake:
200g butter
200g golden caster sugar
3 large eggs, lightly beaten
100g ground almonds
50g brown rice flour
50g desiccated coconut
1 tsp gluten free baking powder
1 tsp xanthan gum (optional but helps with the texture)
2 tbsp lime juice
Zest of 2 limes
For the drizzle icing:
100g sieved icing sugar
2 tbsp lime juice
2 tbsp toasted desiccated coconut
Method
Preheat the oven 170˚C/150˚C fan/gas mark 3 and grease/line a 2lb/900g loaf tin. Cream together the butter and sugar until they are light and creamy. Add the eggs, almonds, rice flour, lime juice, xanthan gum and baking powder. Beat again until thoroughly combined. Fold through the lime zest and coconut.
Spoon the mixture into the loaf tin and bake for 45-50 mins, until quite golden brown and firm to the touch. A skewer will come out clean when inserted into the centre of the cake if cooked.
Leave in the tin for 5-10 mins, then remove and place on a cooling rack the correct way up (transfer upside down to a plate then back onto the cooling rack by holding the rack on top of the cake and gently turning it over).
While the oven is still on, place the desiccated coconut on a baking tray and pop it in the oven for a few mins until golden in colour. Set aside until you ice the cake.
To make the icing combine the sugar and juice until smooth. Drizzle over the top allowing it to run down the side of the cake. Sprinkle with the toasted coconut.
TIP:
This will keep up to 5 days in a tin. We found that the flavour of the limes developed further over time, making them even tastier and full of zing.
Check out more of our delicious gluten-free recipes.