These jammy dodger style biscuits are an easy bake – and the result is a sweet, gluten-free delight, perfect with a cup of tea or to stock up your biscuit box.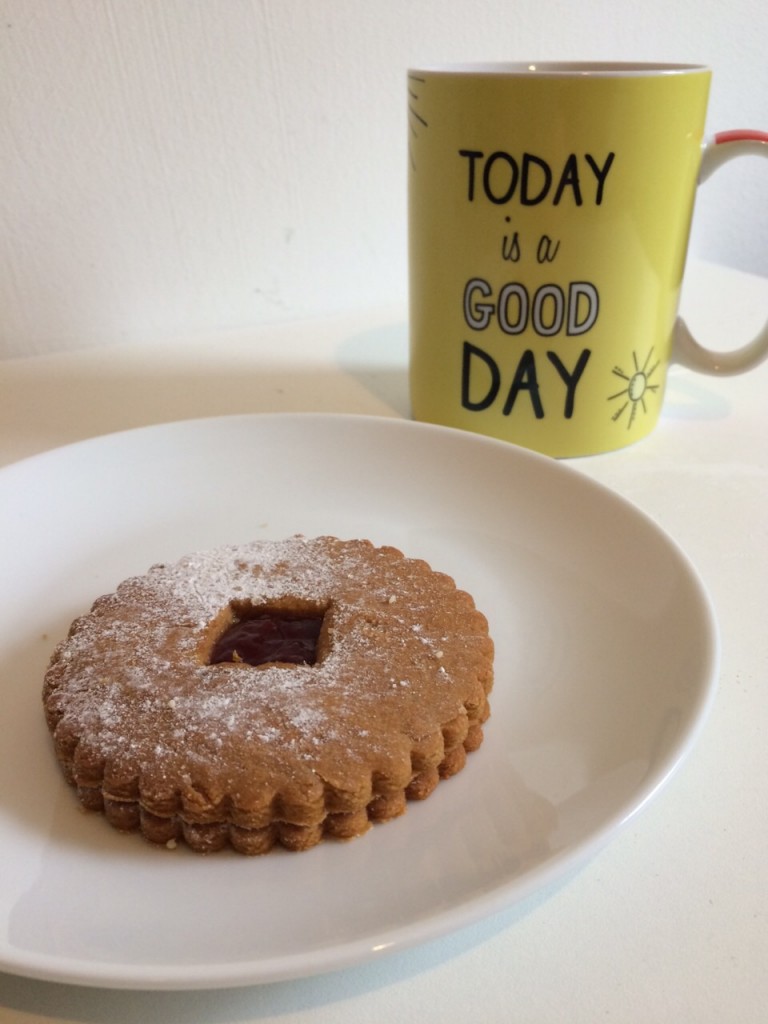 By Becky of Gluten Free Cuppa Tea. 
These are incredibly simple to make. The biscuit dough could also be used for all manner of different biscuits and cookies really. It tastes great on its own and it also would work well as an iced biscuit.
The fillings I chose were nutella, raspberry jam & homemade lemon curd. However you could choose any fillings that tickle your fancy for your Gluten Free Linzer Biscuits.
Ingredients
The Biscuit:
350g gluten free plain flour
1 tsp bicarbonate of soda
140g dairy free margarine
100g light brown sugar
3 tbsp golden syrup
1 tbsp vanilla extract
Fillings of your choice:
Strawberry/Raspberry Jam
Lemon Curd
Nutella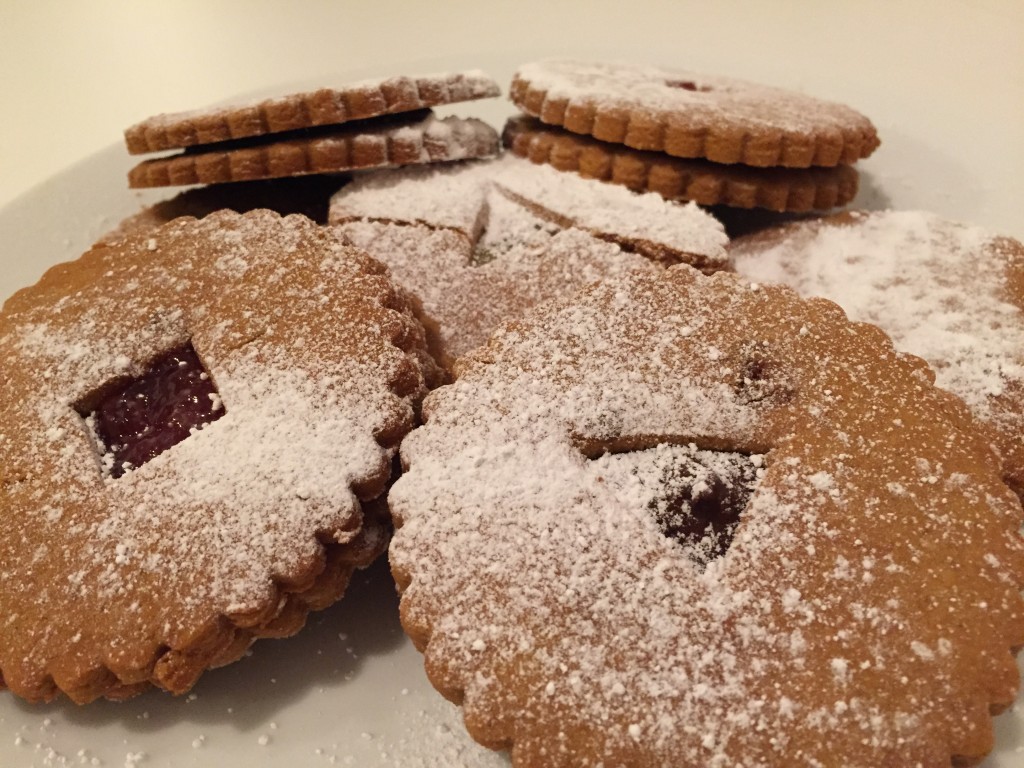 Method
Preheat your oven to 180degrees/160 fan.
Grease a large baking sheet
Mix together the flour & bicarbonate of soda together.
In a separate bowl cream together the margarine, sugar, golden syrup and vanilla extract.
Gradually add the dry flour mix to the butter/sugar mix (initially using a spoon but as it comes together to a more dough like consistency, get your hands involved!
Using your hands form the dough into a large ball, wrap in cling film and place it in the fridge for a minimum of 30 minutes. (Longer is great, but no worries either way!)
Once your dough has been chilled remove it from the fridge.
Get a little gluten free flour and spread if over your surface and roll out the dough.
Roll out to around just under half a cm (it doesn't need to be exact, I have no idea how thick mine were if I'm honest!!)
Using a cookie cutter cut out as many shapes as you can, remember to re-roll the spare dough (any size cutter you fancy, we made quite large ones, but that means less biscuits!)
Using a small cutter or a sharp knife, cut out a shape in the centre of half the cookies for your filling to peek through.
Place the biscuits on the greased baking sheet and put in the preheated oven for around 8-10 minutes. (Don't allow them to brown too much!)
Once cooked remove from the oven and allow to cool initially on the baking sheet before moving onto a cooling rack.
Once completely cool spread your filling over whole biscuits, make sure there is a little more in the centre.
Place the biscuit with the cut out centre on top and gently press down so the filling can be seen.
If you fancy you can sprinkle with icing sugar.
Serve with a cuppa & enjoy!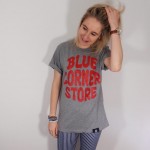 Becky runs the blog Gluten Free Cuppa Tea. She suffers from a gluten intolerance, as well as IBS (Irritable Bowel Syndrome), but is determined not to let this stop her having a healthy relationship with food. She aims to make others with gluten intolerances and Coeliac Disease or Crohn's Disease feel able to cope with their conditions. You can check her out on Facebook and Twitter.
You can read our 'Your Story' with Becky here to learn a bit more about her gluten-free lifestyle.
We've also got plenty more gluten-free recipes here on our website, and of course in the magazine!