Gluten Free Orange Cake
This is a wonderfully moist citrus cake, made with brown rice flour, topped with a delicious syrup and totally gluten-free. We recommend it served as afternoon tea or as a pudding with cream or ice cream!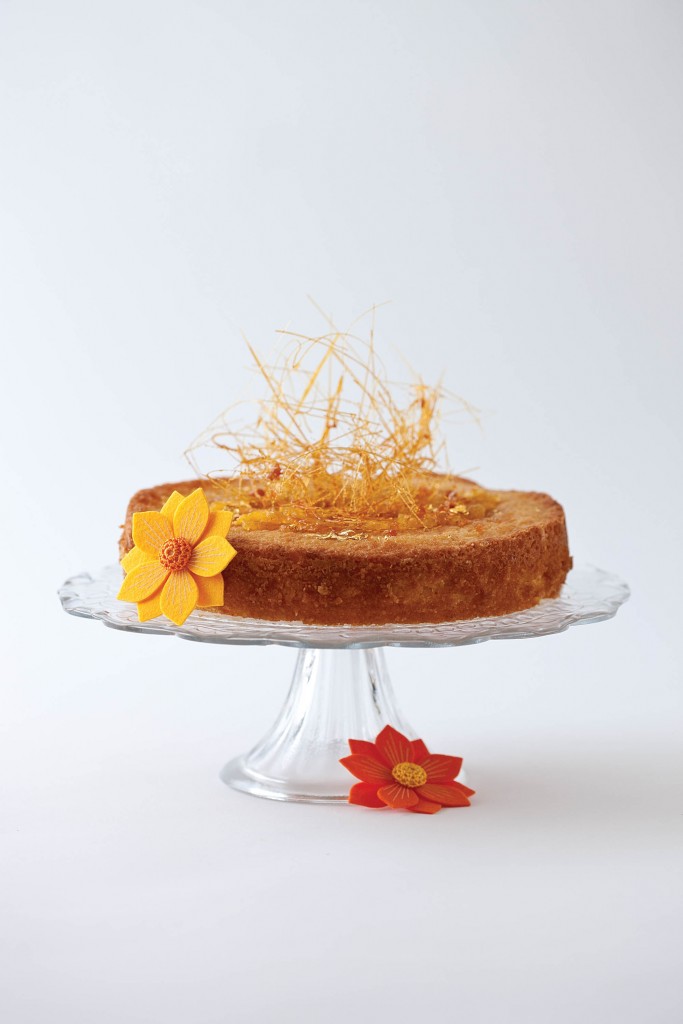 Preparation time 20 mins
Baking time 35-40 mins
Serves 8-10
This recipe is gluten-Free & meat-free.
For the cake:
200g butter
200g golden caster sugar
3 eggs
100g ground almonds
50g brown rice flour
1 tsp gluten-free baking powder
2 tbsp orange juice
Zest of 1 orange
Zest of 1 lemon
For the syrup:
60g granulated sugar
1 tbsp golden syrup or honey
Juice of ½ lemon
Juice of ½ orange
1 orange peeled with pith removed and sliced thinly
Preheat oven 170˚C/150˚C fan/gas mark 3. Grease and line a round loose bottomed 21cm cake tin.
Cream together the butter and sugar until light and creamy. Add the eggs, almonds, rice flour, orange juice and baking powder, beating again until thoroughly combined. Stir through the zest.
Spoon the mixture into the cake tin and bake for 35-40 mins, until golden and firm to the touch. Leave in the tin for 5-10 mins, then remove and place on a cooling rack the correct way up (transfer upside down to a plate then back onto the cooling rack by holding the rack on top of the cake and gently turning it over).
While the cake is cooking make the syrup topping. In a saucepan place all the ingredients apart from the orange slices over a gentle heat stirring occasionally until the sugar has melted. Then add the orange slices and turn up the heat. Boil for approx 5 mins until the liquid is thick and sticky. Remove from the heat. It is now ready to use on the cake.
Use a skewer to make holes on the top of the cake then spoon the syrup over and decorate with the orange slices. For extra wow factor we decorated our cake with spun sugar.
TIP:
The delicate citrus flavour improves even more when the cake is a few days old, if it lasts that long at your house! It will last for up to 5 days.
Tastes great warm or cold. Keep in the fridge once cool.
Tags:
Gluten-Free
,
Gluten-Free Dessert
,
Recipes