Spicy gouda & chive risotto
This rich, creamy spicy gouda and chive risotto is a treat for the tastebuds! If you want to stick veggies in the mix, peppers, peas, broccoli and spring greens all work well in this tasty recipe.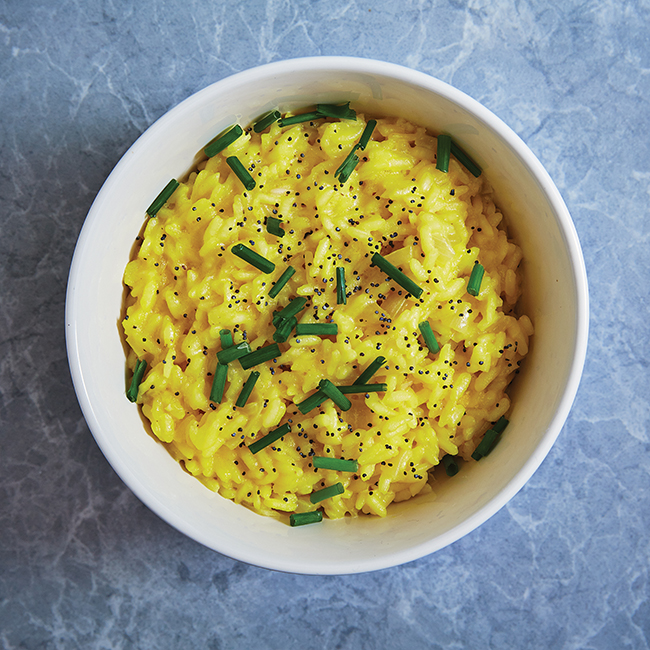 Spicy gouda & chive risotto
By The Green Machine (www.thegreen-machine.com)
Serves 4 | Prep 15 mins | Cook 30 mins | Calories 500 (per serving)
GF SF EF V
Ingredients
300g (10½oz) Arborio rice
40g (1½oz) butter
120g (4oz) Gouda, chopped into chunks
1ltr (1¾pt) vegetable stock
2 tbsp fresh chives, chopped
Method
Heat 1 tbsp butter in a pan over a medium heat until melted, then add the rice and stir continuously until coated in butter and the rice begins to look translucent.
Add the vegetable stock to the pan, one ladleful at a time, stirring continuously.
Once the water has absorbed, add another ladle full. Continue for 10 minutes, reserving a ladleful of stock for later. If using, add the vegetables now and cook for cook for 5 minutes, stirring continuously.
Add the remaining butter and stir for 10 minutes until creamy. Add the remaining stock and, when the rice is nearly cooked, add the turmeric and cayenne pepper.
Once the rice starts to take the colour of the turmeric, add the Gouda and continue stirring until the cheese has melted and the rice is cooked. Season with salt and pepper and garnish with chives and poppy seeds.
About the author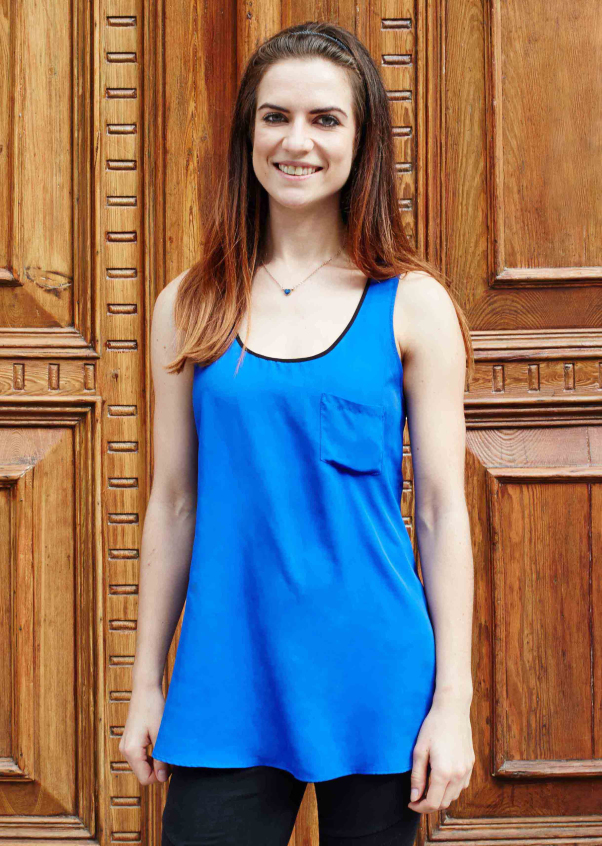 Hannah Elizabeth's interest in food began after suffering an array of diet related problems for most of her life. Over the years she has gained a wealth of knowledge on specialist diets, which she breaks down into easily digestible information (excuse the pun) and passes it along on her blog, The Green Machine. Due to my her experience with food-related issues, The Green Machine promotes a wheat-free, low sugar, low FODMAP, unprocessed, whole food diet.
Tags:
Egg-Free
,
Gluten-Free
,
Gluten-Free Dinner
,
Gluten-Free Recipes
,
Recipes
,
Sugar-Free Diet
,
Sugar-Free Dinner
,
Sugar-Free Recipes
,
Vegetarian
,
Vegetarian Dinner
,
Vegetarian recipes