Sweet Potato Gnocchi and Rosemary Kale
Let's get using some super foods today! If anyone saw the programme on Channel 4 recently myth busting the super foods then you'll know how amazing sweet potato is – full of essential vitamins, minerals and fibre. Click here to find out more about how super sweet potatoes are.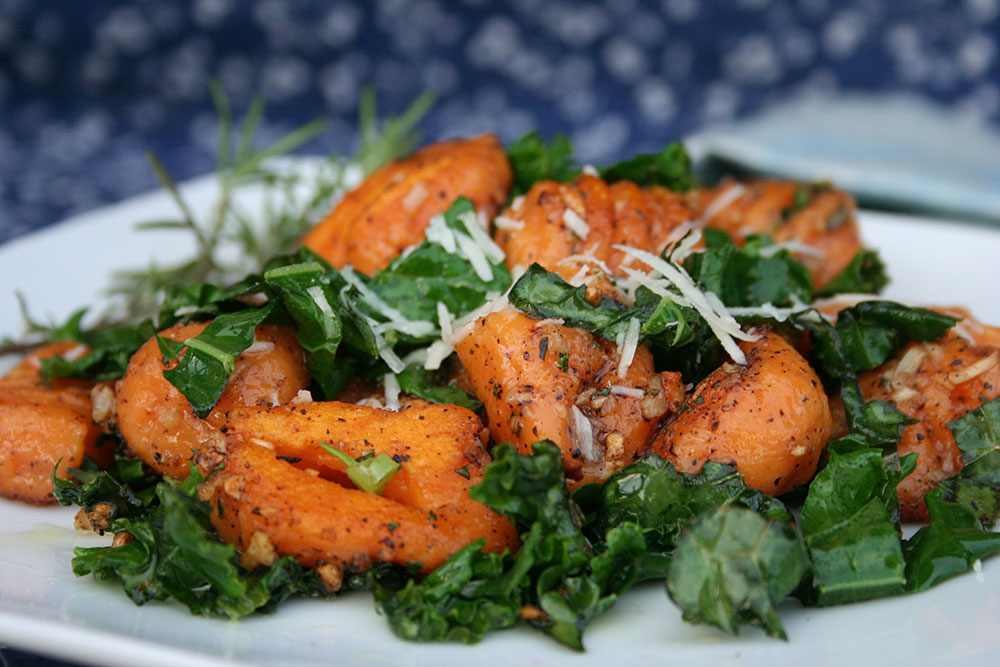 By Dhanistha of The Vegetarian Blog.
How about some sweet gnocchi with a garlicky brown butter sauce, infused with rosemary and tossed with lacinato (dinosaur) kale? Sweet potato is one of my favorite veggies, this root is hearty and sweet, filled with nutrients and vitamins, it's just simply a diva vegetable root. And what to speak about kale??? DIVALICIOUS! Let me say if you cook it nicely, anybody can love it (even my boyfriend, who hates it!) I sneak it in his food all the time :p It's just soooo gooood and good for YOU too!!!
This recipe is gluten-free, refined sugar-free and vegetarian.
Ingredients | Serves 4
3 medium sweet potatoes, cooked and peeled
1/4 cup of vegetarian pecorino romano (or veggie parmesan – just make sure to check the label), grated
1 tsp salt
1 3/4 cups gluten-free white flour
4 tbsp butter
12 cloves of garlic, minced
2 tsp rosemary, minced
4 kale leaves, chopped (or more if you want it super green)
Method:
Mash the sweet potatoes and add the pecorino romano and salt.
Add 1 cup of flour and mix in with a fork, incorporating it into the mashed potato, then and the remaining flour and mix well with your hands until a soft dough forms.
Spread some flour on your work surface (wooden areas are nicer for working your dough). Divide your ball in four pieces.
Take one piece and roll between your palms and the floured work surface, form into a 20 inch long rope and a 1/2 inch thick, sprinkling with flour as needed if sticky.
Then cut into pieces about as wide as a fork.
Sprinkle a bit more flour, then use one finger to push the gnocchi up onto the tines of a fork to indent.
Repeat this with all the gnocchi's and cover.
Bring a large pot of water to boil and add a tablespoon of salt.
Meanwhile add 1 tbsp of butter and 1/2 tsp of rosemary and 3 cloves of garlic in a frying pan at a low heat.
Turn to your gnocchi and grab about 10 pieces and add to your boiling water.
Working in batches, boil gnocchi until they float, then transfer immediately to your pan with the herbs.
Turn your pan to medium high and let the gnocchi get crisp on one side for one minute, then one minute on the other side.
Add your kale and continue stirring for about two more minutes until it has wilted.
Remove from heat and sprinkle with grated pecorino romano.
Repeat the same process for the other three servings.
This is a dish that you serve and eat immediately I suppose you can try to cook two batches at the same time if you have a large enough pot and frying pan.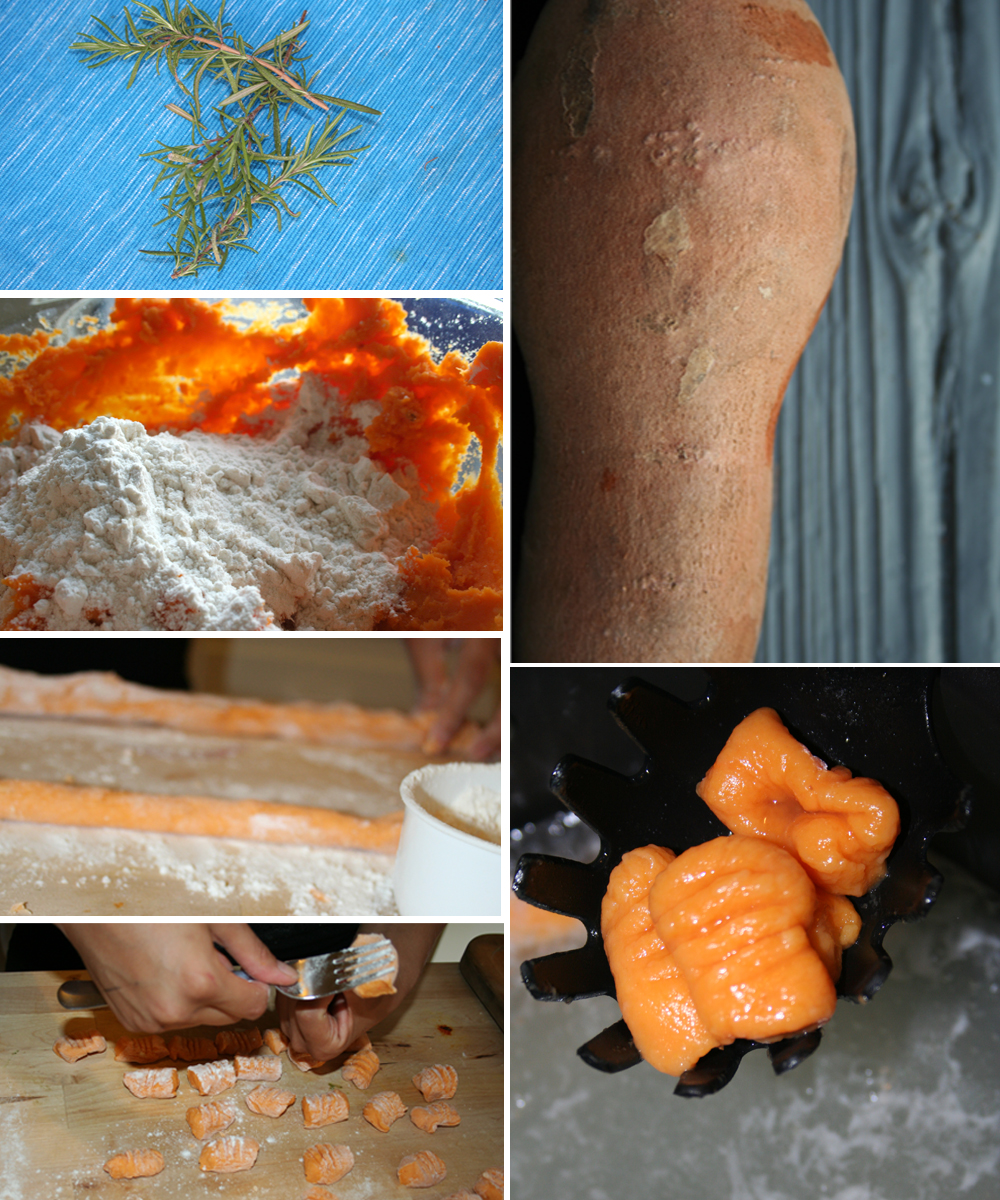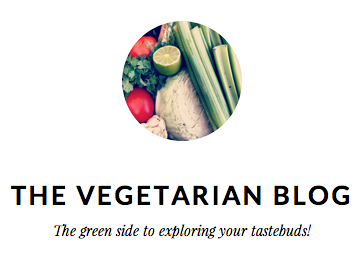 California based web designer and blogger Dhanistha runs The Vegetarian Blog, where she shares vegetarian, vegan and gluten-free recipes from different cultures. She is a huge fan of cooking with fresh ingredients and wholly encourages growing your own vegetables. Keep up with Dhanistha on Facebook and Instagram.
Check out more of our delicious gluten-free recipes! For even more, grab a copy of the magazine.
Tags:
Egg-Free
,
Gluten-Free
,
Gluten-Free Lunch
,
Sugar-Free Lunch
,
Sweet Potato
,
Vegetarian
,
vegetarian lunch