The weekend treat – gluten-free French toast
Treat yourself to a lazy Saturday morning this weekend and get off to a great start with this delicious weekend treat of gluten-free and lowFODMAP French toast.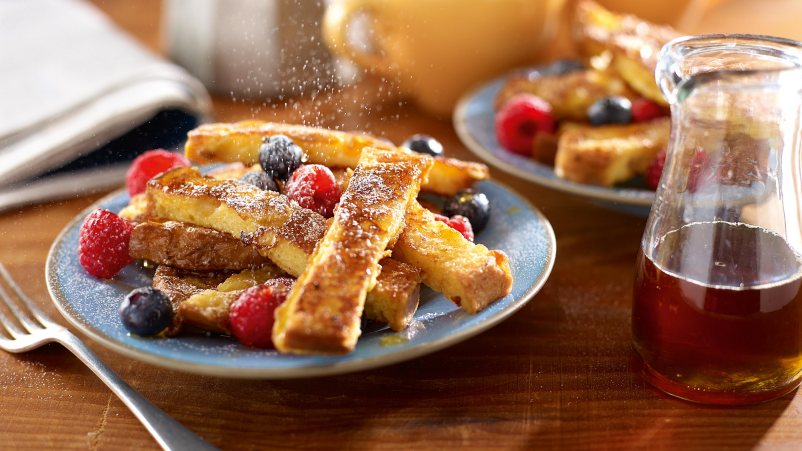 The weekend treat – gluten-free French toast
Prep time: 12 mins | Cooking time: 3-5 mins
 Ingredients
4 x slices of Schär Wholesome White Loaf
2 eggs
50ml milk
¼ tsp cinnamon ground
½ tsp vanilla extract
25g butter
25g raspberries
25g blueberries
2 tbsp maple syrup
Method
1. Beat the eggs, milk, cinnamon and vanilla together in a shallow dish.
2. Heat the butter in a large frying pan over a moderate heat.
3. Cut the slices of bread in half and pass through the egg mixture ensuring that both sides are well coated and the bread is saturated with the egg mixture. Place into the frying pan and cook until golden brown, approximately 3 minutes, turn over with a fish slice and cook the other side, repeat until all the egg mixture has been used.
4. To serve cut the French toast into finger sticks and divide between 2 plates, add the fresh raspberries and blueberries.
5. Drizzle over the maple syrup and serve.
---
Schär Wholesome White Loaf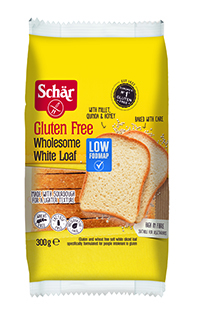 This soft, tasty bread comes in white and fibre varieties, ingredients include millet, quinoa and sourdough, delivering a high nutritional value, it is also high in fibre. We take great pride over what goes into our bread, as well as what does not. Which is why our loaves do not contain any artificial preservatives.  Gluten, wheat and lactose-free. (Available in Tesco, Asda, Sainsbury's, Morrisons, Waitrose, The Co-operative, Ocado and Booths, 300g, £2.34)
Tags: Gluten-Free Bread, Gluten-Free Breakfast, Gluten-Free Recipes, Recipes