Sometimes after a late night, we just need perking up again. Udi's Gluten Free has designed the Ultimate Cooked Breakfast – guaranteed to get you back in the game and on your feet so you can tackle the day.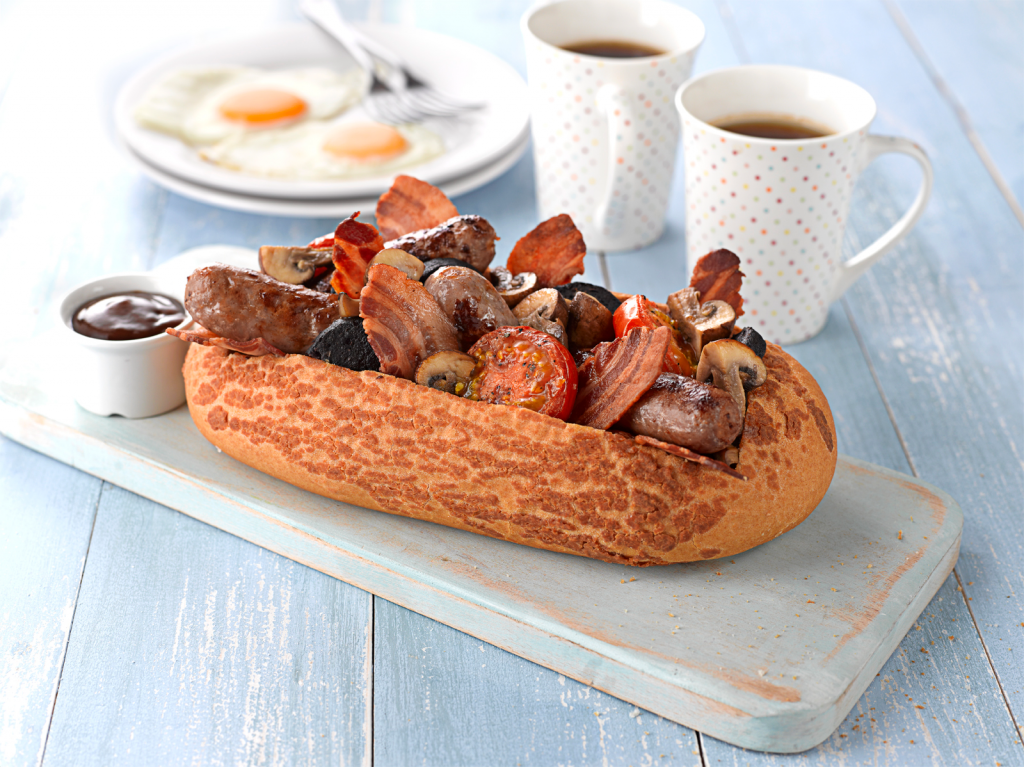 Udi's Gluten Free's Ultimate Cooked Breakfast
What you need: Udi's Gluten Free Tiger Bloomer, bacon, sausages (Debbie & Andrews are gluten-free), mushrooms, tomatoes and some eggs. Oh and don't forget milk if you want a good old cup of tea or coffee to go with it!
10 steps to the best cooked breakfast:
Fry the sausages and bacon in a large frying pan
Meanwhile, cut the top off the Udi's Tiger Bloomer and hollow it out ready to fill it.
Butter as desired and place to the side, make sure you keep the bread you removed, it will be perfect for dunking.
Add the mushrooms and tomatoes and sprinkle with a pinch of salt and pepper
Once all cooked, place to the side
Crack the eggs in the juices left behind until cooked
Take the Udi's bloomer and simply stuff full of the sausages, bacon, tomatoes and mushrooms
Place the eggs on the side
Make a coffee or a cup of tea
Sit and enjoy!

For more information, please visit: www.udisglutenfree.co.uk