Baileys' newly-reformulated vegan liqueur to hit US shelves in March!
After months spent formulating the recipe to remove the beeswax from their dairy-free (and gluten-free!) liqueur, Baileys has finally obtained vegan certification for its Irish cream beverage Almande Almondmilk Liqueur!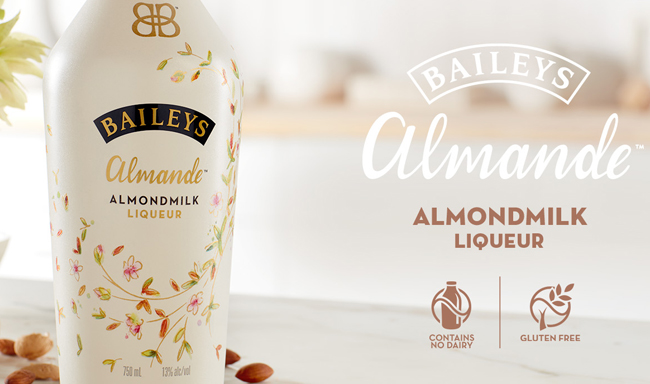 The vegan and dairy-free community were delighted to hear about the launch of Almande as a dairy-free and gluten-free alternative to the famous Baileys Irish cream last May, and the news was met with an outpouring of excitement.
While the brand did not initially intend to release a vegan product, support from those interested in a cruelty-free Irish cream beverage led Baileys to investigate the formulation of Almande—where they unfortunately discovered the presence beeswax.
"I sincerely apologize for the confusion," Baileys representative Dominic Benigno told VegNews in June. However, not wanting the vegan community to be disappointed, a new vegan-certified beverage was reformulated, according to Director of Liqueurs at Diageo North America—Baileys parent company—Nicola Heckels.
"We are very excited about the positive interest Baileys Almande Almondmilk Liqueur has received since our recent test launch in select cities around the US," Heckels told VegNews. "Particularly, the vegan community has expressed great interest in the product both here in the US and beyond."
The new Baileys Almande Almondmilk will be available throughout the US in March, with an official vegan symbol stamped on bottles. Unfortunately for all of us in the UK, we'll just have to wait for now! If you want to see it over here soon, get in touch with Baileys on Facebook or Instagram and let them know you'd love to see it over here! 
Source: VegNews. 
Tags:
News
,
Products