Co-op release gluten and dairy free ice cream in time for summer!
There's no need to miss out on a cooling ice cream cone this summer, as UK supermarket Co-op have released a free-from frozen treat that's suitable for those with gluten and dairy allergies!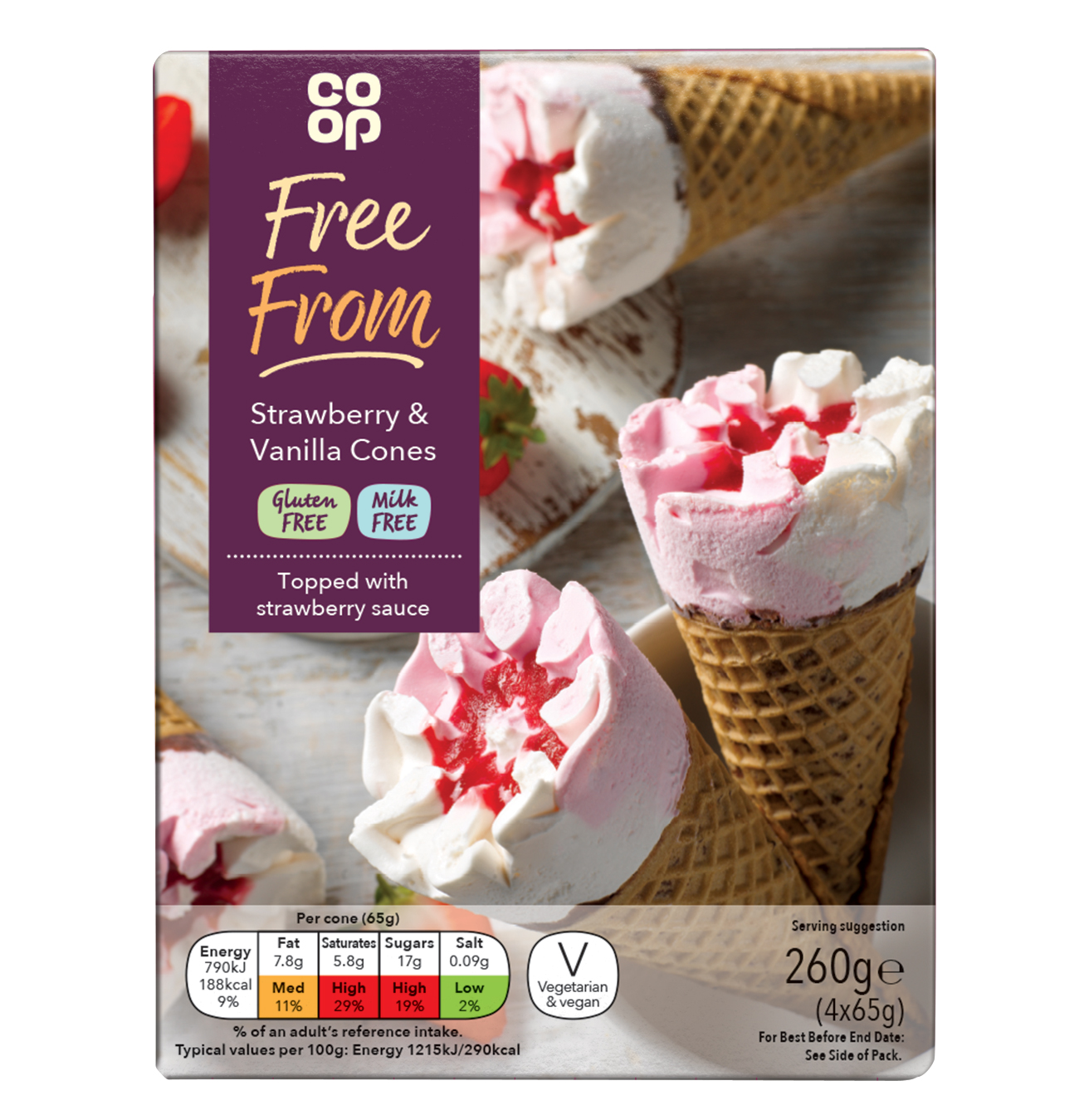 Have you ever been left out of the office ice cream run on a hot summer day, or watched with envy as your family chew their way through crispy cones? UK supermarket Co-op has come to the rescue with their new Free From ice creams!
These Strawberry & Vanilla Cones are a combination of two different dairy-free ice cream flavours, drizzled with a strawberry sauce, in a gluten-free chocolate coated cone.
Co-op aren't the first supermarket to release a dairy and gluten free ice cream cone – Tesco already stock their own free-from Cornetto. This only serves as further evidence as to how rapidly the market is growing.
You can find these Strawberry & Vanilla Cones in Co-op now at £2.50 for a pack of four.
Tags:
Dairy-Free
,
Dairy-Free Diet
,
Gluten-Free
,
Gluten-Free Dessert
,
News
,
Products
,
Supermarkets
,
Vegan Dessert