Feel Free For Gluten-Free Mini Donuts
Free from food brand Feel Free For Gluten Free have launched a new donut product, mini donuts, which are made to the same recipe as their award-winning ring donuts, are the new addition to the Feel Free donut family. We are delighted to give you the opportunity to win a whole box of their delicious mini donuts when you sign up to our mailing list below.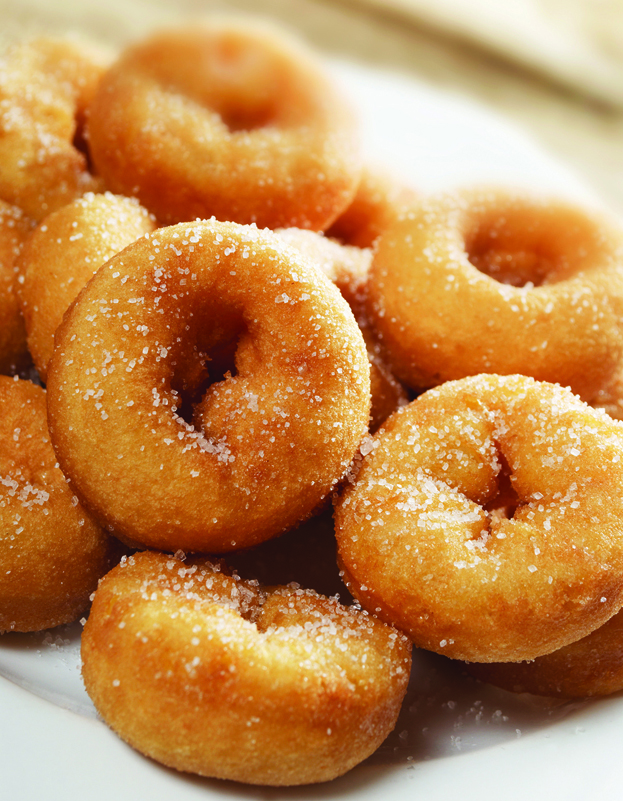 Eating a gluten-free diet shouldn't have to mean that you miss out on your favourite baked goods. These mini donuts are made to the same recipe as Feel Free's ring donuts, which picked up a Free From Food Award in April of this year. This uses potato and rice starch to produce a donut with the taste and texture of regular donuts.
Former chef and Managing Director Sally Allister spent 15 months perfecting her gluten and wheat free donut recipe, which uses potato and rice starch. The result is a light and moist donut that many coeliacs and gluten-avoiders – for whom donuts aren't readily available – have compared to 'real' gluten-containing donuts. This makes these delicious donuts great for parties and for sharing, and they are sure to delight donut lovers who follow a gluten and wheat free diet.
The company was started up by Sally in 2004 following her own experiences of living a gluten free lifestyle. A diagnosed coeliac, Sally understands the demand for high quality, great tasting products made without wheat and gluten. Feel Free For Gluten-Free mini donuts are made at the brand's own manufacturing site in Worthing. This is a dedicated gluten free facility that only makes products free from gluten and wheat, offering reassurance to consumers that the product is made without risk of cross-contamination.
Since they are sold frozen in Tesco, the mini donuts can be kept in the freezer until it's time for a treat, which makes them ideal for households with only one coeliac or gluten avoider.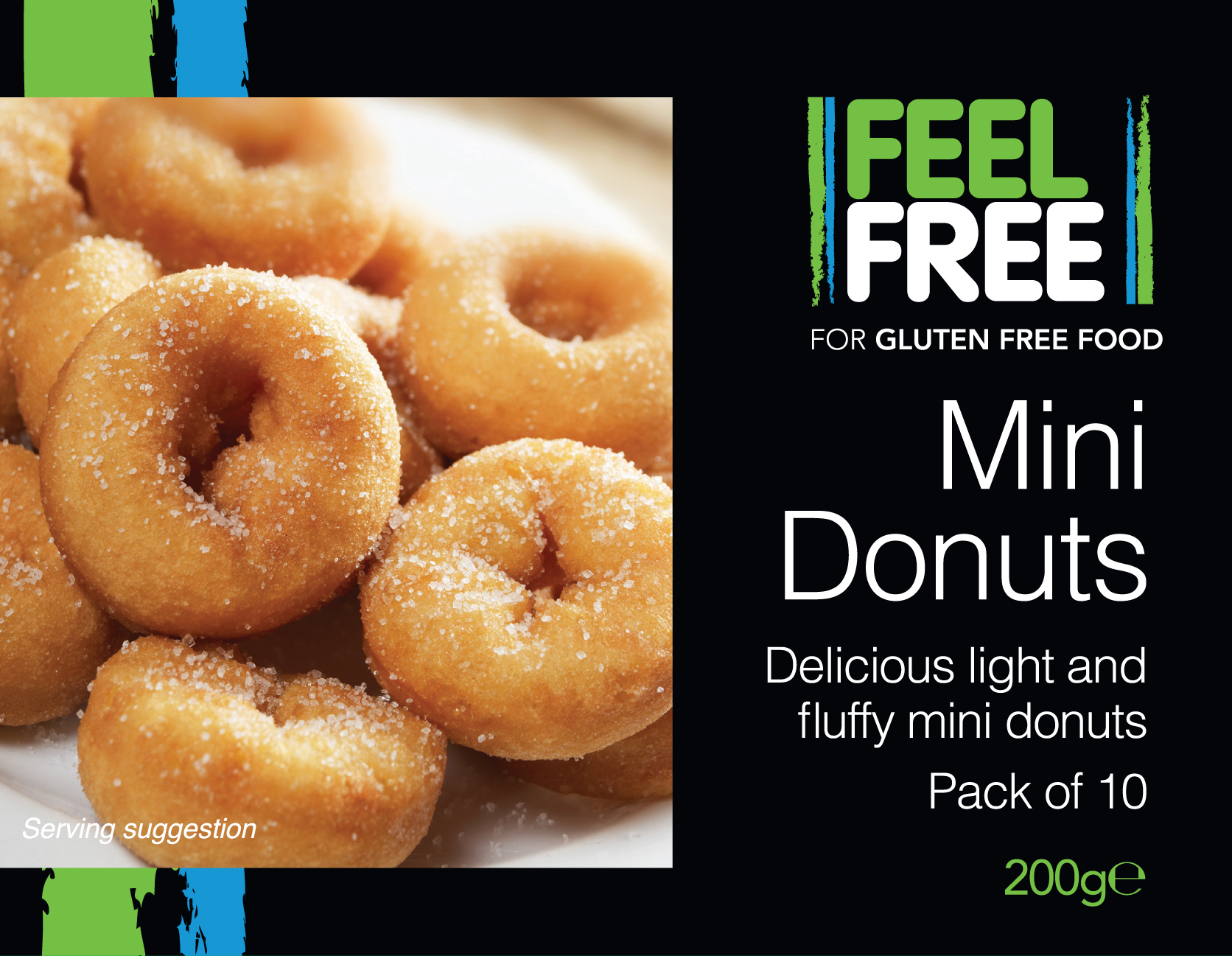 Feel Free For Gluten Free's mini donuts are sold in packs of 10 and can be found in Tesco's frozen free from section, just look out for the mini donuts in the company's distinctive black, green and blue packaging.
To find out more about Feel Free for Gluten Free's range, visit their website www.feelfreefoods.co.uk or call the Feel Free team on 08081 290 261.
Tags:
Gluten-Free Diet
,
Products