One Planet Pizza is the UK's first company to be fully funded, managed, and developed by and for vegans.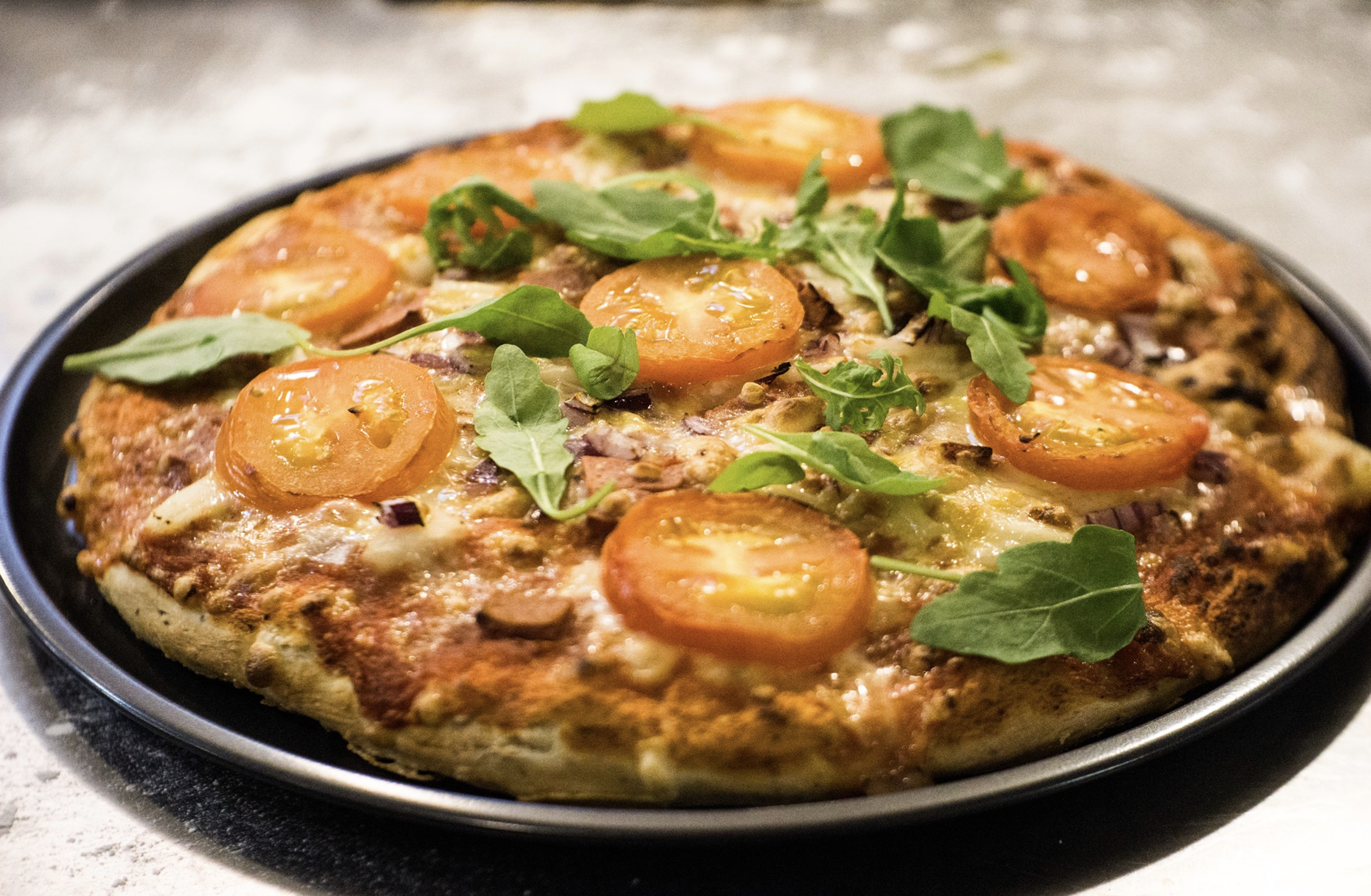 Norwich-based One Planet Pizza has exceeded its crowdfunding goal of £20,000 by more than £6,000, becoming the UK's first crowdfunded all-vegan company. The brand's success stems from incorporating consumer engagement into its business model.
"[We] want to fund [our] new venture through 'veginvestment' so it is 'owned' by the vegan community," the company stated on its website, as those who are interested can invest for as little as £16. The company are also planning to employ vegans and use vegan suppliers wherever they can.
Funding from initial investors—ranging from £16 to £2,000 —makes up 20 percent of the company's equity. These shareholders gain insider access to the development of the brand and a say in deciding which vegan charity organisations will receive 10 percent of yearly profits via the company's charity branch, One Planet Pizza Fund.
Vegan blogger Hench Herbivore is working with the company to create protein-loaded pizzas and will serve as a social media marketing advocate, alongside Damien Clarkson of ethical creative studio The Growing Box and YouTuber Bastian Altrock.
Pizzas will feature Bute Island coconut oil-based "Sheese" and wheat-based Vegandeli meat in flavors such as Hawaiian, Exotic Funghi Feast, Three Shreese Margherita, and Mediterranean Roasted Vegetable. In addition to pizzas, the brand also produces a line of vegan "redi-meals," which will be available for purchase at local retail outlets and by delivery in parts of England.
Their pizzas are currently available in 10 stores across Norfolk. You can take a look at their stockists here. They will also be attending VeggieWorld on the 8th and 9th of April! 
Source: Vegan Food & Living.