Supermarket chain Morrisons has added a delicious new cheesy gluten-free and dairy-free pizza to its vegan V Taste range.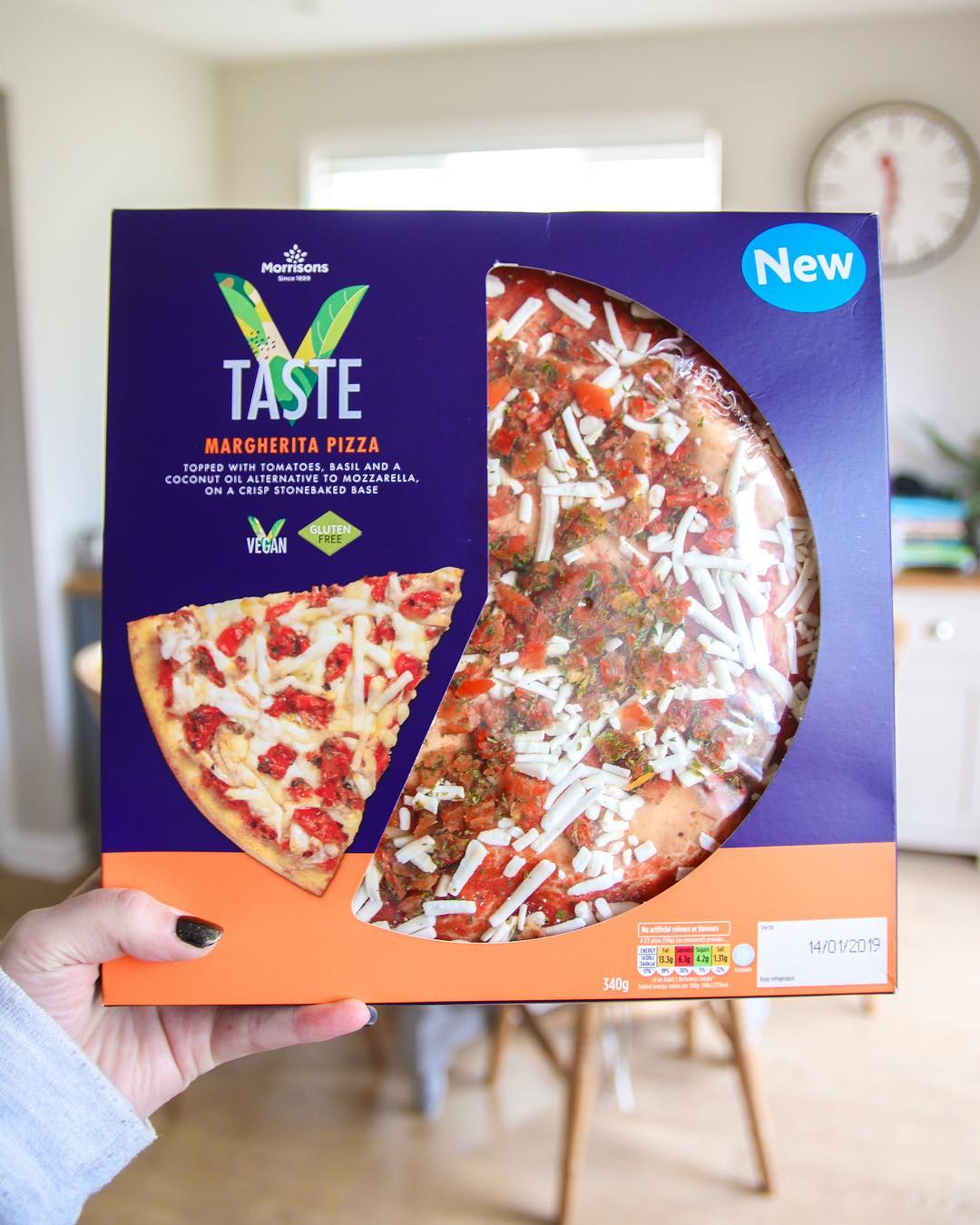 In 2018, UK supermarket Morrisons announced the launch of a brand new range of vegan ready-meals and desserts. Keen to give their gluten-free customers some delicious new options, the supermarket chain has just added a gluten-free and dairy-free pizza to it's V Taste range.
The tasty pizza, priced at £3, features a crisp stone-baked base made from gluten-free oat fibre, topped with tomato, basil and dairy-free cheese made from coconut oil.
However, according to gluten-free blogger Becky Excell the pizza is not suitable for those following a low FODMAP diet thanks to the garlic listed in the ingredients.

With demand for vegan food from customers showing no signs of slowing down, Morrisons launched its V Taste vegan range to cater to the growing demand for plant-based food.
Speaking at the time of launching, vegan buyer for Morrisons, Alex Dodd-Jones, said in a statement: "More and more people are eating vegan and we are listening and responding to customers who tell us that they want more vegan options. We are also making vegan food easier to find."
The news follows hot on the heels of Marks & Spencer releasing a selection of gluten-free pizza and garlic bread into its Made Without range.