New range of gluten-free bread mixes
Make gluten-free bread the simple way
The Box Bakery have launched a new range of gluten-free bread mixes which are also suitable for vegans!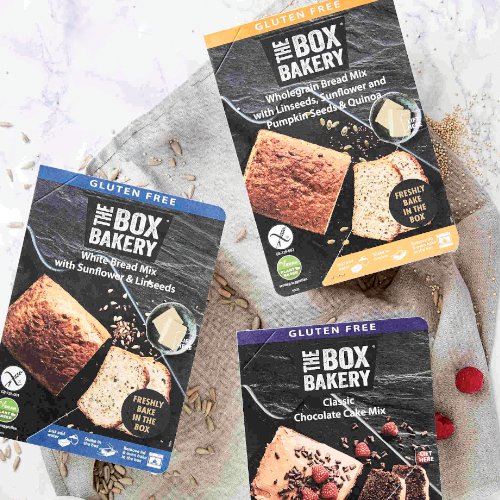 With their unique Bake in the Box system, the loaf or cake is baked in the box, which is also fully recyclable.
The Box Bakery's Gluten Free Mixed Case includes two white bread mixes with sunflower & linseeds, two wholegrain bread mixes with linseed, sunflower and pumpkin seeds & quinoa and one chocolate cake mix.
The range has launched in Holland & Barrett this month too, with mixes from £3.99.
View the range on Holland & Barrett now
For more info, visit www.theboxbakery.co.uk
Follow us on Facebook, Twitter and Instagram for all the latest recipes, news and features from Gluten-Free Heaven.
Tags:
News
,
Products