Perfect World debut new range of no-added sugar dairy-free ice-creams
Perfect World, the UK's first stevia sweetened no-added-sugar ice cream, launches their 2017 range of new flavours with an improved formulation and at a reduced RRP of £3.99.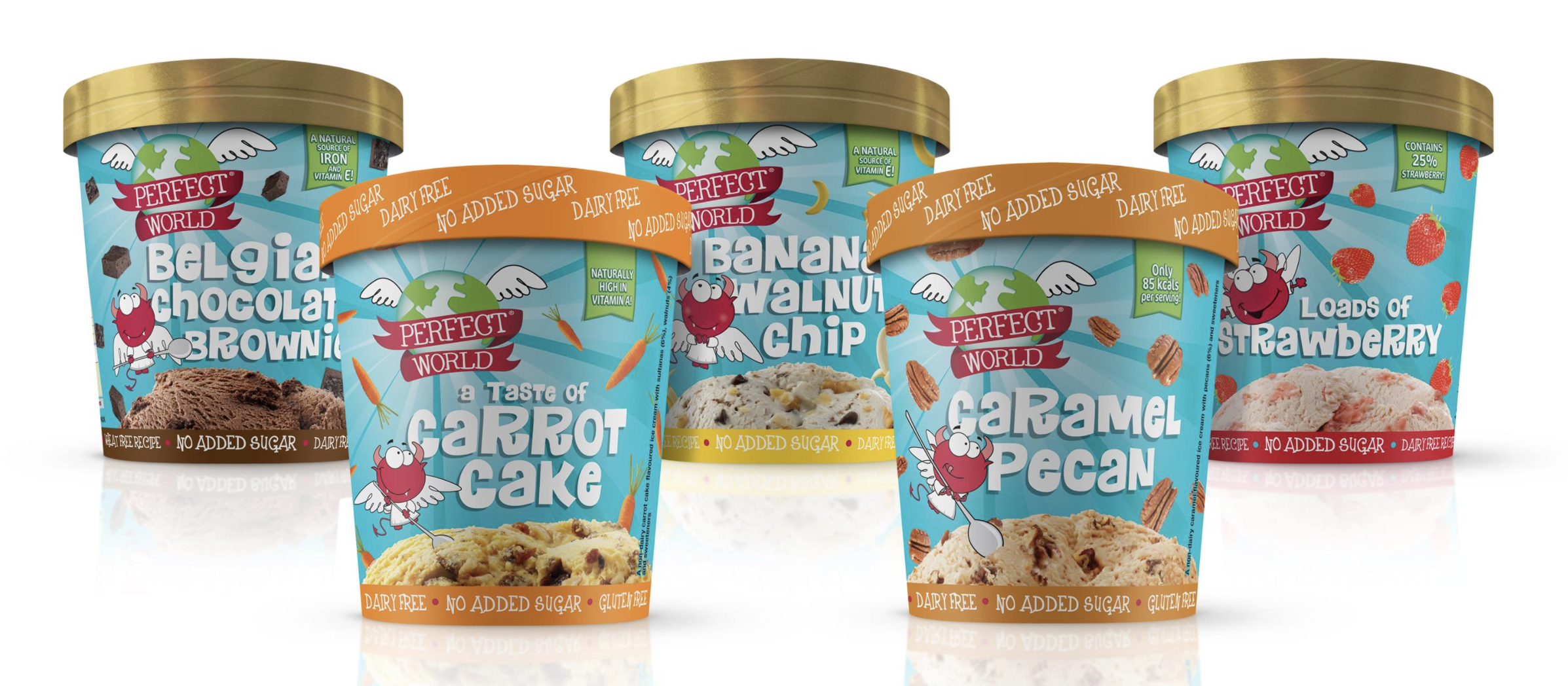 After a successful year in Tesco with its Taste of Carrot Cake, you can now find Perfect World's Double Chocolate Chip flavour in 540 stores and Caramel Pecan in 420 stores from March 12. The full range of Perfect World flavours will also be available in Ocado in March.
After a busy year of development, new Perfect World products have an even lower calories (on average only 40 per scoop), extremely low sugar levels (less than 0.5g per scoop), improved taste and feel and even more EU certified health and nutrition benefits.  Perfect World ice creams are free from dairy, soya, and the entire new range is also gluten free.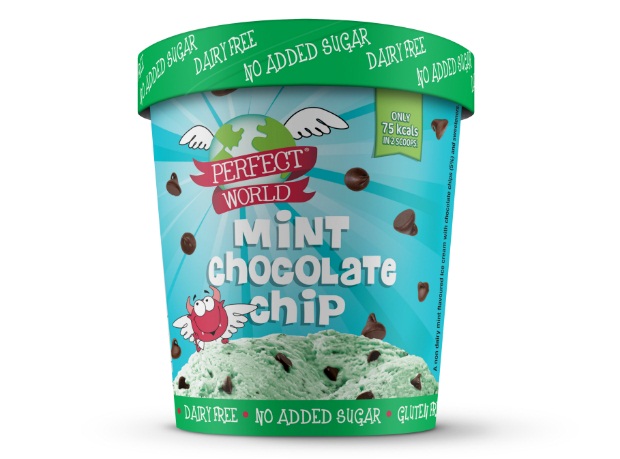 CEO Chris Conklin says, 'It's an exciting time as we expand the distribution of our new range. Perfect World's mission to turn junk food into health food is resonating with a wide range of consumers. Social media has been very good to us and we have found Facebook an incredible tool for interacting with our rapidly growing community of 90k followers. We are appreciative of the numerous discussions and of the thousands of messages from our customers that we have seen throughout 2016.  We look forward to further increasing expansion throughout 2017 as we actively pursue export opportunities, and continue work on the development of new products for new categories.'
The flavour lineup for 2017 includes the new Double Chocolate Chip and Mint Chocolate Chip, as well as favourites Caramel Pecan and Taste of Carrot Cake, all with improved formulations.
For more information, please visit www.perfectworldicecream.co.uk
Tags:
News
,
Products