Pret finally release gluten-free sandwiches!
Internationally popular sandwich shop Pret a Manger have just announced the release of their Spring menu, which features brand new gluten-free options, including three sandwiches made with GF bread.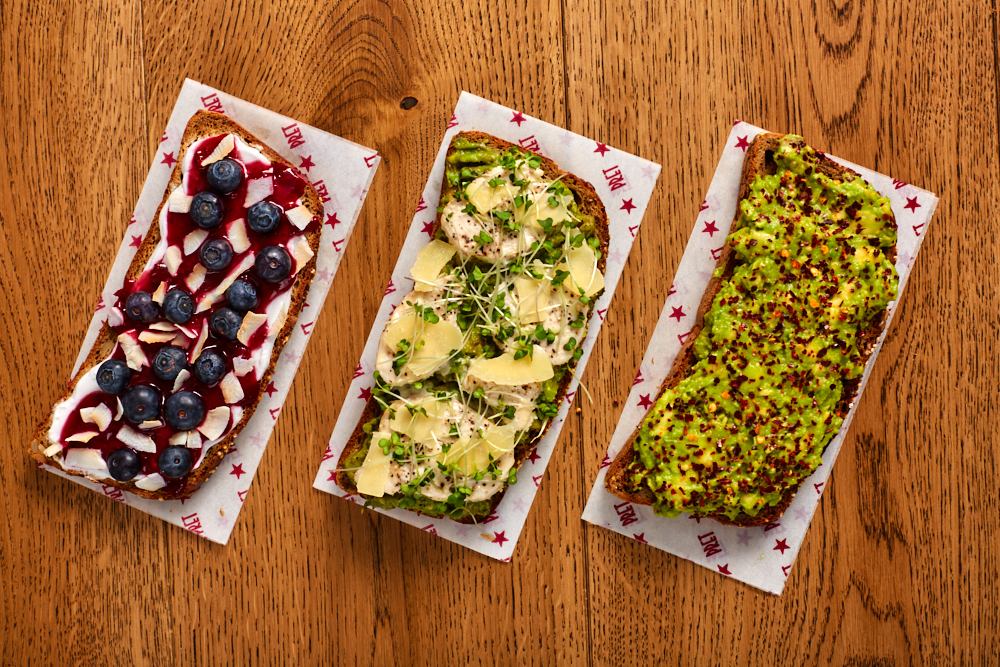 It's taken years of asking and, for Pret, years of searching, but the sandwich chain has finally announced that they've given up looking for the perfect gluten-free bread… and made their own instead!
That's right – gluten-free sandwiches are finally making an appearance on shelves with the announcement of the brand new Spring menu additions. Three different open sandwiches, featuring Pret's homemade gluten-free bread, will be available from Tuesday 9 April: Smashed Avo, Coconut & Berries and Chicken Caeser & Smashed Avo.
The bread itself was nine months in the making, with the team of culinary experts attempting 30 different recipes before finding the perfect one. The finished recipe includes oat, teff, buckwheat and quinoa flours, with millet, red quinoa, sourdough and a dash of treacle, resulting in a bread that the company are truly proud of. They credit their customers with the decision to incorporate the new bread into the menu, stating that the gluten-free community encouraged them to make the biggest menu change in their 33-year history.
Pret's Head of Food Development, Hannah Dolan, said: "We're so excited to launch our colourful new spring menu, our biggest change in our history, which is a result of listening to what our customers want. Our team of chefs have taken inspiration from all over the world for this new menu and have worked incredibly hard to perfect each and every ingredient. From flavoursome roasted mushrooms, to our own gluten-free bread, which we honestly believe is one of the best out there right now."
The full list of new menu items featuring the GF bread is as follows:
Smashed Avo on Pret's Gluten-Free Bread, £3.25 (Vegan, Gluten Free)
Coconut & Berries on Pret's Gluten-Free Bread, £3.25 (Vegan, Gluten Free)
Chicken Caesar & Smashed Avo on Pret's Gluten-Free Bread, £3.75 (Gluten Free)
Humous & Roasted Peppers on Pret's Gluten-Free Bread, £3.25 (Veggie, Gluten Free – this will only be available at Veggie Pret)
There are also several new salad boxes and pots that will be available from 9 April, including a Salmon & Smashed Avo Pot, an Asian-Style Veggie Box and Pret's Greek Salad. Do make sure to check any allergy information in store if you're unsure whether products contain gluten.
Tags:
Chains
,
Gluten-Free