Small Producer launches Seaweed Crisps in Asda Nationwide
Small producer Abakus Foods based in London has received a listing in Asda stores across the nation.
The maker of super crunchy seaweed crisps, seasons in small batches and uses only natural ingredients.
Their Sea Salted Seaweed Crisps flavour uses high-quality sea salt, without anti-caking agents, which means they have to grind the sea salt into powder just moments before seasoning in order to avoid caking.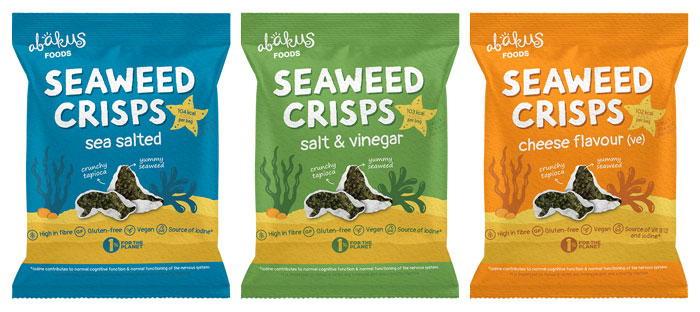 Their Cheese flavoured Seaweed Crisps are entirely vegan, and are made with the popular ingredient, nutritional yeast.
Not only does this add depth to the umami flavour, but also comes with the added benefits of Vitamin B12, a key nutrient for the plant-based diet
Abakus Foods is part of the 1% For The Planet Program, meaning 1% of sales from this range goes towards charities in support of environmental causes
This trio of flavours was launched as part of Asda's new vegan aisles, containing a number of vegan snacks and cooking ingredients. This launch was in response to the booming demand for plant-based food.
Comments
Tags:
Gluten-Free Diet
,
Gluten-Free Products
,
Products