The ultimate guide to the best gluten-free Christmas food products for 2018
Christmas is a time of indulgence and tucking into delicious festive fare with our friends and loved ones. But sometimes the pressure to rustle up an impressive spread can take the fun out of the big day so we've rounded up a selection of the best gluten-free Christmas products you can find in UK supermarkets to help take the pressure off this year. 
Chocolate & Sweets
Treat yourself to a box of delicious truffles in salted caramel, strawberry, orange and vanilla flavours.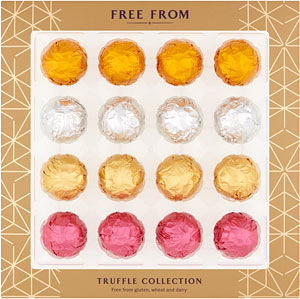 Many of us have fond childhood memories of finding a bag of chocolate coins in our stocking, and now we don't have to miss out on this festive tradition any more thanks to Asda!
Snacks
Vegan cheese company Violife has launched two Christmas cheese platters in supermarkets across the UK. The first dairy-free platter features Blu Wedge, Cranberry After Dinner and Mature Cheddar Flavor Block whilst the second contains Cranberry After Dinner, Block with Herbs and Smoked Flavor Block.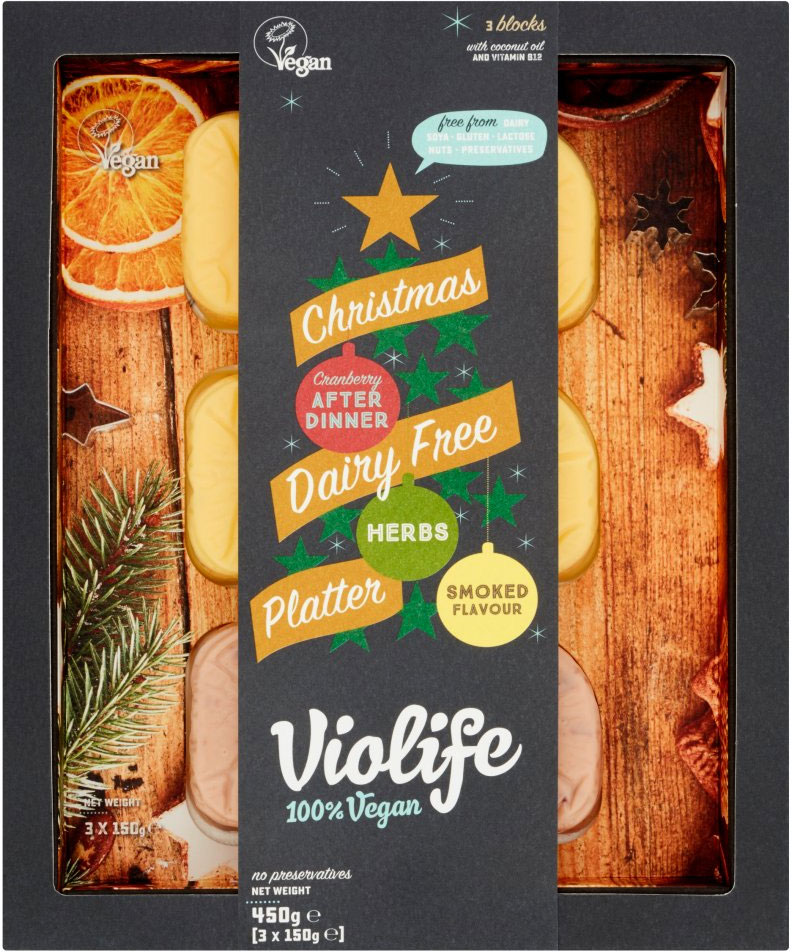 These pretty nibbles would make a fabulous addition to your Christmas party spread!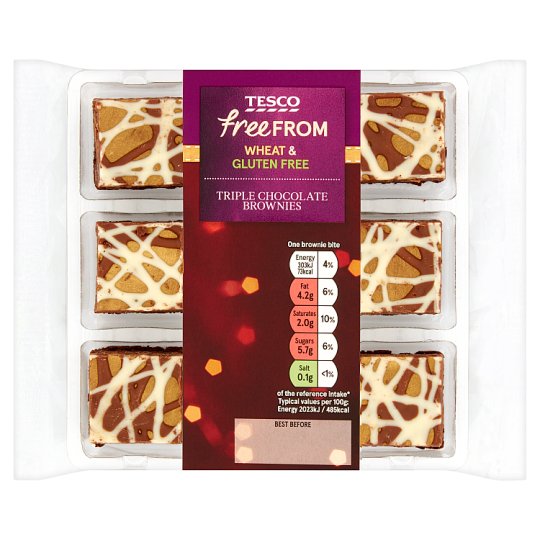 Christmas wouldn't be Christmas without a mince pie, and the supermarket chain has released a gluten-free variety to give those who can't tolerate gluten a chance to indulge in this traditional treat. The mince pies are filled with vine fruits and cranberries, and as an added bonus are also dairy-free too.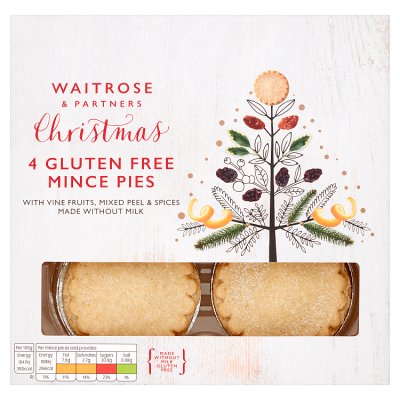 Oak smoked reformed ham, mozzarella, Cheddar & full-fat soft cheese with potato in gluten-free crumb with oak smoked ham, mozzarella and mature Cheddar cheese.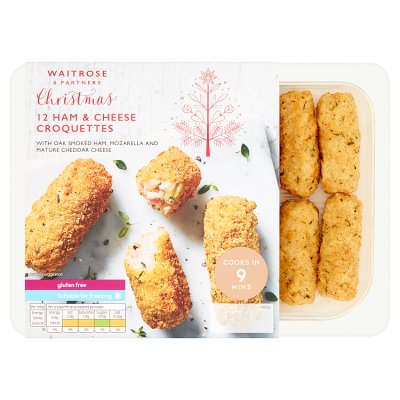 These cream cheese filled stars feature both garlic and spicy chipotle flavours to ensure everyone is happy!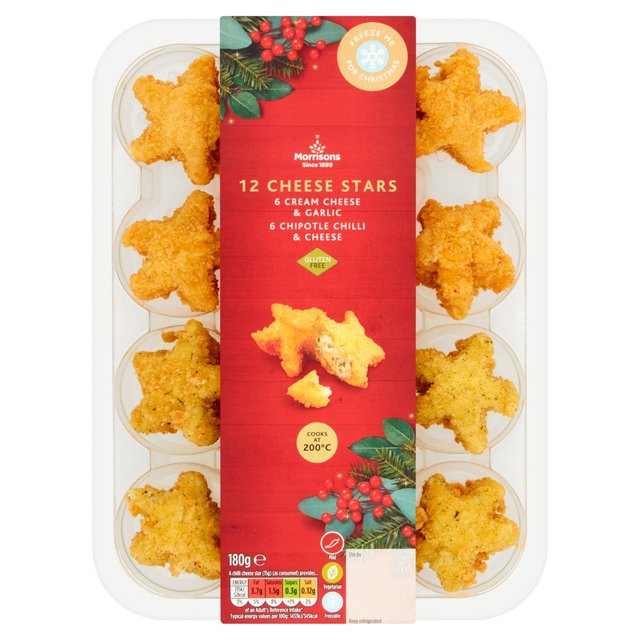 Fancy a glittery iced mince pie? Sainsbury's has you covered with this free-from offering.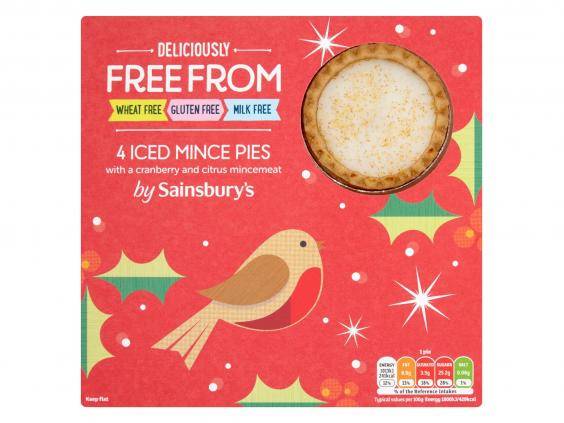 Dark Belgian chocolate squares with sultanas, sweetened dried cranberries and orange oil – need we say more?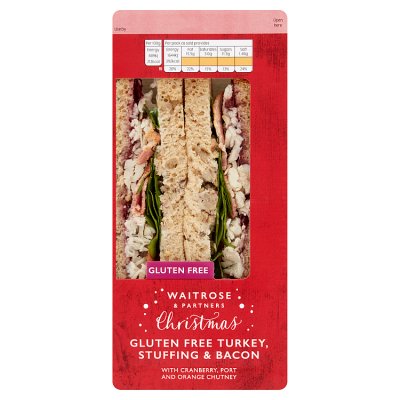 These crispy bites with a festive splash of gold make for a fabulous sweet treat!
Main Course & Sides
If you're anything like us you're a fan of eschewing tradition by adding Yorkshire puddings to your Christmas dinner menu, after all, why should these delicate morsels of deliciousness be reserved for Sunday roasts?!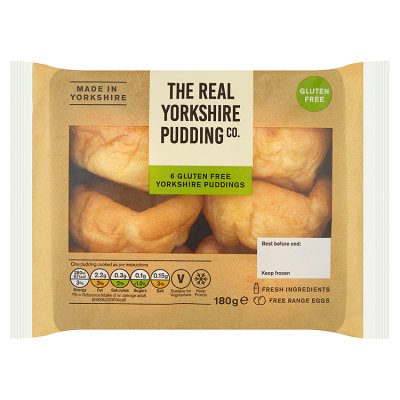 These rich chestnut and bacon stuffing balls that will perfectly complement your Christmas dinner. Made from a mix of succulent outdoor bred British pork with chunky chestnuts, thyme, sage and parsley to create a delicious savoury treat.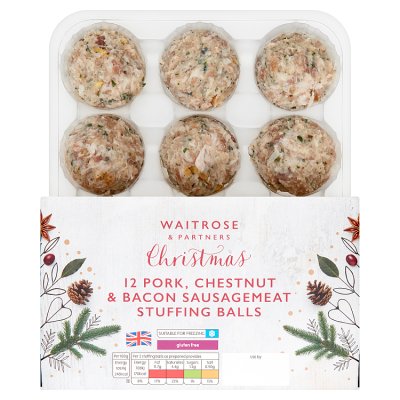 6 stuffing portions wrapped in a rasher of dry-cured streaky bacon. The stuffing is made up of tender British pork sausagemeat mixed with orange marmalade, onion confit, sloe gin and cranberries topped with a crunchy almond crumble.
The fruit adds wonderful notes of sweetness, which balance beautifully with the savoury bacon and pork meat. A must-have with your Christmas lunch, that everyone will love.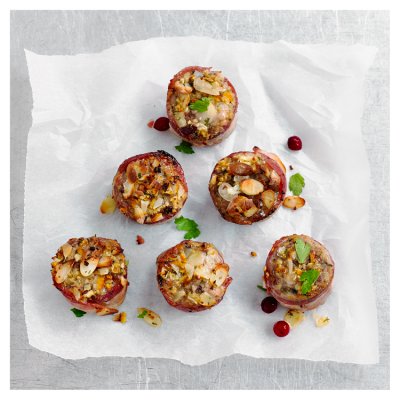 A British staple, now available gluten-free!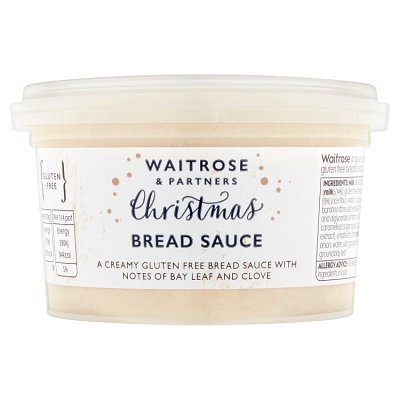 British pork, chestnut, sweet roast onion & aromatic thyme stuffing, with a sunken fruity cranberry compote center finished with a crumble topping of honey glazed chestnuts. Garnished with cranberry and bay leaf and served in a Mason Cash dish which can be washed and used again. A delicious, moreish side to your special Christmas meal.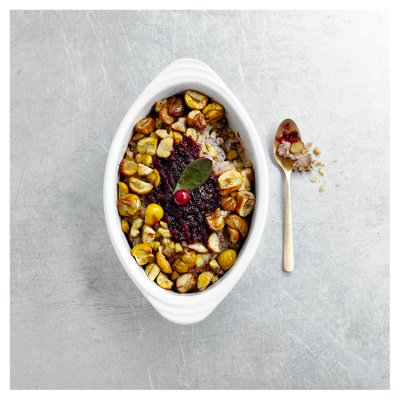 12 stuffing balls made from succulent British pork sausagemeat blended with butternut squash, chestnut mushrooms, spinach, thyme and parsley, with a dash of honey. These stuffing balls are perfectly portioned and full of winter flavours. They make a wonderful accompaniment to your special meal.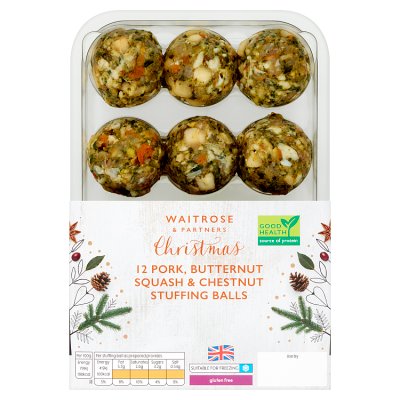 A colourful and visually stunning Christmas accompaniment, made with a combination of 3 flavoured sausages: savoury sage and spinach; sweet cranberry and beetroot; classic chestnut and apple, plaited into an appetising Christmas wreath shape. With a cranberry glaze to finish, this is a beautiful Christmas lunch side, or enjoy at any time over the festive period.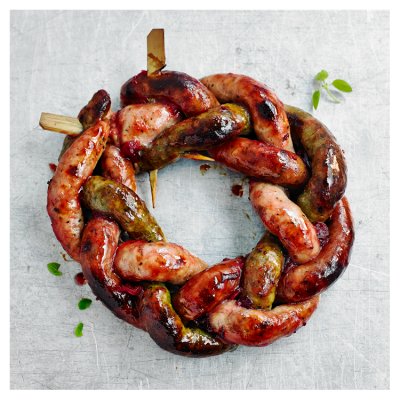 An easy to carve sweet cured gammon joint, incorporating modern flavour profiles of tamarind and pomegranate within the sauce to create a subtle sweet flavour. It's a new twist on the traditional sugar-glazed gammon which works beautifully and is sure to intrigue and delight guests.
The joint is banded to form a paupiette which is easy to carve, and decorated with a rosemary garland – a pretty centrepiece on your table.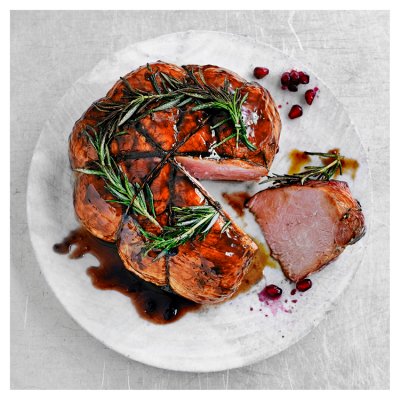 A deliciously sweet and savoury pork stuffing in an ovenproof terracotta pot. Serve upside-down to reveal a beautiful jewelled stuffing, decorated with apricots and a bay leaf. The glaze is tangy and sweet, complimenting the meaty stuffing, which is lightly flavoured with ginger, apricots and herbs.
Free-range easy carve guinea fowl with a pork, apricot and caramelised red onion stuffing, smoked bacon and sage butter.
Guinea fowl has a flavour somewhat similar to chicken or pheasant, with a slightly gamier taste. It works beautifully with the flavoursome stuffing with its touches of fruit, and it can be served with all your favourite roast trimmings.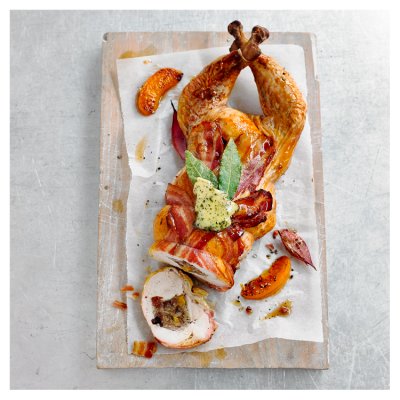 Dessert
For those chocoholics out there there's a rich and decadent Chocolate Torte at Waitrose this Christmas that's perfect for entertaining. It's dark, delicious and an impressive way to finish your meal.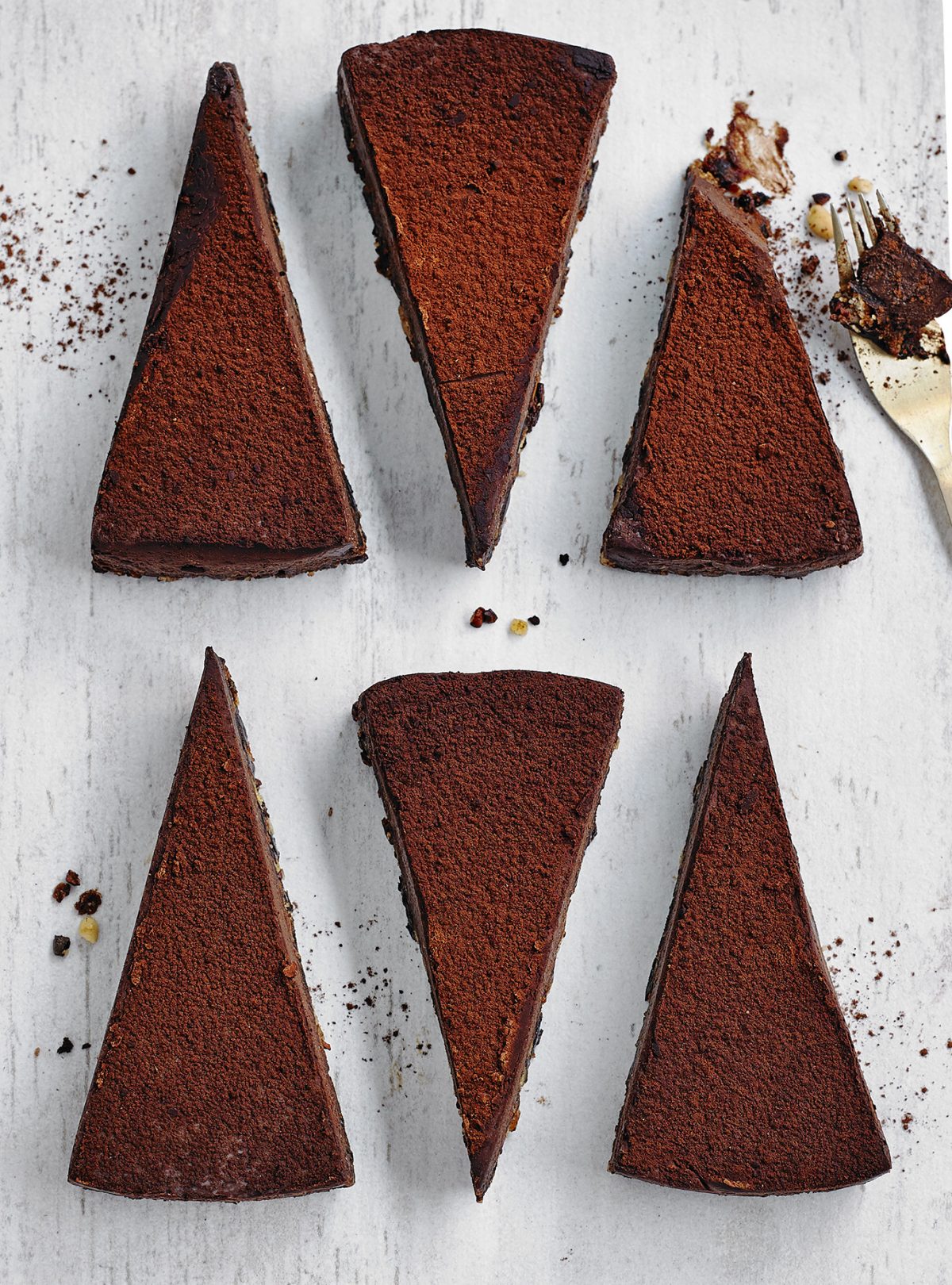 This gluten-free Italian sweet bread made with sultanas, butter and candied orange peel is a staple at Christmas, and thankfully even those who avoid gluten can now enjoy this tasty tradition once again!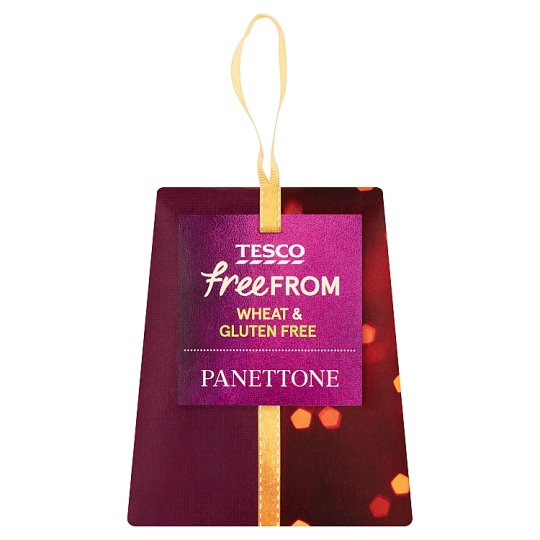 This gluten and milk free, rich Christmas fruit cake, with dried and candied fruit, mixed peel and brandy, topped with a soft icing and icing decorations is a spectular centrepiece!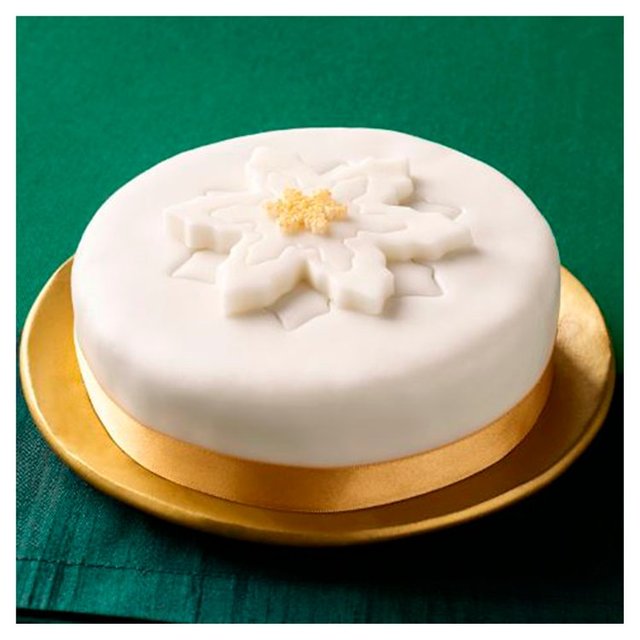 This is a great one for those who aren't fans of a traditional Christmas pud but still fancy something dense and cakey to finish off their festive feast!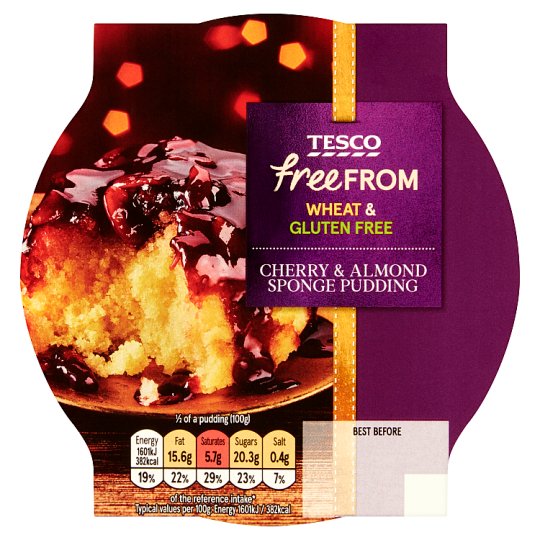 This super cute cake consists of a vanilla flavoured sponge layered with raspberry jam, wrapped in soft icing.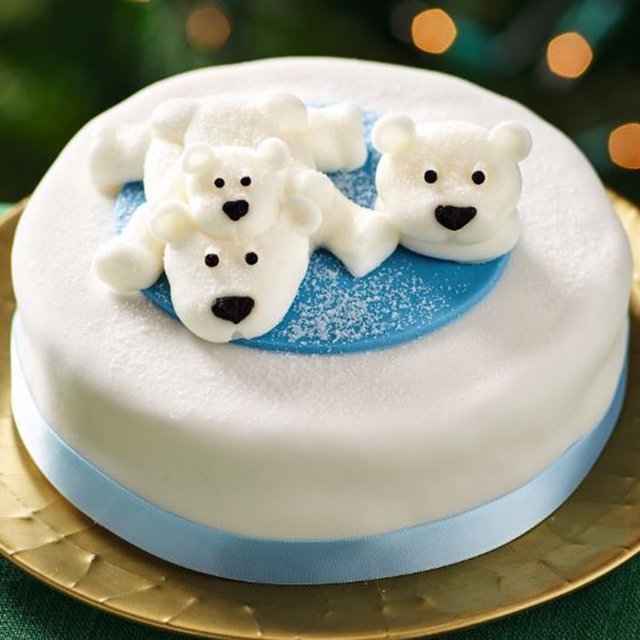 Christmas pudding doesn't get much better than this!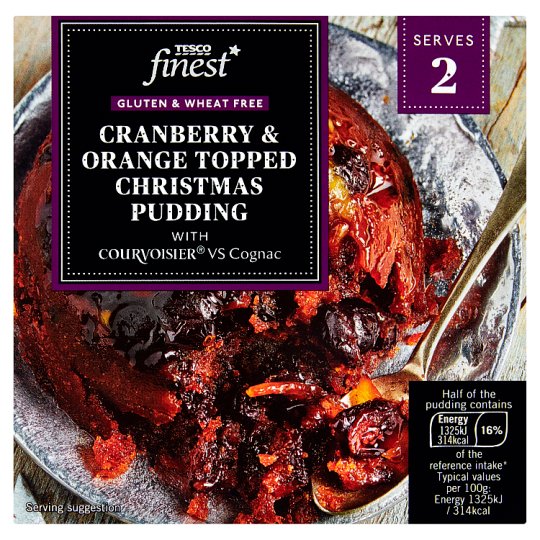 A wickedly moist chocolate sponge, filled and covered with chocolate frosting and a dusting of sugar snow.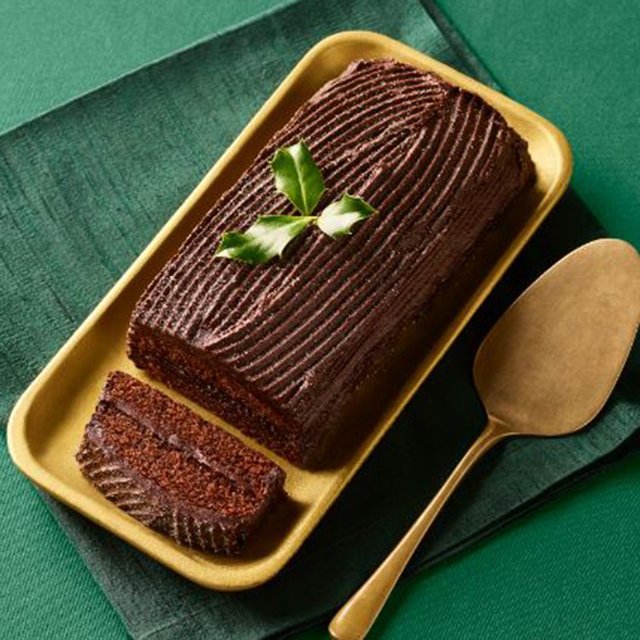 If you're feeling crafty this year then why not try your hand at making your own yule log – you can let your imagination run wild with the decoration!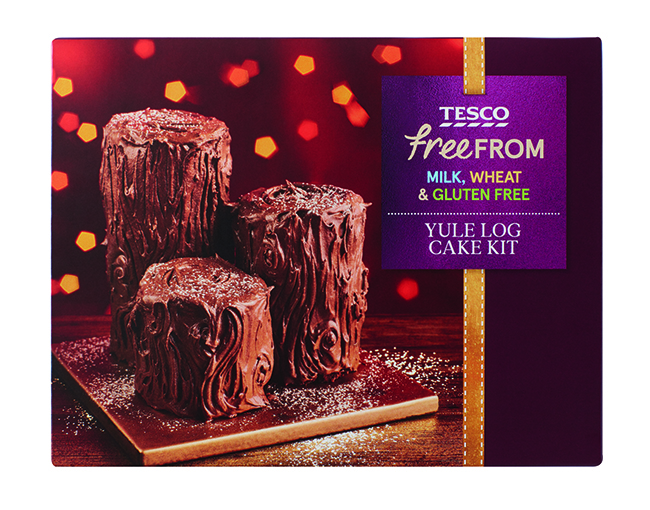 This Italian Gluten Free Mini Panettone is delicious served with a glass of Prosecco! Nice for sharing but even nicer kept for yourself!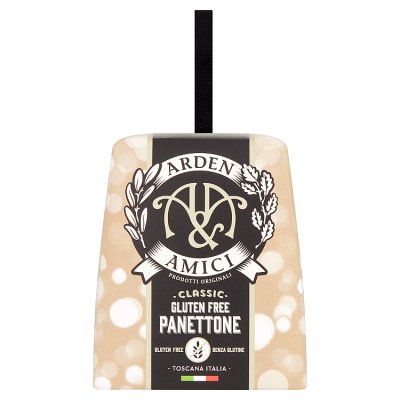 This delightful recipe kit is a great one to get the kids involved with making. Fun for the whole family to make, but even more fun to eat!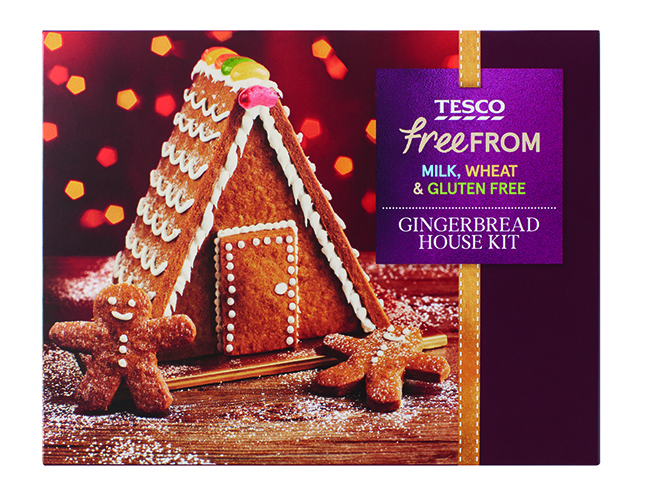 If you're looking for an impressive Christmas cake then look no further than Waitrose's gluten and dairy-free Christmas cake, which is studded with sultanas, raisins, cherries and dates to give it a wonderful texture with all the flavours of the holiday season.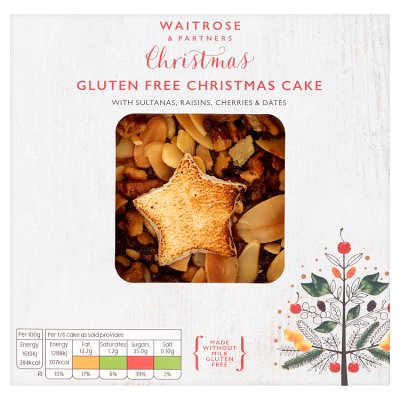 Rich, dense and chocolatey – what more could you want?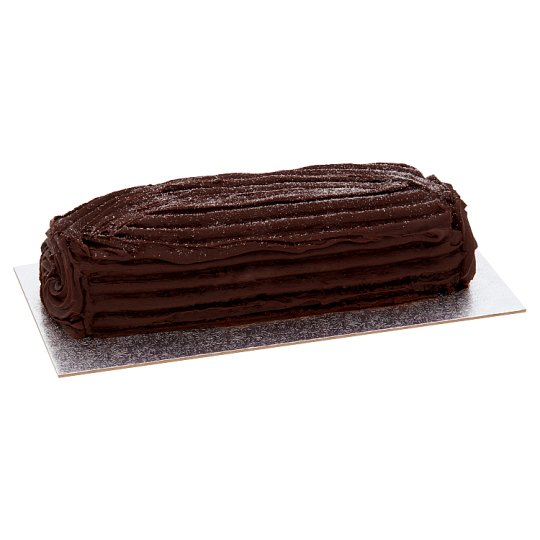 This strawberry and white chocolate flavour candy cane semifreddo is made of creamy semifreddo with hidden pools of sweet strawberry sauce.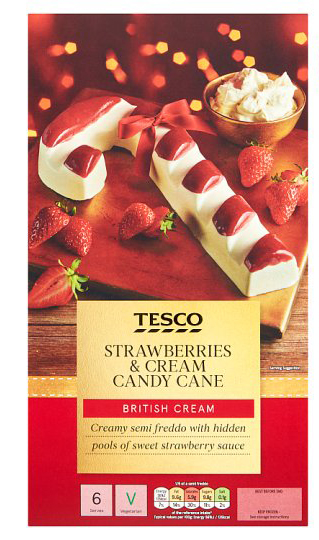 Festive spiced fruit and nut pudding, laced with cider, brandy and rum, topped with glaze cherries, candied orange slice quarters and almonds.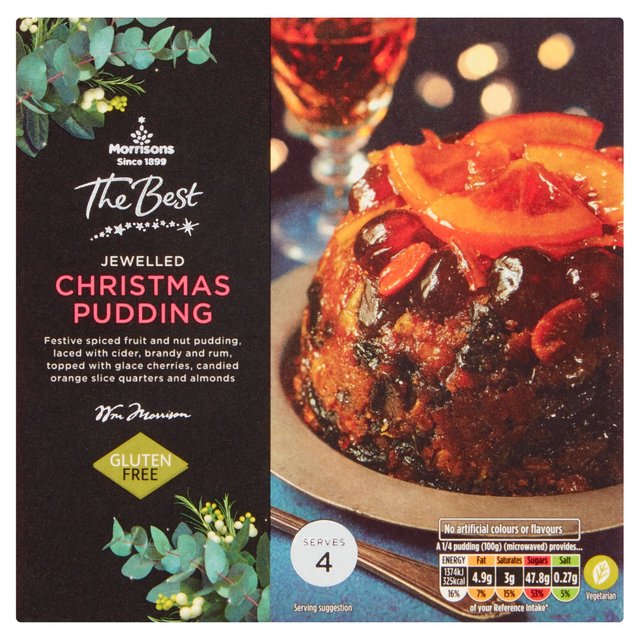 Whether you love it or hate it, Christmas wouldn't be Christmas without a Christmas pudding!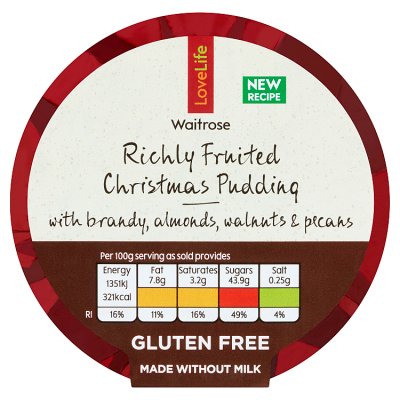 This wonderfully indulgent pudding from Asda is made with cashews, dates almonds and Belgian dark chocolate to help you get your chocolate fix during the holidays.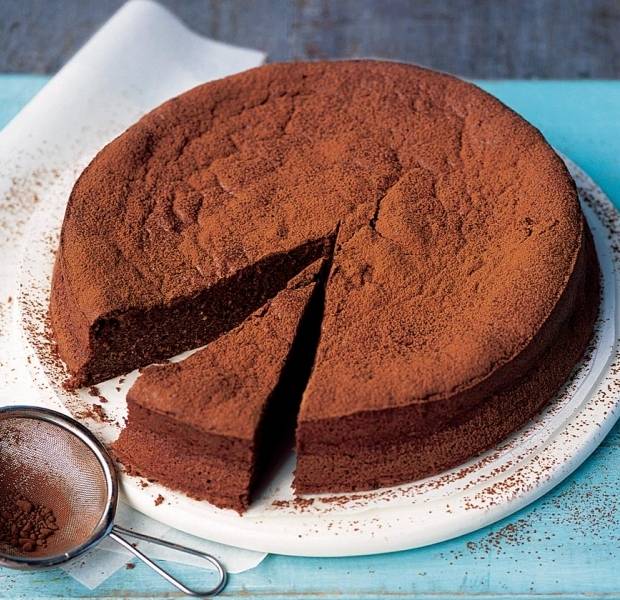 If you fancy having a nibble on something Christmassy then be sure to try the Iced Fruit Cake Slices which feature sultanas, raisins, cherries and dates topped with a layer of marzipan icing. These scrummy slices are also dairy-free too!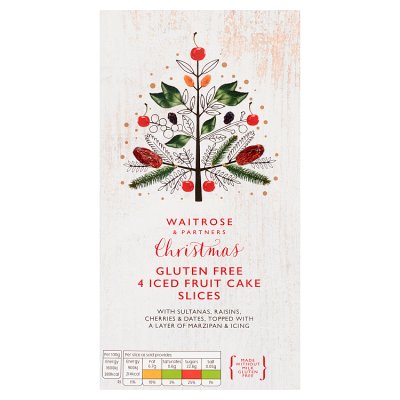 Drink
All the deliciousness of Baileys without the dairy make this the perfect dairy and gluten-free indulgence. After a long wait, this delicious drink is now available in all major supermarkets.

Treat yourself to a night in with a steaming mug of hot chocolate. Silky-smooth and made with real Swiss chocolate, each sip is a dreamy taste of heaven.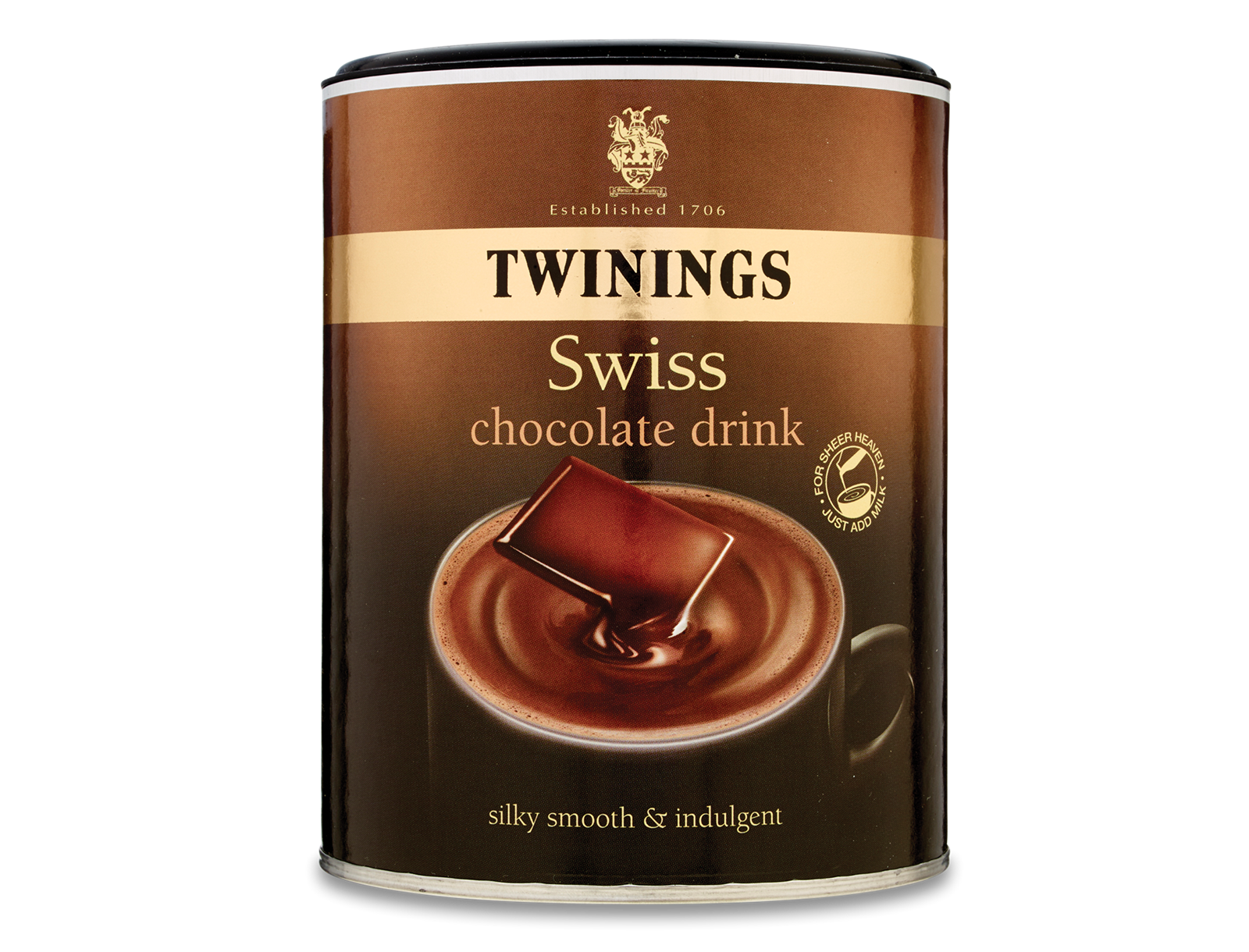 Tags:
Christmas
,
Features
,
Gluten-Free Christmas
,
Products