WILDLY delicious trail mixes for smart nutrition on the go
 Introducing Rollasnax – a new line of wild and wonderful gluten-free and vegan trail mixes from independent British granola makers, Rollagranola.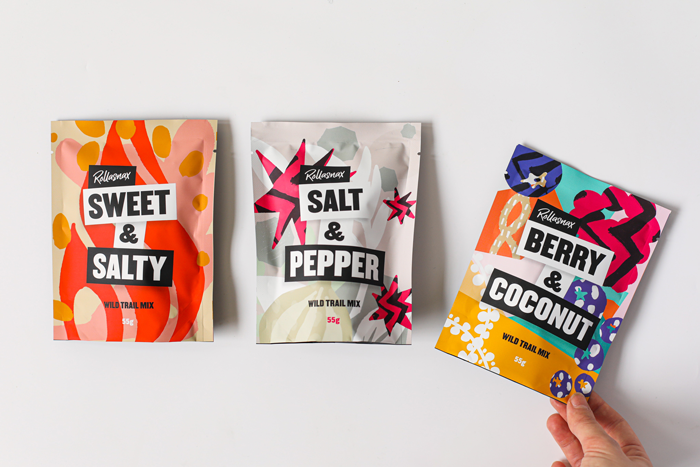 A combination of high-quality glazed nuts, spices and seeds with bold, unconventional flavours elevate these trail mixes beyond anything else on the supermarket shelves – offering a memorable taste experience that's great for active folk on the go. 
Powerful and punchy with a heady mix of sweet, salty, peppery and savoury, these trail mixes are designed to nourish and energise the body whilst satisfying those taste buds. 
Made by hand in small batches in Hitchin, the lightweight 55g packs are loaded with protein and healthy fats, making them perfect for all types of sports and leisure activities, from hiking and cycling to endurance sports. And with three flavours in the range, there is a nutritious trail mix to suit all taste buds. 
Comments
Tags:
Gluten-Free Diet
,
Products