Cashew nut milk
Making your own cashew nut milk could honestly not be any easier. It may take a little bit of time, but at least you know exactly what has gone into it – just nuts and water no nasties or additives.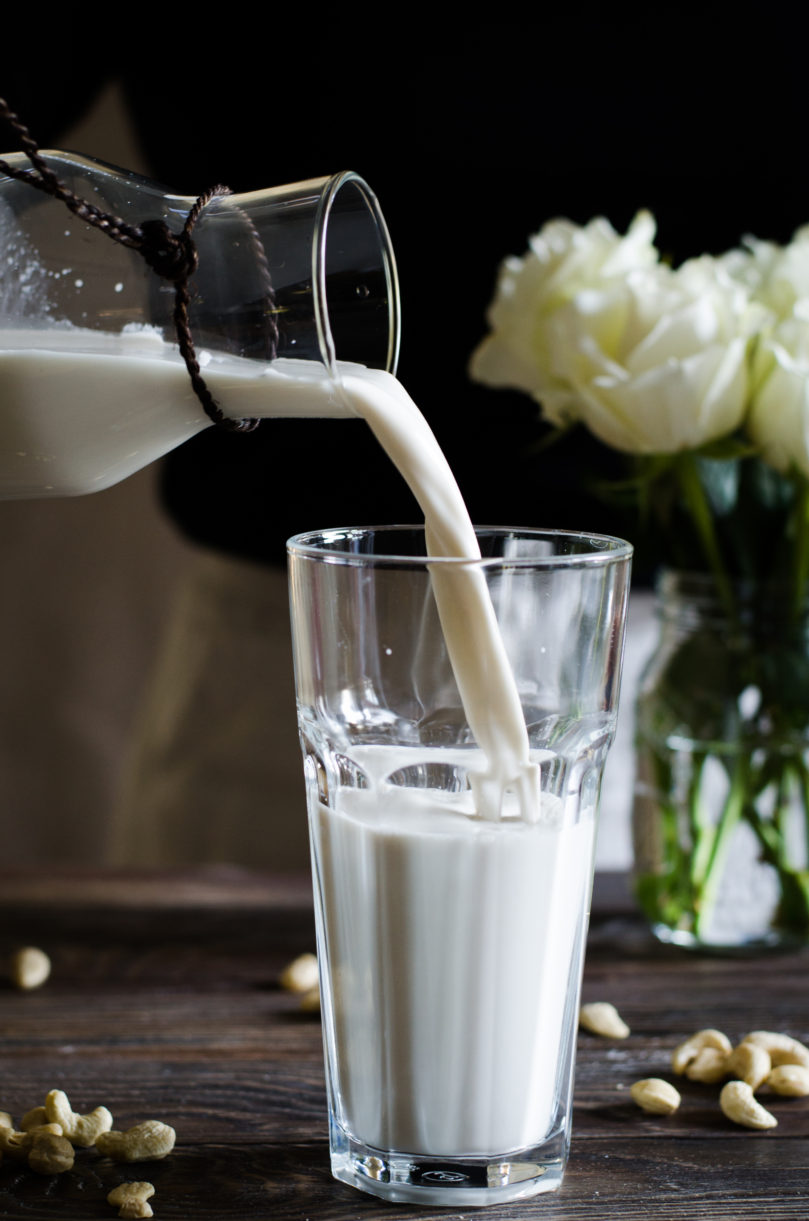 Using these simple ingredients of nuts, filtered water and time you will end up with a deliciously creamy milk.  Any type of nut can be used but I prefer cashews as I feel the milk is thicker and creamier.
A nut bag or muslin is need to strain the milk, this is an essential step which if not done correctly will result in the milk ending up granular.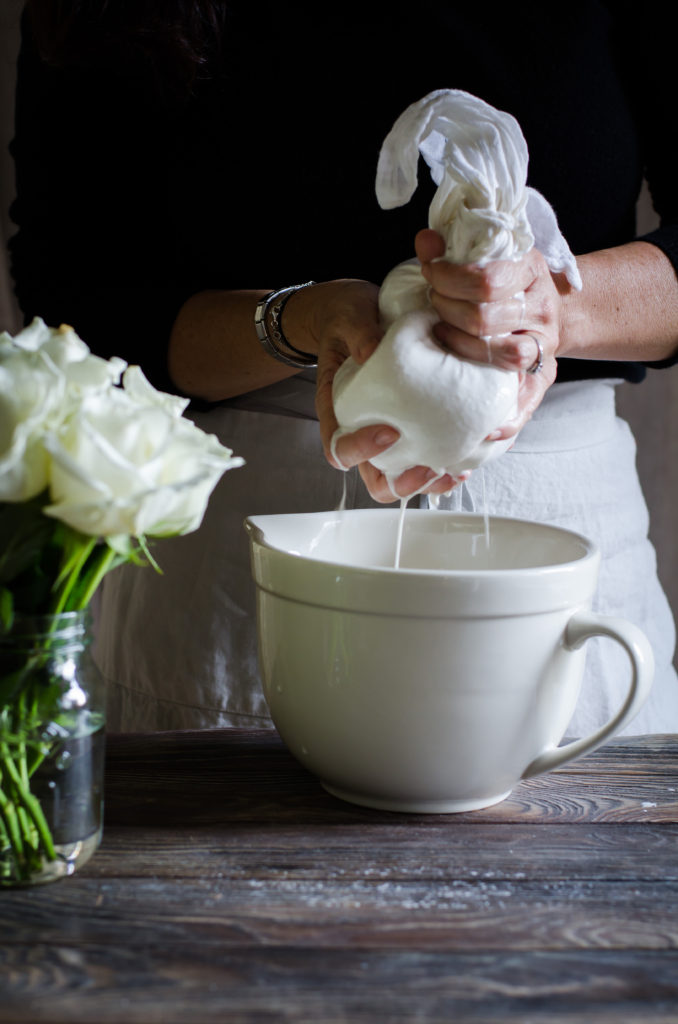 Cashew nut milk recipe
By Donna Crous (www.eighty20nutrition.com)
GF SF DF EF V MF
Ingredients
1 cup raw cashews or (almond, hazelnut, macadamia nut) soaked overnight in water
3 cups of filtered water
Muslin or nut bag for straining
Optional (if you prefer a sweet taste): liquid sweetener to taste
Method
In a jar, soak the nuts overnight in water.
Drain the soaked water and transfer the nuts to a high speed blender.
Add 3 cups of fresh filtered water and blitz for a good couple of minutes until thick and milky
Place the muslin or nut bag in a sieve over a bowl and empty the milk into the muslin.
Squeeze the milk through the muslin.
Pour the milk into a clean jug and refrigerate.
Tip
Save the pulp after straining and add a touch of garlic, lemon juice and fresh herbs to make a delicious dairy-free creamy dip or sauce for serving over zoodles.
Add cacao powder, vanilla extract, pinch of salt and maple syrup to make a chocolate milk.
About the author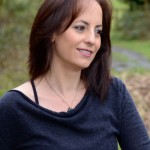 Donna lives in the English countryside with her husband and daughters from where she runs her blog Eighty 20 Nutrition. Her blog features a wide variety of recipes including breakfast ideas, main meals, desserts, snacks and drinks. Her focus is on healthy eating free from preservatives, unhealthy fats, grains and sugars with many dairy-free and grain-free recipes. Her love for cooking and sharing her dishes has led her to social media sites such as Instagram. You can visit her Facebook page and follow her on Twitter.
Tags:
Dairy-Free
,
Dairy-Free Drinks
,
Dairy-Free Recipes
,
Gluten-Free Recipes
,
Recipes
,
Sugar-Free Recipes
,
Vegan Drinks
,
Vegan Recipes