Roasted Romano pepper & chorizo soup
There's no need to add dairy to this hearty, creamy dairy-free roasted Romano pepper and chorizo soup thanks to the addition of coconut milk. You can even make this recipe vegan by omitting the chorizo and adding your favourite spiced vegan sausages instead.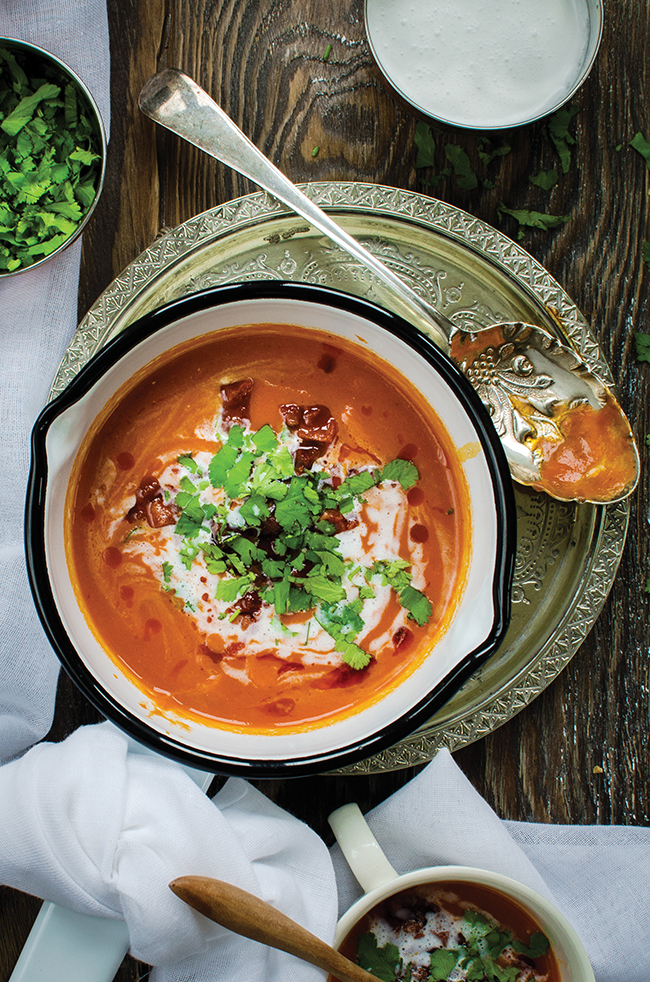 Roasted Romano pepper & chorizo soup
By Donna Crous (www.eighty20nutrition.com)     
Serves: 2 | Prep: 15 mins | Cook: 1 hour | Calories: 519 (per serving)
GF SF DF EF
Ingredients
4 large Romano peppers – about 20-25cm (8-10in) long
1 tsp coconut oil
400g (14oz) organic tinned tomatoes
120g (4¼oz) chorizo, chopped
115ml (4fl oz) water
115g (4oz) coconut cream
1 tbsp gluten-free miso paste, or a few cloves of garlic and tbsp gluten-free fish sauce
½ tsp smoked paprika
salt and freshly ground black pepper, to taste
chopped herbs, to garnish
Method
Preheat the oven to 230ºC/Gas Mark8.
Rub down the peppers with coconut oil and place on a baking tray.
Roast the peppers for about 30 minutes, until the skin is bubbling and starting to char. Remove from the oven and peel off the outer charred skin. Transfer the pepper insides to a saucepan.
Add the tomatoes, water, coconut cream, miso and spices to the saucepan and blend until smooth.
Add half the chorizo and gently simmer the soup for 30 minutes. Season to taste.
To serve, drizzle with a touch of coconut cream. Microwave the remaining chorizo for 1 minute, then sprinkle on top of the soup. Drizzle over the oil and a sprinkling of chopped herbs.
---
About the author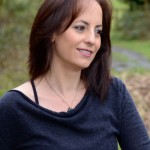 Donna lives in the English countryside with her husband and daughters from where she runs her blog Eighty 20 Nutrition. Her blog features a wide variety of recipes including breakfast ideas, main meals, desserts, snacks and drinks. Her focus is on healthy eating free from preservatives, unhealthy fats, grains and sugars with many dairy-free and grain-free recipes. Her love for cooking and sharing her dishes has led her to social media sites such as Instagram. You can visit her Facebook page and follow her on Twitter.
Tags:
Dairy-Free
,
Dairy-Free Diet
,
Dairy-Free Dinner
,
Dairy-Free Lunch
,
Dairy-Free Recipes
,
Egg-Free
,
Gluten-Free
,
Gluten-Free Diet
,
Gluten-Free Dinner
,
Gluten-Free Lunch
,
Gluten-Free Recipes
,
Recipes
,
Soup
,
Sugar-Free Diet
,
Sugar-Free Dinner
,
Sugar-Free Lunch
,
Sugar-Free Recipes