Raspberry Nice Cream
This delicious vegan alternative to dairy ice-cream is the perfect berry-licious base to add your favourite toppings, whether it's nuts, fruit, chocolate or cereal pieces.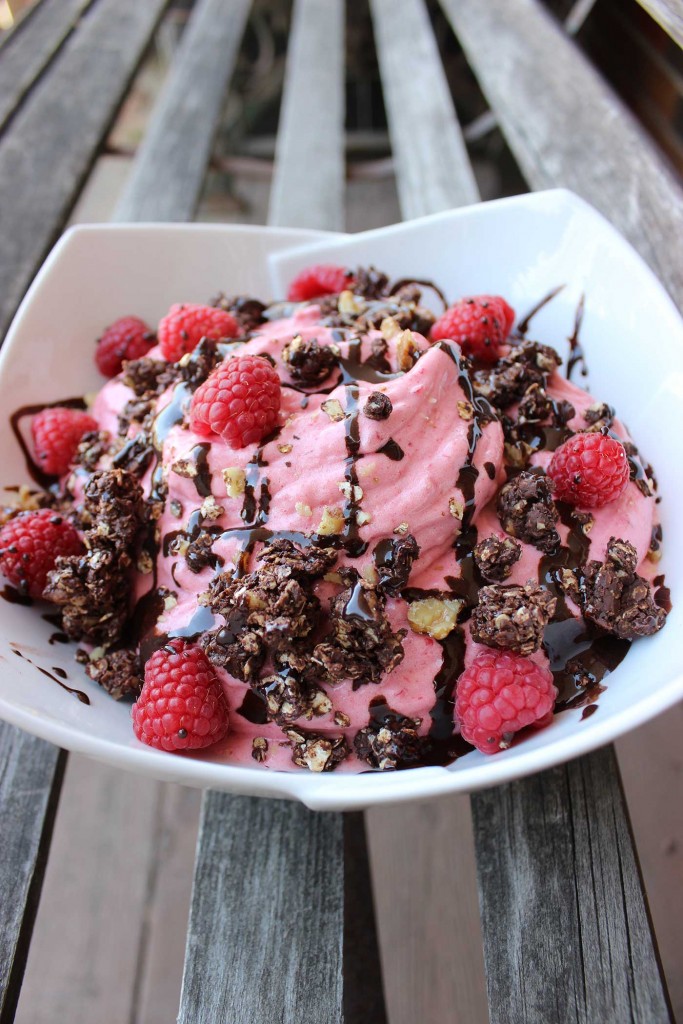 By Amy of The Kale Kitten.
My obsession with raspberry nice cream lately is uncontrollable. I don't know if it's the pinkness, the fluffy texture or my sweet tooth, but I'm hooked. Nice cream is so delicious and takes very little effort to make. For those of you who aren't nice cream junkies, nice cream is frozen bananas whipped into an ice cream consistency. I thought I'd post a simple recipe I follow with some bowls of inspiration, nice cream 3 ways. 
This recipe is gluten-free, dairy-free, egg-free, vegetarian, vegan and Paleo.
Ingredients:
3-4 frozen bananas  

1 cup of frozen raspberries  

OPTIONAL: juice of half a lemon
Method:
I find it's easiest to blend your bananas first then add the rest of the ingredients – the raspberries and the lemon juice. I use a food processor but you can use a blender.
Tip: Semi-thawed bananas can help blend easier, 5-10 minutes out of the freezer is enough. Ripe spotted bananas yield the sweetest nice cream. 
The 3 different toppings I used were:
Chocolate oat granola (dairy free chocolate melted with oats), chopped walnuts, raspberries and "chocolate sauce" (maple syrup mixed with cocoa powder)

Mango, blueberries, whole grain gluten free cereal, a chopped Brazil nut & hemp seeds

Whole grain gluten-free cereal, a chopped Brazil nut & hemp seeds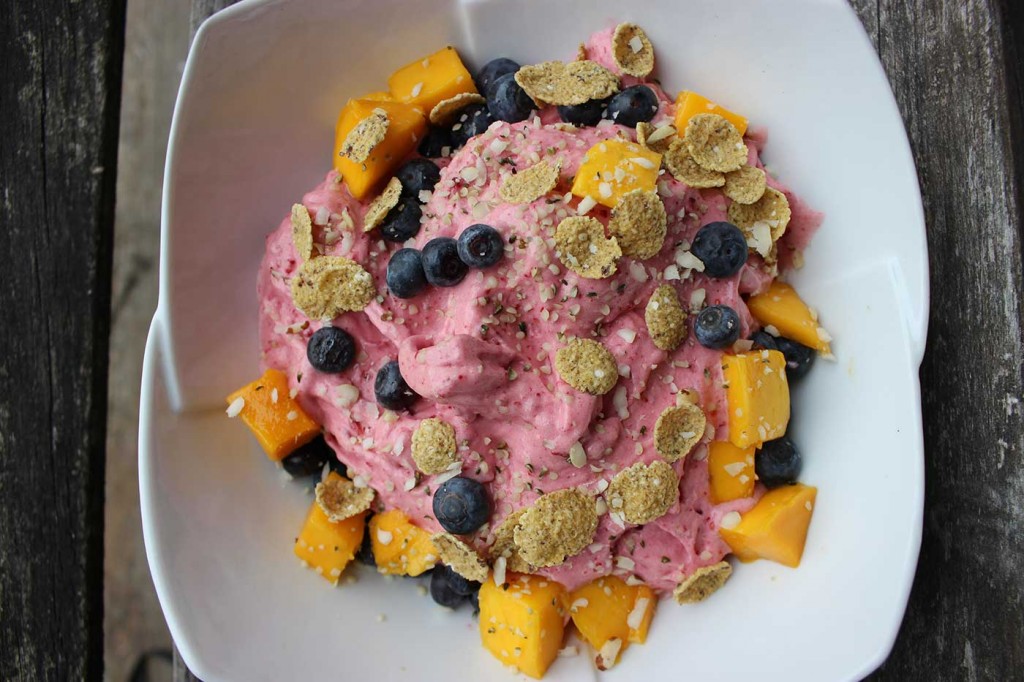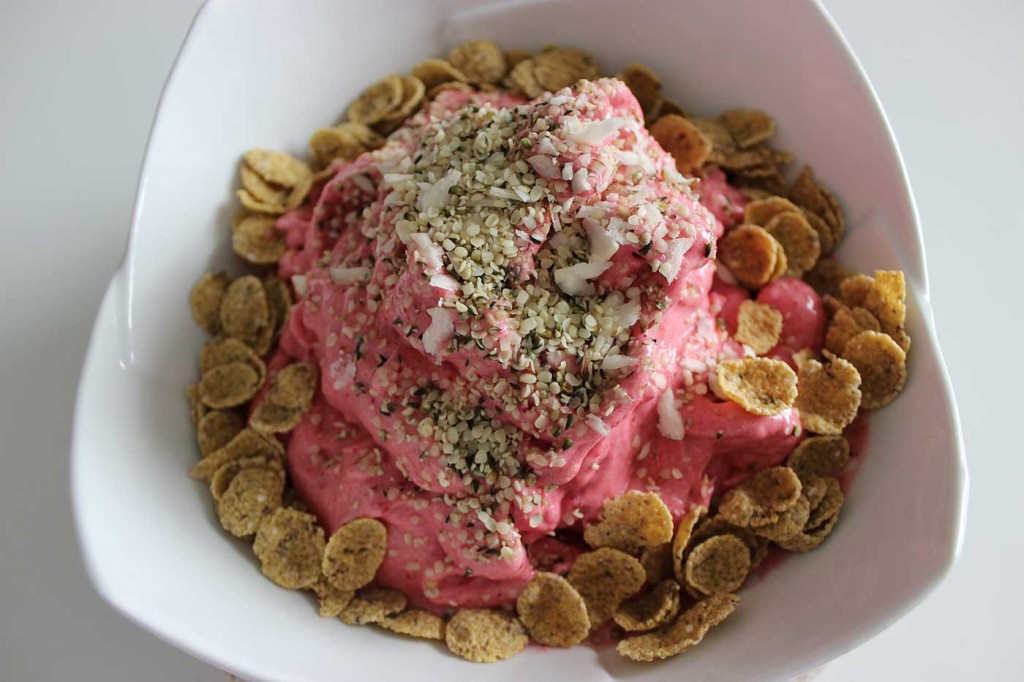 What toppings will you have?
About the author: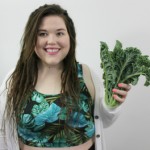 Amy runs the blog The Kale Kitten where she posts about body confidence and fashion amongst posting some delicious vegan recipes, since she became vegan over a year ago. She is a body positivity advocate and likes spending her time taking bubble baths, listening to amazing music and learning about health. You can also find her on Instagram and Twitter.
Want more recipes?
Check out more of our delicious gluten-free recipes and vegan recipes! For even more, grab a copy of the magazine.
Tags:
Dairy-Free
,
Dairy-Free Dessert
,
Egg-Free
,
Gluten-Free
,
Gluten-Free Dessert
,
Meat-Free
,
Paleo Dessert
,
Recipes
,
Sugar-Free Dessert
,
Vegan
,
Vegan Dessert
,
Vegetarian