Paleo Pistachio and Blackberry Cake
This healthy gluten-free cake recipe is wonderfully moist and light. Check it out…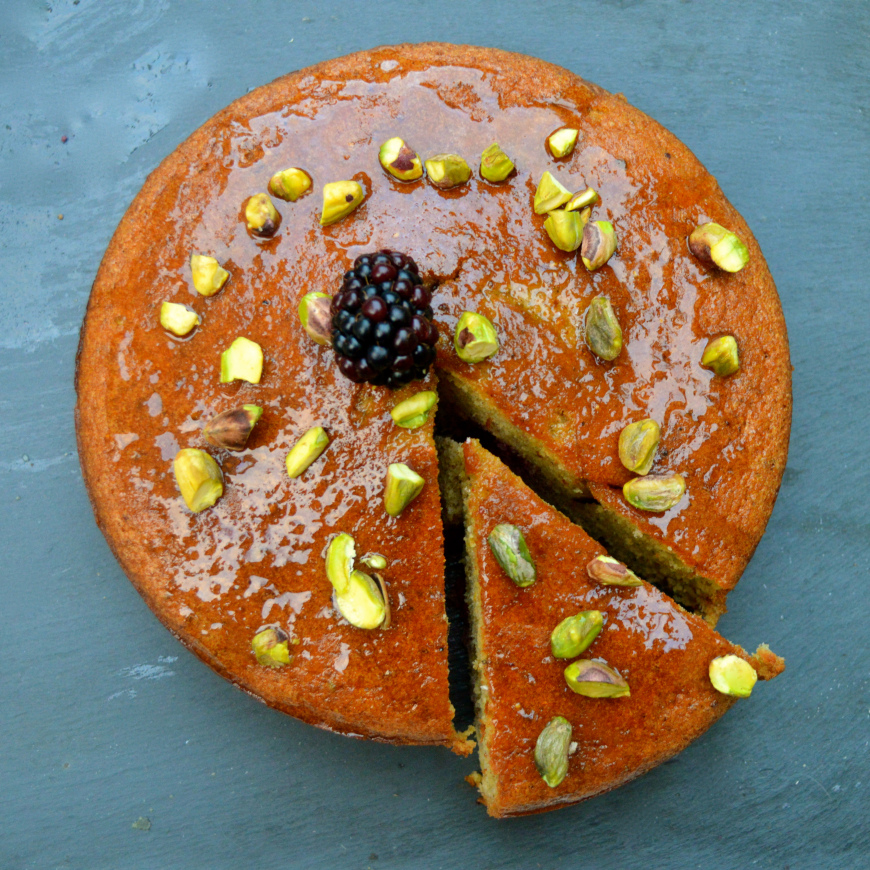 By Emma of Paleo With Mrs P.
There's nothing I like more than coming home from work, shutting the front door and knowing that it's just the three of us for the rest of the evening. As much as I love dinner parties and going out to see friends I definitely love it most of all when it's just me, my husband Ports and our little bundle of diva-meow, Tilly. In the last three weeks I have hardly seen Ports due to a big project at work, he's been leaving the house when it's still dark and coming home well past bed time. So, as it's just been Tilly and me, I decided what better way to bide my time but to pop my apron on and bake one of his favourite cakes. With only 5 key ingredients this cake is as close to being called healthy as you will get.
Perfect for the changing season I picked the blackberries on a walk around Richmond Park earlier in the week and all the rest of the ingredients were already in my store cupboard, so there was no added expense which is always a bonus. Light in texture, this cake is  rustic, moist and deceptively decadent.
This recipe is: Dairy-Free, Gluten-Free, Meat Free.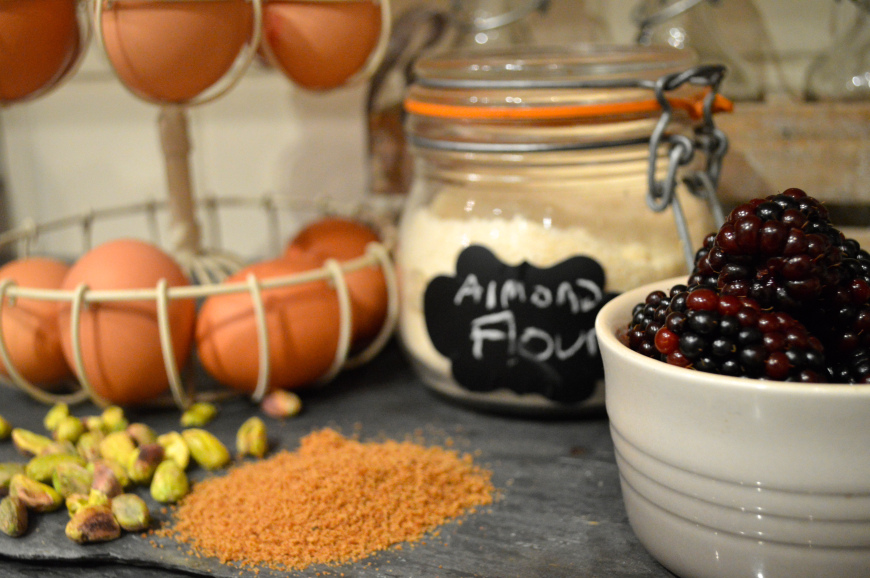 Ingredients:
To serve 12
100g pistachios
1/2 cup coconut palm sugar
6 eggs, separated
Approx 125g blackberries (punnet)
2 cups almond flour (Use any of the following too: almond meal or ground almonds)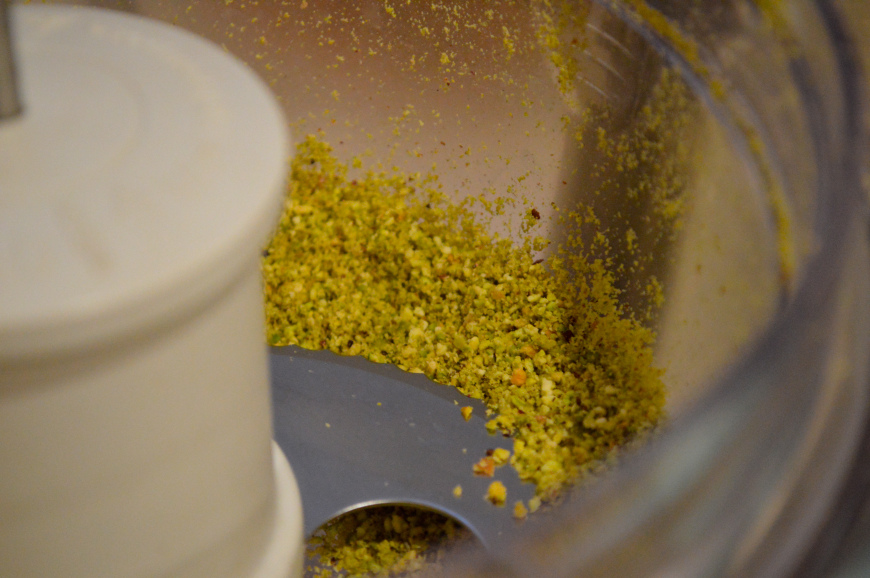 Method:
Pre-heat oven to 180°c
In to a blender place 3/4 of pistachio nuts and blitz until a flour like substance
Add in to the pistachio mixture the 6 separated egg yolks, almond flour and palm sugar. Blend for a further 20 – 30 seconds until fully combined. Transfer in to a separate mixing bowl
In to a separate metal bowl place the egg whites and whisk until stiff peaks
Gently fold the egg whites in to the pistachio/ egg yolk/ palm sugar mixture with a metal spoon until fully combined
Add in the blackberries and remaining pistachio nuts (I chop mine up a bit first) gently fold them all in and transfer to a greased cake tin
Pop in to the oven for approximately 50 minutes until a metal skewer comes out clean from the middle of the cake
Allow to cool fully before you put the glaze on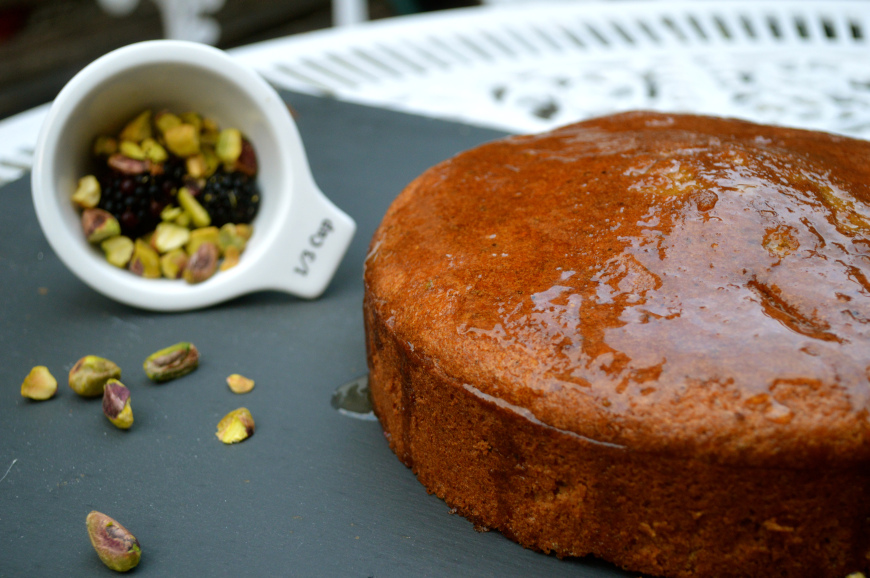 To glaze:
1tsp honey
1 tbsp coconut oil
Over high heat, place the honey and coconut oil in to a pan until fully melted and combined
Pour directly over cooled cake and spread with a flat knife until spread
Decorate cake with pistachio nuts and blackberries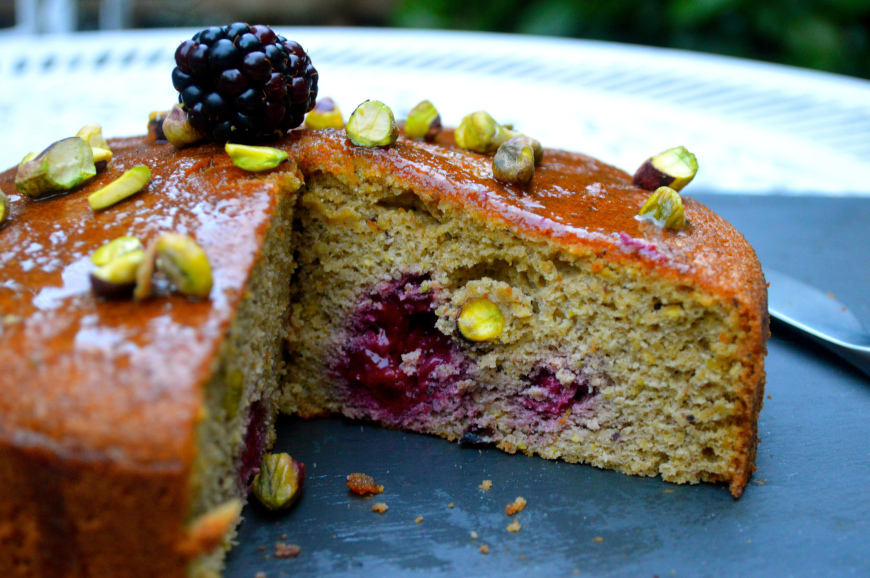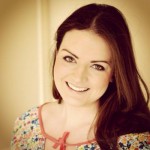 About the author: Emma is the writer of Paleo With Mrs P, a website dedicated to creating simple, healthy, nutritious recipes which are free from dairy, gluten, grains and refined sugar. Diagnosed with diabetes just before her eighteenth birthday, Emma later fell in love with the Paleo diet and how it calmed her symptoms, as well as making her feel happy and healthy.
You can find her on Facebook, and Twitter.
Check out more of our delicious paleo recipes.
Tags:
Recipes