Roasted Tomato and Basil Soup
The classic flavour of tomato & basil never fails, and with the satisfying addition of sweet potato this tomato and basil soup turns into something so incredibly delicious and nourishing.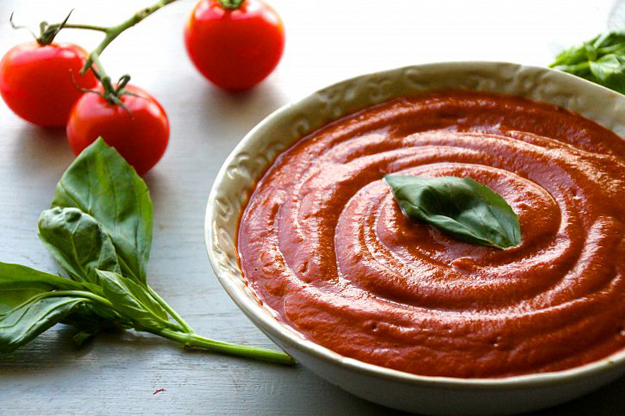 Roasted Tomato and Basil Soup
By Saskia Gregson-Williams (www.naturallysassy.co.uk)
Serves 4 | Prep 5 mins | Cook 50 mins |
GF SF DF EF V MF
Ingredients
1 bulb garlic, unpeeled, cloves separated
1kg roma tomatoes, halved lengthways
2 tablespoons olive oil
1 cup fresh basil leaves
1 large brown onion, finely chopped
1/3 cup tomato paste
1 sweet potato
2 cups water + 1 bouillon powder/vegetable stock
Method
Preheat your oven to 180°C and line a tray with baking paper.
Slice your tomatoes and peal and cube your sweet potato – place them on your tray along with the garlic.
Drizzle with olive oil and add a pinch of salt.
Leave them in the oven to roast for around 40 minutes or until the tomato is tender and the sweet potato is cooked, and melt in your mouth delicious!
Meanwhile in a saucepan, sautee the onion until caramelised.
Then add everything to your blender; the sweet potato, tomato, garlic, bouillon, water, tomato paste, onion and basil. Blend until smooth, and pour into your saucepan. Heat up until piping hot and you're ready to serve! Top with roasted pine nuts.
---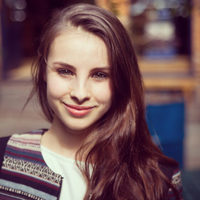 About the author: Saskia is a professional ballet dancer with a passion for healthy eating. Her blog,
Naturally Sassy
, is all about embracing pure, natural whole-foods and making recipes with simple ingredients that really do taste amazing! Keen to show everyone the incredible the effects natural nutrition can have on every aspect of your life, Saskia has published a cookbook, 'Naturally Sassy' packed with 120 recipes for an energised, healthy and happy you.
Comments
Tags:
Egg-Free
,
Gluten-Free Recipes
,
Paleo Recipes
,
Soup
,
Vegan and Gluten Free
,
Vegan Recipes