Raw Oreos With Peanut Butter
Now you can enjoy this healthy version of the World's most popular cookie, the Oreo, guilt-free with this raw, vegan and refined sugar-free recipe. If you're feeling really ambitious, you can also have a go at making your own peanut butter!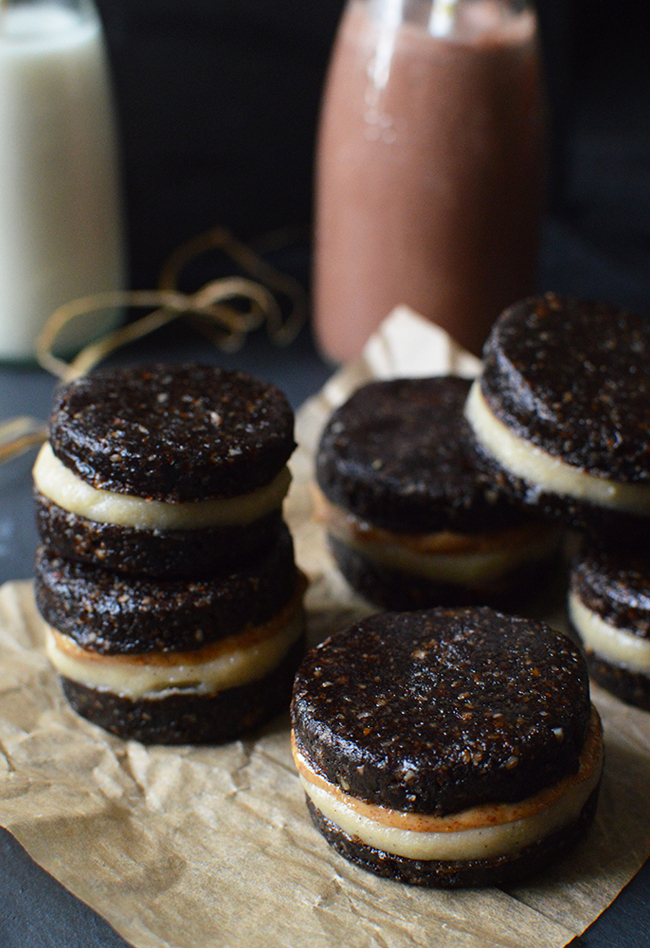 Raw Oreos with Peanut Butter
By Rachel Smith (www.rawberryfields.co.uk)
Serves 12 | Prep 6 hours for soaking (plus 3-4 hours for freezing)
Cook none |

GF SF DF EF V MF
Ingredients:
Oreo Cookie
¾ cup (100g) brazil nuts OR macadamia nuts
½ cup (72g) almonds
¼ cup (27g) pecans (can substitute another ¼ cup of almonds)
12 Medjool dates (approx. 200g, or 1 cup)
3 Tbsp carob powder
3 Tbsp water
Oreo Filling
¾ cup cashews (115g)
3 Tbsp coconut butter
1 Tbsp coconut oil
2 Tbsp maple syrup
½ tsp vanilla bean paste
Raw Peanut Butter
1 cup raw (shelled) peanuts (you can roast these if you want a more traditional, rich, flavour, but it wont be raw)
2Tbsp peanut oil (this is optional, but recommended as it makes the peanut butter creamier and easier to spread)
2 Tbsp maple syrup
Pinch of pink Himalayan salt
Method:
Oreo Cookie
Place the nuts into a food processor and pulse until they have turned into a coarse flour.
Add the dates and pulse until they have combined with the nuts.
Add in the maple syrup, carob powder and pulse until everything has combined into a dough. The mixture should come together in the food processor, and should stick together. If it doesn't, add the water one Tbsp at a time.
Roll out the dough to approx. ½ inch thick, between two pieces of greaseproof baking paper.
Use a biscuit cutter to cut out the cookies. Mine was 2inches in diameter.
You may need to roll your excess dough into a ball and re-flatten it so you can cut out extra cookies. Place the cookies in the fridge whilst you may the filling.
Vanilla Cream Filling
Soak your cashews for six hours.
Place the cashews in a blender and pulse until they are broken down into a chunky paste.
Add all other ingredients and blend until smooth and creamy.
Place the cream in a bowl, and put it in the freezer for 15 minutes to firm up.
Raw Peanut Butter
Place the peanuts into a food processor (or blender) and pulse for roughly one minute, until they are broken down into very small pieces.
Scrape down the sides of your food processor (or blender) and pulse again for another minute or so until the peanuts have broken down into tiny pieces. Repeat this process until the peanuts start to clump together like cookie dough.
Add in the salt, oil (if using) and pulse again until you have a smooth, creamy peanut butter. It won't be quite as smooth as shop-bought peanut butter, but it will be delicious, cheap and easy to make!
Spread the cream evenly on the bottom cookie, then spread a thin layer of peanut butter over the top of the cream (is using), and place another cookie on top. Gently push down, an clean up any cream that has squeezed out of the edges. Place the cookies in the freezer for 2 hours before eating.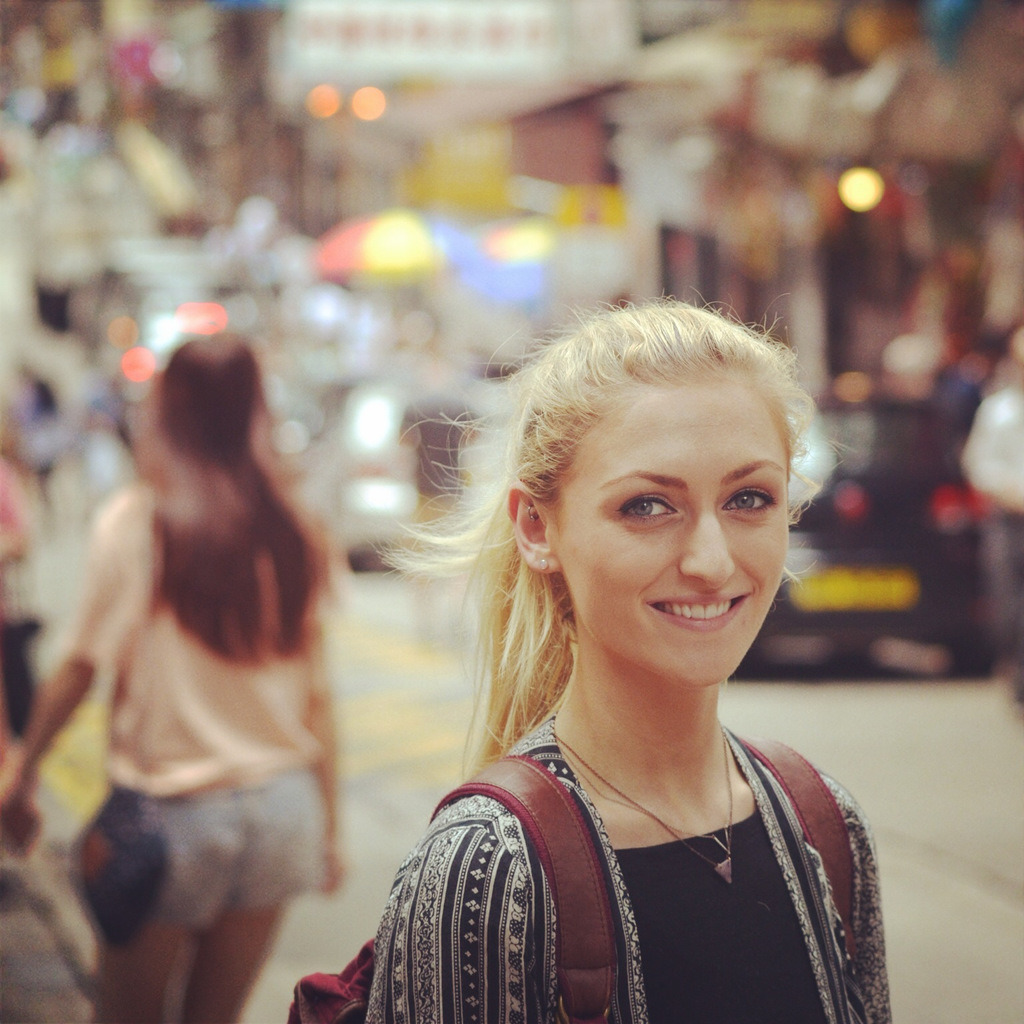 About the author: Rachel is a raw foodie, whose aim is to try and put a unique twist on raw dishes from 'nicecream' and smoothies, to salads and snacks. She want to show people that adopting a vegan, plant-based lifestyle does not mean you have to give up eating delicious, decadent food, and that eating a diet of raw fruits and vegetables will fuel the soul and the body. For more recipes, visit her blog
Rawberry Fields
, or say hello on 
Facebook
, 
Instagram
 or 
Pinterest
.
Tags:
Dairy-Free Dessert
,
Dairy-Free Recipes
,
Egg-Free
,
Gluten-Free Dessert
,
Meat-Free
,
Paleo Dessert
,
Paleo Recipes
,
Sugar-Free Recipes
,
Vegan Dessert
,
Vegan Recipes