Superfood Tangerine Cacao Fudge
This super easy to make recipe has the perfect addition of tangy tangerine (packed with vitamin C and antioxidants) – a heavenly combination with the chocolatey goodness that is cacao fudge.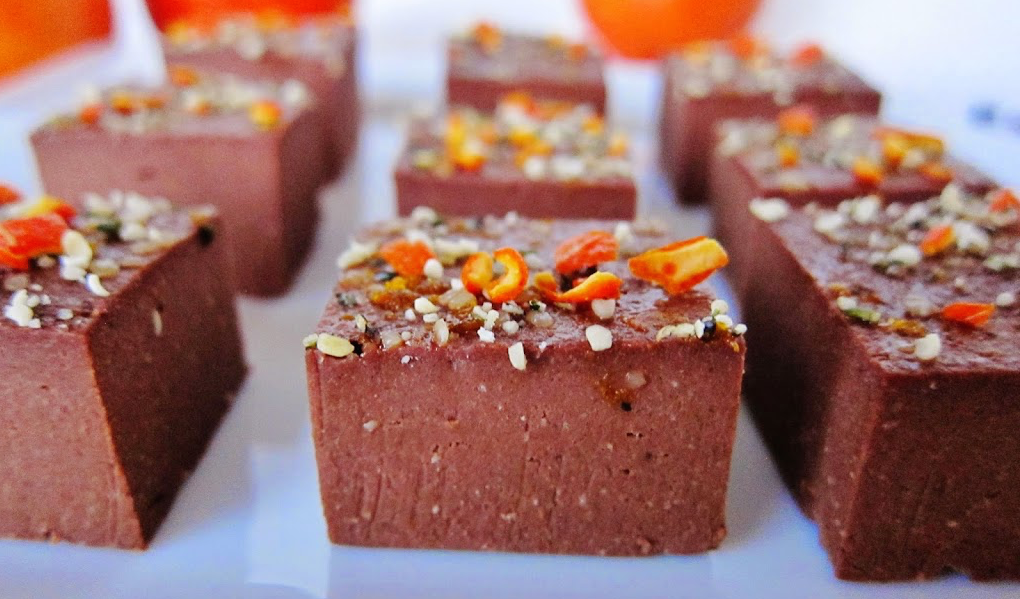 This recipe is: Gluten-free, Dairy-free, Egg-free, Refined Sugar-free. Suitable for Vegans and Vegetarians.
By Amy of Fragrant Vanilla Cake.
Although I eat them plain all the time, I also love using the citrus fruits in my desserts.  They create an aroma like no other which adds a special touch to something already delicious and makes it spectacular.  Raw cacao was calling my name, so I decided something chocolate and citrus was in order.  However, I was feeling a little bit lazy, so I thought fudge was the perfect option. Just blend, spread out, cut and eat.  No shaping, rolling, or dehydrating or decorating required. I had lots of tangerines, so I thought their sweetness would be perfect with the cacao in the form of a bit of zest and juice.
Makes 24 small squares
Ingredients:
1 cup raw walnuts (150g)

2 1/2 cups raw finely shredded coconut

1/2 cup raw shelled hemp seeds

1/4 cup chia seeds

1 cup pitted soft medjool dates

1/2 cup raw cacao powder (make sure it is sugar-free)

3/4 cup raw 

coconut butter

2 Tbsp organic tangerine zest

1/2 tsp sea salt

3/4 cup tangerine juice

hemp seeds and tangerine zest for topping
Method:
Combine all ingredients but the juice in a high speed blender* and blend until smooth, using the tamper to press the mixture down into the blades.

Add the juice and blend until well combined.

Spread out onto a square on a foil lined sheet pan, and sprinkle with zest and hemp seeds.  

Refrigerate until firm (a few hours) and cut into small squares.

Enjoy!
*A high speed blender is recommended here rather than a food processor which may not smooth out all the lumps.
You can use an online conversion graph like this super handy one from Doves Farm to measure the ingredients in grams if you'd prefer.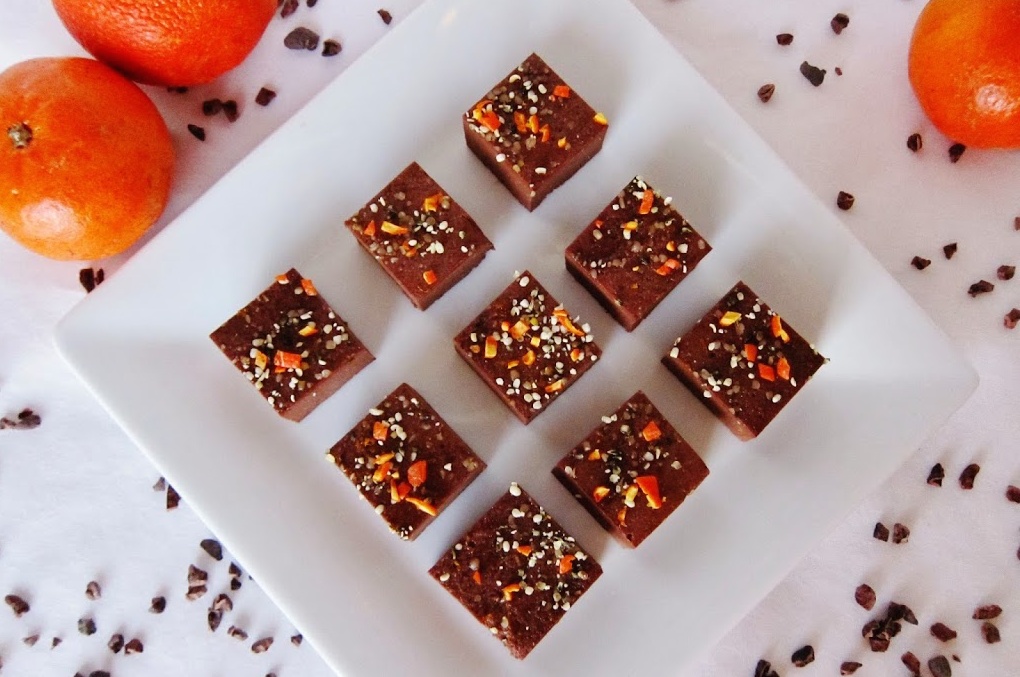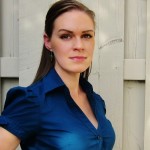 About the author: Amy lives in Minnesota and runs her blog Fragrant Vanilla Cake, which features mostly raw, vegan recipes. She especially likes creating cakes and desserts, but you'll find the occasional savoury dish too. Aside from her passion for creating new and delicious recipes, Amy also loves running and has a degree in studio art – her artistic mind is clear in the beautiful food creations she makes. You can visit her Facebook page, and follow her on Twitter.
Check out more of our vegan recipe inspiration, refined sugar-free recipes and gluten-free recipe ideas. Fore even more free-from recipes, grab a copy of the magazine!
Tags:
Dairy-Free
,
Dairy-Free Dessert
,
Egg-Free
,
Gluten-Free
,
Gluten-Free Dessert
,
Meat-Free
,
Paleo Dessert
,
Recipes
,
Sugar-Free Dessert
,
Vegan
,
Vegan Dessert
,
Vegetarian