Spelt and Vanilla Blueberry Pancakes with Agave Syrup
These pancakes are fluffy light and packed full of zingy flavour and superfood goodness with the Chilean Blueberries. To make them even healthier, they are made with spelt flour, which is easier to digest than wheat flour and are sweetened with a touch of lower GI agave syrup.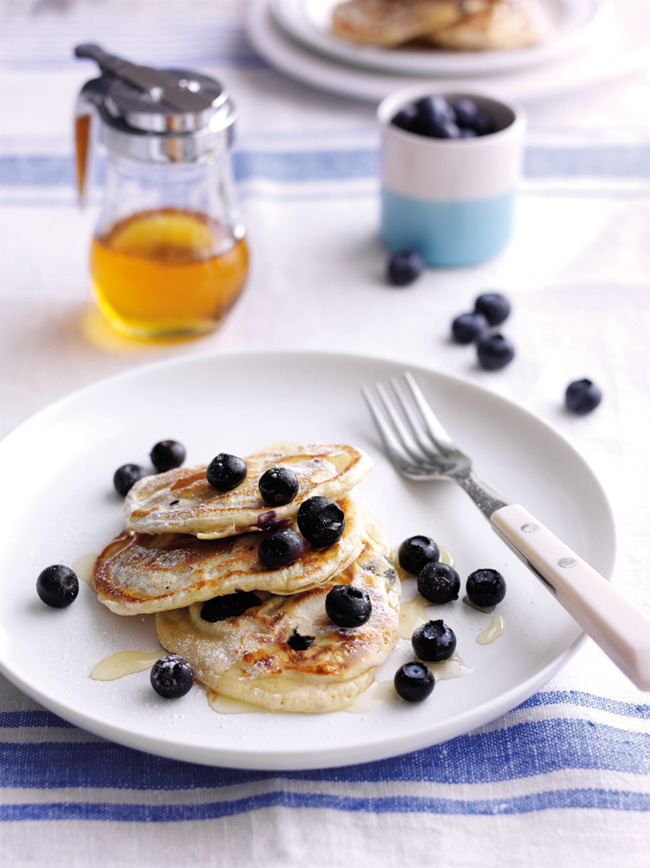 Spelt and Vanilla Blueberry Pancakes with Agave Syrup
By Sophie Mitchell (www.sophiemichell.com)
SF MF
Makes 8-10 pancakes
Ingredients:
500g White Spelt flour
1 tsp Baking powder
pinch of sea salt
5 eggs, beaten
600ml of milk
1 tsp vanilla extract
200g Chilean Blueberries
Method:
Mix the dry ingredients together, then whisk in the egg, milk and vanilla.
Heat up a little veggie oil in a large nonstick frying pan. Then add a large dessert spoonful at a time to make mini pancakes and cook in batches. Add about 3/5 blueberries to each pancake before turning them over and cook for about 3 minutes each side. Keep warm in a very low oven if needs be.
Serve with agave syrup, icing sugar and more blueberries.
Tags:
Gluten-Free
,
Pancakes
,
Sugar-Free Breakfast
,
Sugar-Free Diet
,
Sugar-Free Recipes