Cauliflower Fritters and Herby Dip
Here's a delicious savoury side or starter to add to your healthy vegan dinner party menu. These Cauliflower Fritters can even be made gluten-free by replacing the flours with gluten-free alternatives…why not give it a try?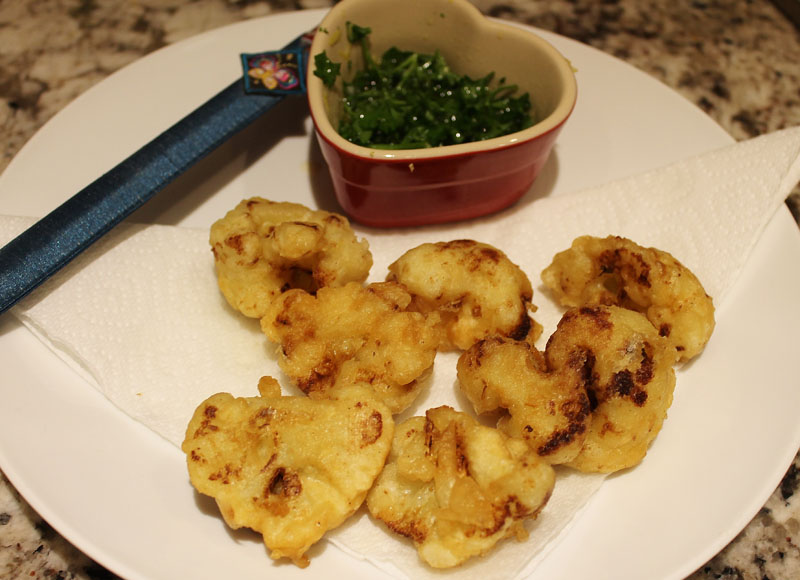 By Emily of Emily Cooks Vegan.
I wanted to try to replicate one of my favourite take away dishes, and I stumbled across this recipe on the BBC website, so I thought I'd give it a try! I haven't had a huge amount of time to make intricate dishes, so on my day off a few days ago I wanted to really dedicate some time to a really awesome meal that you wouldn't just make any day, something really special.
Word of warning to clumsy people/children: please don't burn yourself deep frying, where possible have someone else in the house with you to keep an eye on things.
This recipe is dairy-free, refined sugar-free, vegetarian and vegan.
Ingredients | Serves 1
For the fritters:
Quarter of a head of cauliflower florettes
Enough oil for a few centimetres depth in a deep pan
40g of plain flour
Half a tablespoon of cornflour
60ml of fizzy water
A pinch of salt, pepper and coriander seeds
For the herby dip:
One or two tablespoons of olive oil
Zest and juice of half a lemon
Salt and pepper to taste
One small bunch of chopped up parsley
One crushed garlic clove
Method:
To make the dip, simply mash all of the dip ingredients together.
To make the batter, simply whisk the batter ingredients together (flour, cornflour, spices and fizzy water). Meanwhile, cook the cauliflower in boiling salted water for two minutes, then drain them in cold water.
Heat up the oil in a deep pan (enough for two-ish centimetres, enough to deep fry with). To check if the oil is hot enough, drop a bit of bread in; if it comes golden brown in 30 seconds, it's ready.
Dip the dry cauliflower into batter, shake off any excess and place in the hot oil. Fry in batches until golden, about 3 mins, then remove to a plate lined with kitchen paper. Once all the cauliflower is fried, serve with the sauce.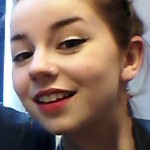 About the author: Emily is a London-based journalist and has been a vegetarian for nine years. For three years she has been experimenting with veganism – hence her blog Emily Cooks Vegan. Not quite all of the tasty recipes she features are vegan (the odd few use egg or milk) but all are delicious and easy to make. You can find emily on Facebook at EmilyCooksVegan and on Instagram at emilycooksvegan.
Check out more of our vegan recipes! For even more free-from recipes, grab a copy of the magazine! 
Comments
Tags:
Dairy-Free
,
Egg-Free
,
Meat-Free
,
Recipes
,
Vegan
,
Vegetarian