Light and Delicate Gluten Free Pancakes
During our recent trip to the Allergy and Free From Show we saw some amazing free-from cooking demonstrations, including how to make gluten free pancakes. There were many different suggestions for how to make them, including American style and blinis – here's a brilliant recipe for light and delicate gluten free pancakes.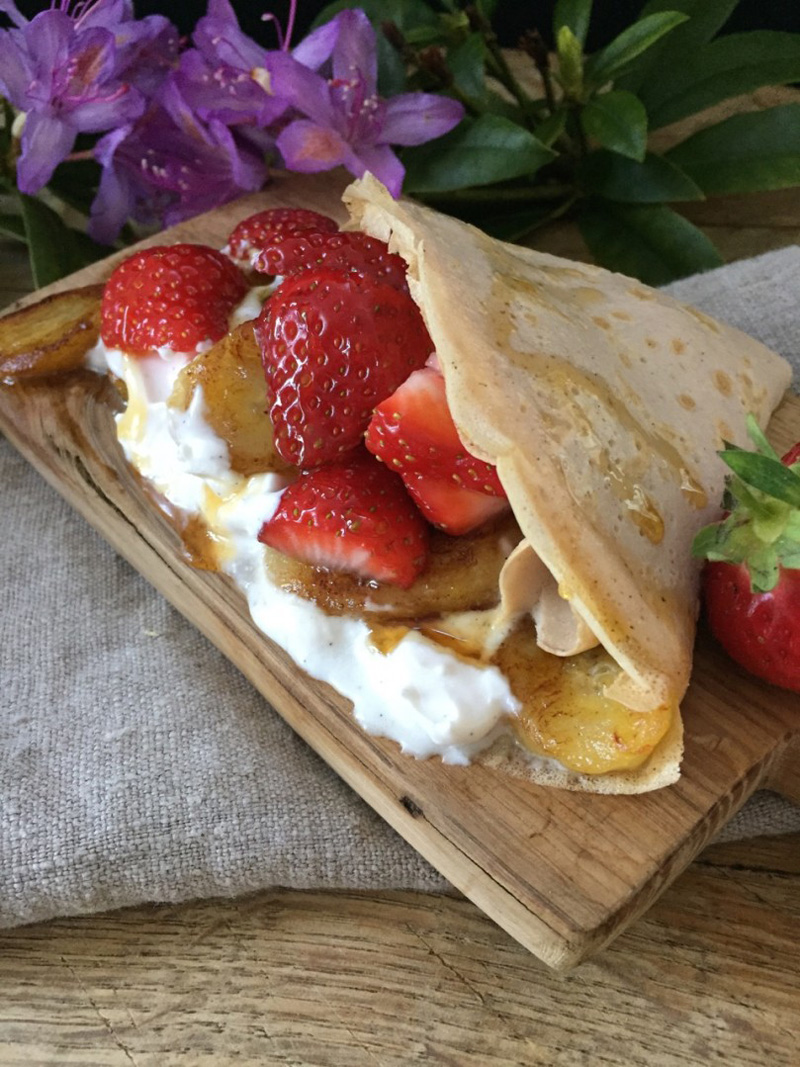 By Donna of Eighty 20 Nutrition
It is really funny how the first thing that people comment on when hearing we follow a grain free diet is pancakes, how can we survive without them? Very good question, as we asked ourselves that same question on many an occasion. To be honest I did have to kiss a load of frogs to end up with this excellent recipe, to the point that my family were starting to accept that they were never going to see another pancake in their home again.
This pancake, is so light and delicate, yet does not fall apart when flipped as with most of my previous attempts. My best is that it can be loaded with gorgeous fillings without tearing, that makes it pass the test in my eyes.
The easiest way to make them is simply put all the ingredients into a blender and give it a whizz.
For a great prebiotic, add some green banana's fried in grass-fed butter, coconut yoghurt or whipped coconut cream and some room temperature berries (for some reason they are just much sweeter), and you are guaranteed to have an awesome day!
This recipe is gluten-free, dairy-free and refined sugar-free.
Ingredients | Makes 10-12 pancakes
4 large organic eggs
1/2 cup coconut milk
1/2 cup water
1/4 cup tapioca powder or arrowroot
4 teaspoons coconut flour
1 1/2 tablespoons melted coconut oil
1 tsp vanilla extract
pinch of cinnamon
Method:
Blend all the ingredients together in a high speed blender.
Heat a non-stick frying pan on a high heat.
Pour in enough mixture to evenly cover the surface of the pan – not too much.
When the edges start to curl up, and bubble pockets are forming underneath, flick and cook for 30 seconds on the other side.
Slide off the pan onto a plate.
Repeat until the mixture is finished.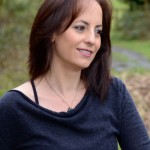 About the author: Donna lives in the English countryside with her husband and daughters from where she runs her blog Eighty 20 Nutrition. Her blog features a wide variety of recipes including breakfast ideas, main meals, desserts, snacks and drinks. Her focus is on healthy eating free from preservatives, unhealthy fats, grains and sugars with many dairy-free and grain-free recipes. Her love for cooking and sharing her dishes has led her to social media sites such as Instagram. You can visit her Facebook page and follow her on Twitter.
Check out more of our gluten-free recipes and refined sugar-free recipes. For even more free-from recipes, grab a copy of the magazine!
Tags:
Dairy-Free
,
Dairy-Free Breakfast
,
Gluten-Free
,
Gluten-Free Breakfast
,
Paleo Breakfast
,
Pancakes
,
Recipes
,
Sugar-Free Breakfast
,
Vegan and Gluten Free
,
Vegan Breakfast