Herb and Garlic Nut Cheese
A raw, vegan version of the popular 'Boursin' cheese, these nut cheese has all the garlicky herby flavours of the dairy version, and is surprisingly simple to make. The entire process is spread over 3 days, but each step takes mere minutes. It is completely worth the little bit of planning, and is immensely rewarding to know you have made this yourself.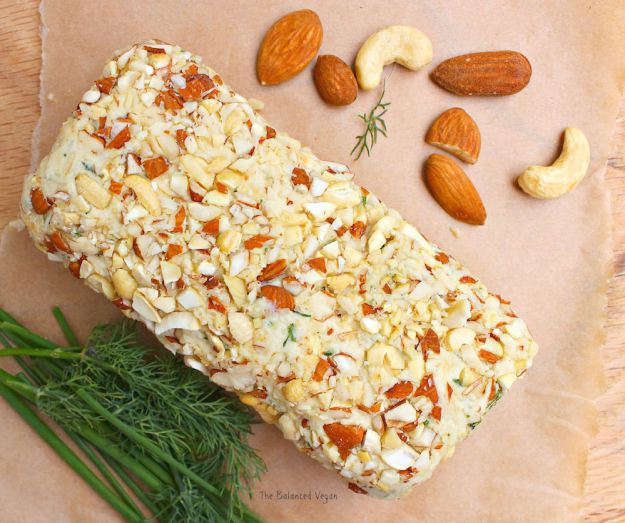 Herb and Garlic Nut Cheese
By April-Tui Buckley (www.thebalancedvegan.com)
Serves 16 | Prep 10 mins (once a day for 3 days) | Cook none|
GF SF DF EF V MF
Ingredients
1 1/2 cups cashews, soaked for minimum 12 hours or up to 1 day
1 cup raw unbalanced almonds, soaked 12 hours and then skinned
1/2 cup rejuvelac OR 2 probiotic capsules with 1/2 cup filtered water
1/2 cup nutritional yeast
1/2 -1 teaspoon garlic powder, depending on personal preference
1/2 teaspoon himalayan pink salt
2 teaspoons lemon juice
2-3 tablespoons minced chives
2-3 tablespoons minced parsley
1 tablespoon minced dill
Method
1 Drain your soaked cashews and almonds and rinse well.
2 Place nuts in the blender with rejuvelac or water/probiotic mix, nutritional yeast, garlic powder and salt. Blend well until creamy and smooth.
3 Place mix in a nut bag, or cheese cloth, twist until its a tight ball and tie a knot in it.
4 Suspend the cheese. A jug is perfect, use the end of the nut bag to tie to the handle and then place a plate over the top of the jug.
5 Leave for 24 hours at room temperature.
6 Unwrap the cheese after 24 hours and place in a bowl with a lid and refrigerate for another 24 hours.
7 After refrigeration, it should be fairly firm. Add the herbs and the lemon juice and mix up again, I like doing this with clean hands.
8 Shape at this point, use a mould if you wish. I like to roll in cling film into a long log shape, or I have a small round tin I place it in.
9 Refrigerate again for at least another 24 hours.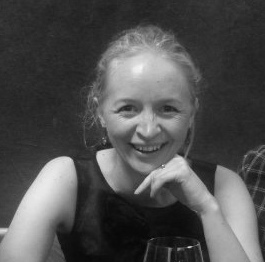 About the author: Born in New Zealand, April has been living in London for the past 11 years with her daughter and husband. She has a life-long passion for health and wellness, having trained as an aromatherapist almost 20 years ago, which set her on a journey to learn about natural health and wellness. April also earned a Diploma in Nutrition and recently completed the Plant Based Nutrition Certificate with Cornell University and the T Colin Campbell Centre for Nutrition Studies. Her goal is to simplify what she has learnt to help ordinary people live a more natural, balanced and healthy life. To find out more about April, please visit her website, The Balanced Vegan.
Tags:
Dairy-Free Recipes
,
Gluten-Free Diet
,
Gluten-Free Recipes
,
Sugar-Free Diet
,
Vegan and Gluten Free
,
Vegan Cheese
,
Vegan Diet
,
Vegan Lunch
,
Vegan Recipes