Maca Apple Spiced Waffles
Apple spiced waffles, with maca powder for an early morning energy boost. Top with fresh fruits and nut butters for the perfect way to start your day.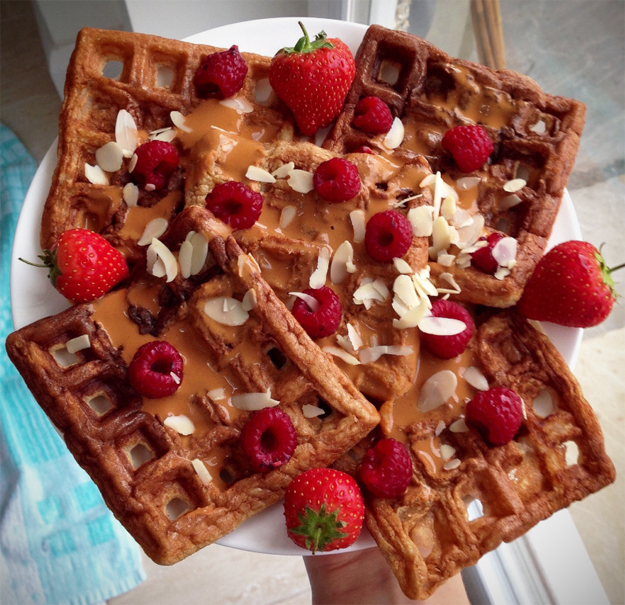 By Monica Zolczer (www.mindfullymoni.wordpress.com)
Serves 1 | Prep 5 mins | Cook 10 mins |
GF SF DF V MF
Ingredients:
Ingredients:
2 tbsp coconut flour
1 tsp maca powder
1/2 tsp apple pie spice (if you add in more then it has a VERY strong taste)
1/4 tsp baking powder
2 flax eggs (or normal eggs if you're not vegan)
4 tbsp coconut/ almond milk
1 tsp vanilla extract
Sweetener of choice e.g. agave, maple syrup (syrupy sweeteners not granulated to form a smoother consistency)
Method:
1 Preheat your waffle iron and coat it with vegetable oil.
2 Sift the coconut flour, maca powder, apple pie spice and baking powder into a mixing bowl, then whisk to combine.
3 Add in the flax eggs, milk, vanilla extract and sweetener, then whisk until the batter is smooth.
4 How many waffles you get will depend on your waffle iron. Mine has two square wells, so I pour 3-4tbsp of the batter onto the centre of each. Use your judgement with how your own waffle iron cooks.
5 Let the waffle iron do it's magic and repeat with the rest of the batter until it's gone!
6 Then top with whatever you want: melted peanut butter, chopped fruit… and enjoy!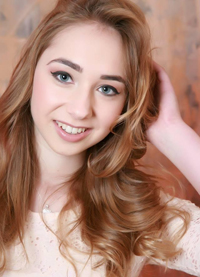 About the author: Monica is a London-based University student with a passion for healthy eating. In her spare time, she enjoys experimenting with new ingredients to create wholesome recipes, to maintain general health, maximise concentration levels and boost immunity to help her performance whilst studying. You can see more of Moncia's recipes here, or you can get in touch with her via Facebook, Twitter or Instagram.
Tags:
Autumn
,
Dairy-Free Breakfast
,
Dairy-Free Recipes
,
Gluten-Free Breakfast
,
Gluten-Free Recipes
,
Sugar-Free Breakfast
,
Vegan and Gluten Free
,
Vegan Breakfast
,
Vegan Recipes