Vegan Natural Banana Bread
This vegan banana cake recipe is spongy and moist, made with natural wholesome ingredients for a delicious outcome.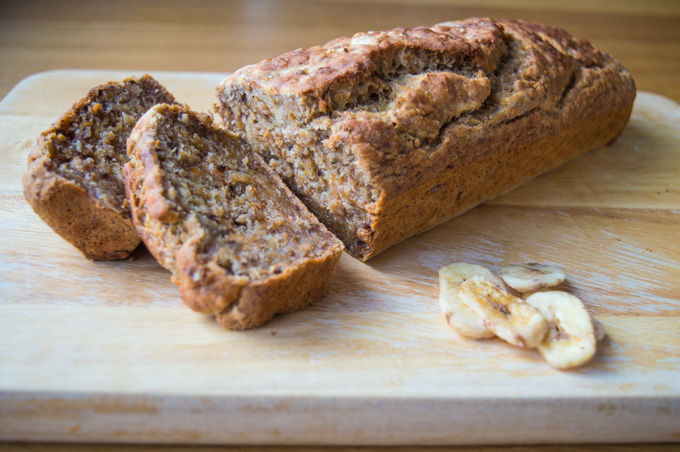 By Joana of  My Gut Feeling.
This recipe is: Gluten-Free, Dairy-Free, Egg-Free and suitable for Vegan and Vegetarian diets.
Ingredients
3 medium ripe bananas, mashed
1 medium carrot, grated
2 flax eggs (2 tbsp flaxseeds + 6 tbsp warm water)
⅓ cup brown sugar
½ cup rice flour
½ cup potato starch
1 tsp baking powder
½ tsp baking soda
½ tsp salt
½ tsp vanilla extract
1 tsp cinnamon
¼ cup finely chopped walnuts (approx. 10 walnuts)
Method
Preheat the oven to 180ºC/350ºF.
Combine flaxseeds and warm water, allow to sit for about 5 minutes and mix in the blender.
Finely grate the carrot on to a plate and set aside.
In a large bowl whisk the flax eggs and sugar and incorporate the grated carrot.
Mash the bananas with a fork and add to the mix.
Add the flour, starch, baking powder and soda, salt, vanilla extract, cinnamon and whisk until completely blended.
Finally add the walnuts.
Bake in a 0,5kg/1lb loaf tin (25cm*11cm*7,5cm / 10inch*9inch*4,5inch) in the middle of the oven for 45 minutes.
Remove the banana bread from the oven and leave it to cool in the tin for 10 minutes.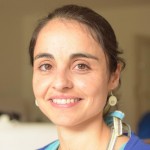 About the author: Joana is the writer behind food blog My Gut Feeling, filled with healthy and natural recipes. She embraces different country's palettes to create something between Mediterranean and Atlantic cooking, also embracing a low FODMAP diet designed for sensitive stomachs. You can find her on Facebook and Twitter.
Explore more of our tasty vegan recipes on our website, and of course for even more, check out the magazine!
Tags:
Dairy-Free
,
Dairy-Free Breakfast
,
Dairy-Free Dessert
,
Egg-Free
,
Gluten-Free
,
Gluten-Free Baking
,
Gluten-Free Bread
,
Gluten-Free Breakfast
,
Gluten-Free Dessert
,
Recipes
,
Vegan
,
Vegan and Gluten Free
,
Vegan Breakfast
,
Vegan Dessert