No Added Sugar Caramel Oat Bites
A wonderfully simple recipe with no added sugar and all the taste – the perfect little tasty treat!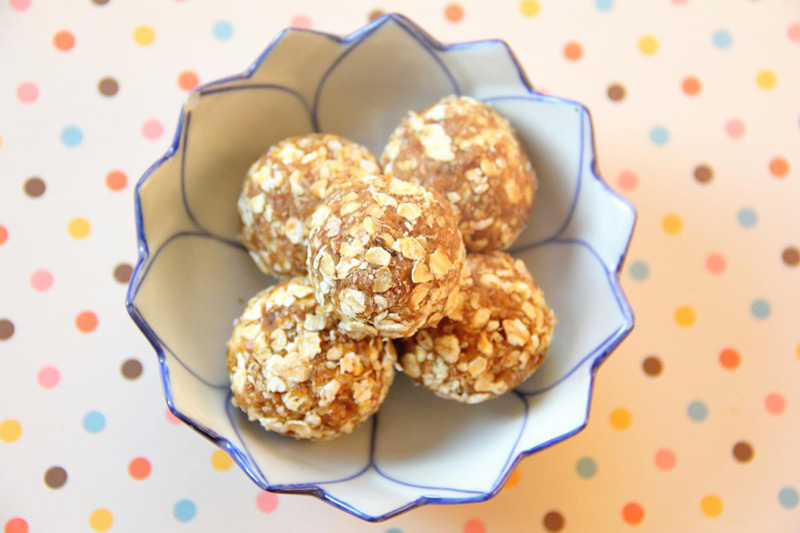 By Natalie of The Tofu Diaries
Even after making so many batches of raw bliss balls and experimenting with so many flavours, I still find myself in amazement each time that they can be so good without being packed full of sugar or butter.
These Caramel Oat Bites are about as simple as it gets with just three ingredients, yet to me they are as good as any caramel you will find. Possibly better when you consider what goes into them!
You could try adding a little sea salt for a salted caramel version. For a gluten-free version, simply use gluten-free oats for the same results.
This recipe is refined sugar-free, dairy-free and vegan.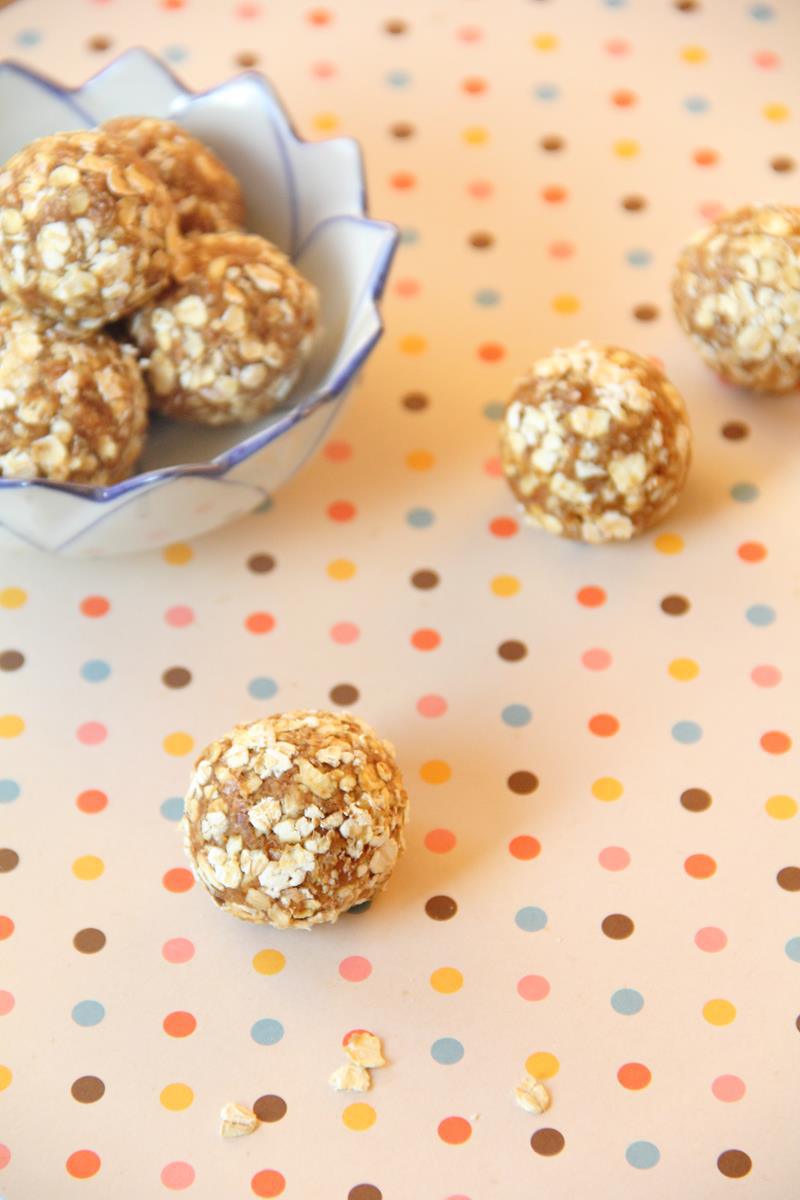 Ingredients | Serves 20
200g dates, soaked in hot water for one hour
50g oats, plus extra to coat
1tbsp cashew nut butter
Method
Drain the dates then add them, along with the oats and cashew nut butter, to a food processor.
Blend until they have formed a smooth, sticky paste.
Place the mixture in the fridge for ten minutes – this will make it easier to roll into balls.
Separate the mix into small portions, roll into balls and roll in the extra oats until they are fully coated. Store in the fridge.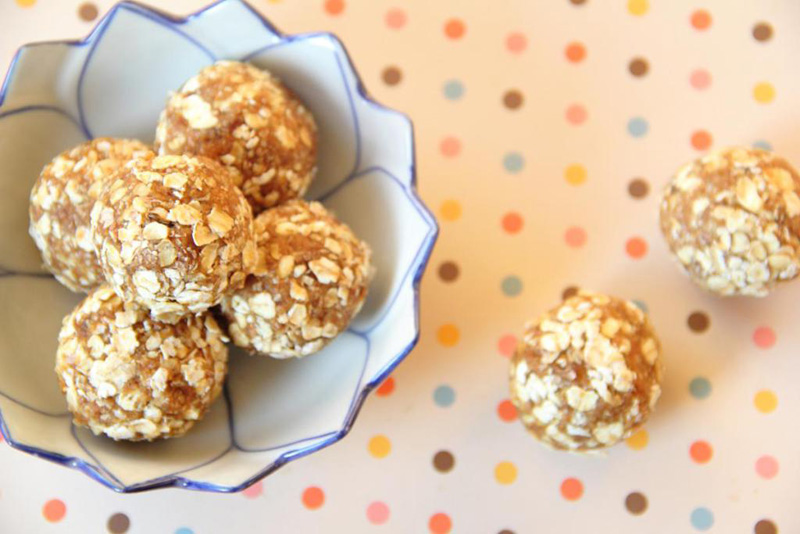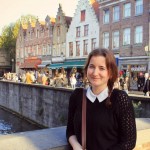 About the author: Natalie Tamara is the author of vegetarian and vegan food blog The Tofu Diaries. The vast majority of her recipes are vegan, with a few including cheese or honey making them suitable for vegetarians. Natalie Tamara also posts about cruelty-free products, and about her travels across almost 60 countries (and counting). You can find her on Twitter andPinterest.
See more of our tasty vegan recipes.
Tags:
Dairy-Free
,
Dairy-Free Breakfast
,
Egg-Free
,
Gluten-Free Baking
,
Gluten-Free Breakfast
,
Paleo Breakfast
,
Recipes
,
Sugar-Free Breakfast
,
Vegan
,
Vegan and Gluten Free
,
Vegan Breakfast