Raw Raspberry Ruffles
Raw raspberry Ruffle bars, with a sweet, creamy raspberry coconut centre, smothered in rich, raw chocolate. If you don't feel like making your own chocolate from scratch, you can easily substitute this by using your favourite brand of dairy-free chocolate.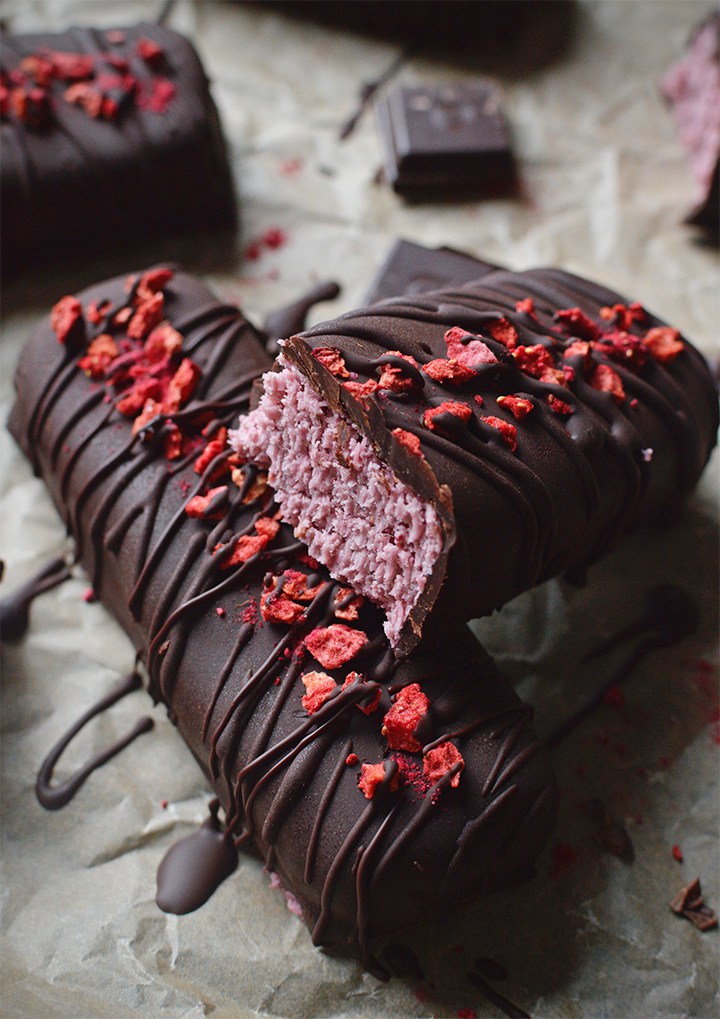 Raw Raspberry Ruffles
Raspberry Ruffle Centre:
1½ cups (150g) unsweetened desiccated coconut
150g coconut cream
2 Tbsp liquid coconut oil coconut oil
4-6 Tbsp maple syrup (dependant on taste) OR liquid sweetener of choice
1 tsp vanilla bean paste
3½ heaped Tbsp freeze dried raspberry powder*
Raw Chocolate Coating:
Raw Chocolate Layer

160g liquid cacao butter
10-11 Tbsp cacao powder
6 Tbsp maple syrup OR to taste
OR
150g melted dairy-free dark chocolate
Instructions:
In a large bowl, mix the desiccated coconut, maple syrup and the coconut cream until they are well combined.
Add the liquid coconut oil, vanilla and raspberry powder and mix until a sticky mixture is formed.
Line a tray with greaseproof paper. Shape the coconut mixture into 10 even sized bars with your hands.
Place in the fridge to harden whilst you melt the chocolate.
Melt the cacao slowly over a bain-marie, ensuring it does not get warm.
Mix the cacao powder into the cacao butter until a smooth, creamy chocolatey mixture is formed. Stir in the maple syrup until well combined.
Dip each Ruffle bar in the chocolate, making sure each one is covered in a thick, even layer of chocolate.
Gently press some freeze dried strawberries or raspberries on top of each bar, and drizzle the remaining chocolate over to decorate. Place back on the greaseproof paper.
Leave to harden in the fridge again before eating. They will keep for 2 weeks in an air-tight box in the fridge
Notes
*If you can't get your hands on raspberry powder, you can simple blend up some freeze dried raspberries or strawberries and use them instead.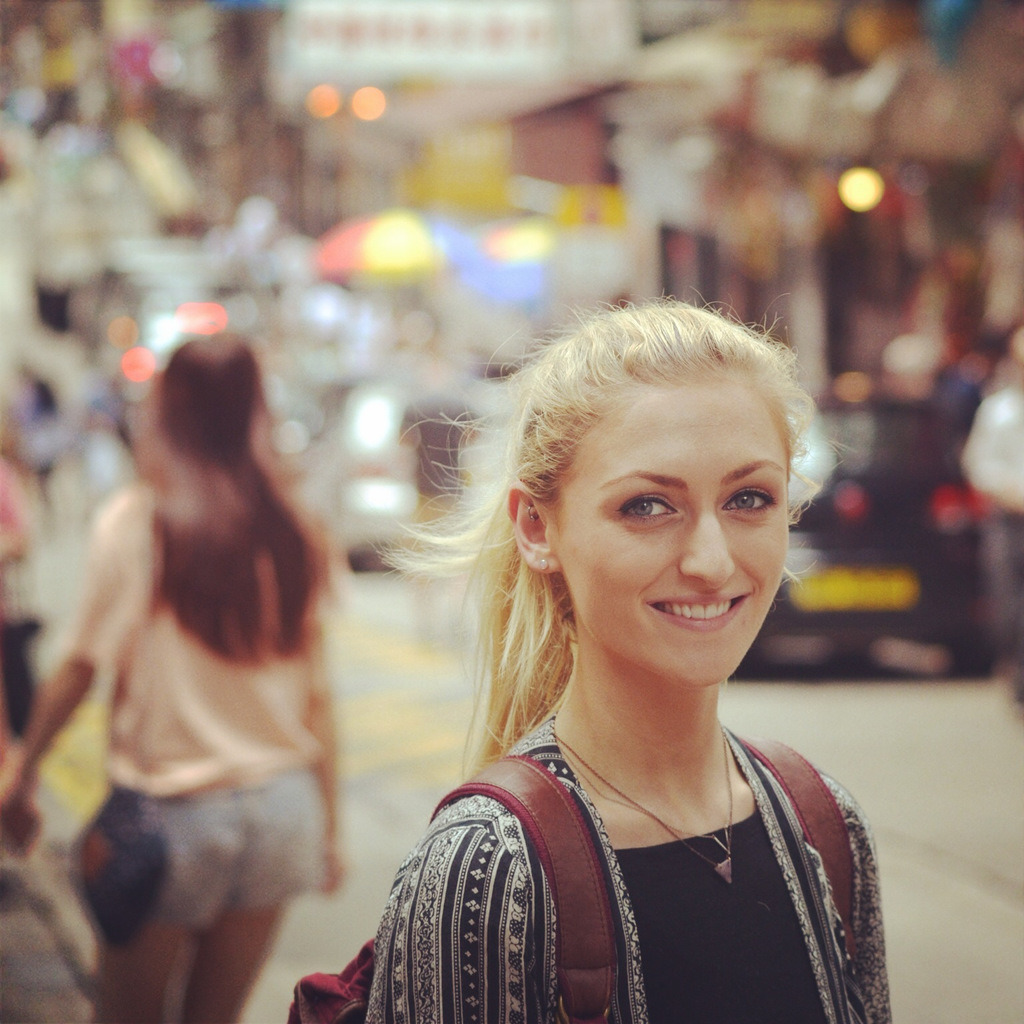 About the author: Rachel is a raw foodie, whose aim is to try and put a unique twist on raw dishes from 'nicecream' and smoothies, to salads and snacks. She want to show people that adopting a vegan, plant-based lifestyle does not mean you have to give up eating delicious, decadent food, and that eating a diet of raw fruits and vegetables will fuel the soul and the body. For more recipes, visit her blog Rawberry Fields, or say hello on Facebook, Instagram or Pinterest.
Tags:
Chocolate
,
Dairy-Free Dessert
,
Dairy-Free Recipes
,
Gluten-Free Dessert
,
Gluten-Free Recipes
,
Vegan and Gluten Free
,
Vegan Dessert
,
Vegan Recipes
,
Vegetarian recipes