A delicious, smooth and creamy pudding with an indulgent texture, free from any dairy or refined sugars.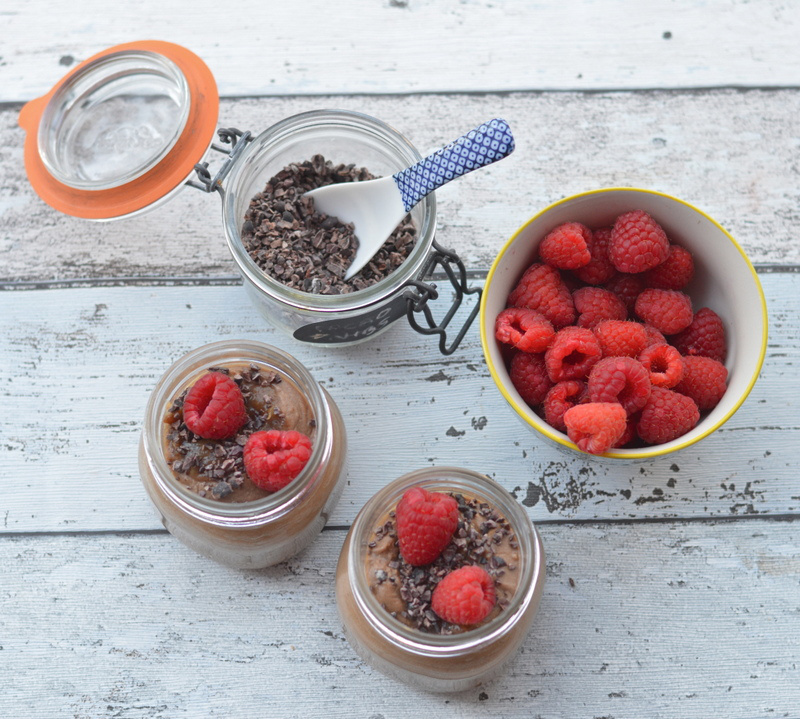 By Emma of Paleo With Mrs P.
To me one of the most exciting things about eating a Paleo diet is the enjoyment I get from creating new and exciting recipes. When ever we have friends over for dinner I love seeing the look of slight apprehension in their eyes when I say that what I'm going to serve them is 100% paleo. Paleo certainly is no boring 'diet' and there are so many amazing options available and there is a vast amount of room for creativity!
As a type one diabetic I am very cautious about just how much sugar I put in my body as even though I only use natural sugar, sugar is sugar. So do feel free (all the sugar monsters amongst you!) to add extra maple syrup- but for me, this was plenty. This serves either two very big portions (as pictured) or 4 smaller portions. The perfect pre-dinner treat! Add some colourful toppings (raspberries, strawberries etc) and a few cacao nibs for that extra endorphin hit.
This recipe is: dairy-free, gluten-free, meat-free, refined sugar-free, paleo, vegetarian and vegan.
Serves 2-4 | Prep time 10 mins | Cook time 2 hours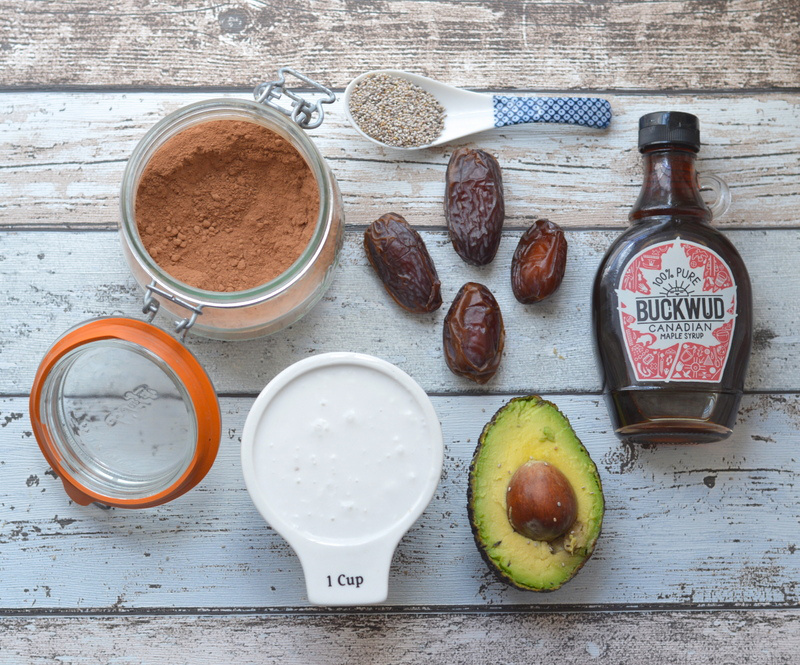 Ingredients:
2 tbsp Cacao powder

1 heaped tbsp Chia seeds

2 tbsp Maple syrup

1 cup Coconut milk

½ Large avocado (flesh, pitted)

4 medjool dates (pitted)

Optional toppings: cacao nibs, raspberries, cherries, blueberries, coconut shavings, orange zest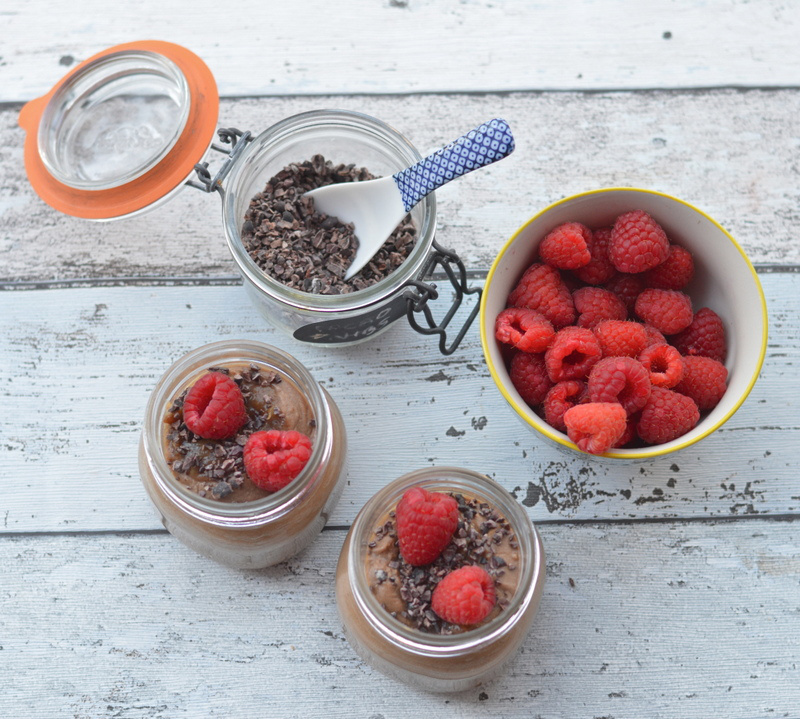 Method:
Into a blender / Nutribullet place the cacao power, maple syrup, coconut milk and avocado

Blitz until smooth and creamy (have a taste- if it is not sweet enough for you add a little more maple syrup- 1 tsp at a time until desired sweetness)

Add in the chia seeds and stir in to the mixture with a spoon until fully combined

Pour in to separate jars / dishes (2 larger portions or 4 smaller ones)

Leave in the fridge to allow the chia seeds to swell and set for a least 2 hrs

Whilst that's in the fridge, place your pitted dates in to a pan with 4 tbsp water, bring to boil and then simmer for 3-4 minutes

As they soften, break them down with a spoon (add 1tbsp extra water if they start to stick) and keep stirring until all the water has been dissolved and you are left with a thick caramelised date paste (set aside to cool for at least 1 hr)

Once set and using a small spoon make a well in the middle of the centre of the pudding

Place about 1.5 teaspoons caramelised date in to the centre of the pudding

Cover with cacao nibs and raspberries and save straight away or leave in the fridge for up to 3 days

(The date paste will keep for up to 3 weeks)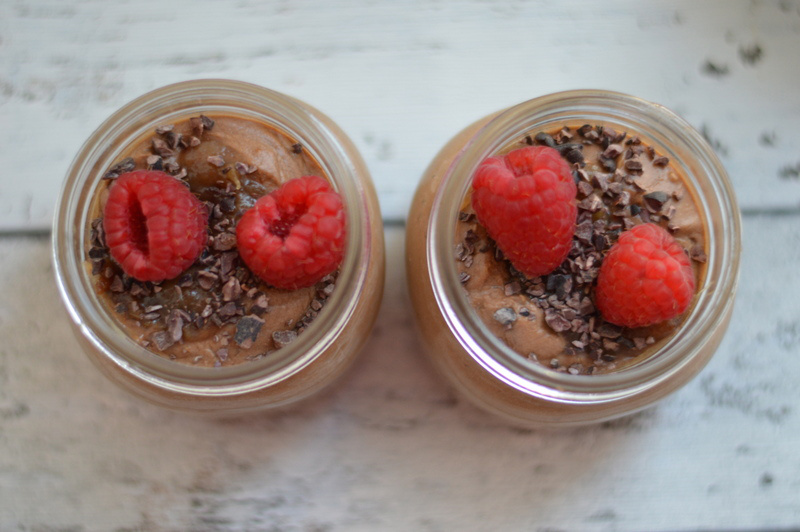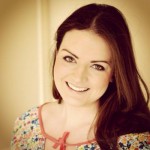 About the author: Emma is the writer of Paleo With Mrs P, a website dedicated to creating simple, healthy, nutritious recipes which are free from dairy, gluten, grains and refined sugar. Diagnosed with diabetes just before her eighteenth birthday, Emma later fell in love with the Paleo diet and how it calmed her symptoms, as well as making her feel happy and healthy.
You can find Emma on Facebook, and Twitter.
Check out more of our delicious paleo recipes. You can also see more of our online gluten-free recipes, and of course grab a copy of the magazine.