Spiced Cacao Truffles
This cacao recipe is from Mira Manek.
Why not make something deliciously decadent, healthy, rich and chocolatey this Easter. These small balls, chewy and fudgey, are made of dates, almond butter, raw cacao, ginger powder, fresh ginger juice and cinnamon. Slightly spicy, very sweet and simply yummy!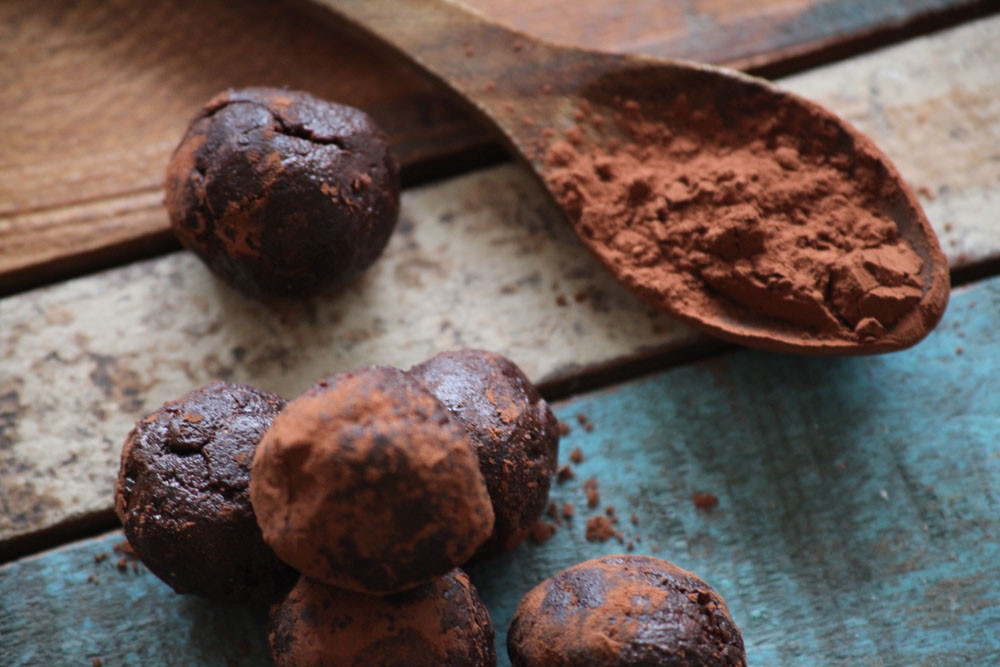 Gluten-Free, Dairy-Free, Refined Sugar-Free
Ingredients:
Makes 10 balls
For the balls:
100g dates (6-8 dates)
60g almond butter
15g cacao powder
1 teaspoon ginger powder
1 teaspoon juice of grated ginger
1 teaspoon cinnamon
For the outer layer:
½ bar Ombar chocolate (20g)
1 teaspoon coconut oil
Method:
1. Mix together all the ingredients for the balls in a large pan on low heat until he mixture becomes one thick consistency, careful not to overheat.
2. Once cooled down slightly, roll into balls and leave in the fridge for 10 minutes if still too hot.
3. Now melt the Ombar raw chocolate by placing in a small bowl and immersing this bowl in a pan of boiling hot water. I usually leave this to boil and melt on low heat. The balls should be more firm by now.
4. Roll them in the chocolate and then in some raw cacao powder to give them that extra dusting and finishing.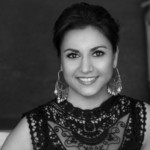 About the author: Mira Manek is a journalist and writer with a passion for health and wellbeing. Her book Green Daal Stories focuses on adapting some of her family's Gujarati vegetarian dishes, to ensure they are nutritious, low in carbohydrates and high in protein. For more recipes and info on the release of Mira's book go to: www.miramanek.com or @miramanek on Twitter.
Tags:
Chocolate
,
Dairy-Free
,
Vegan